How to Start a Cleaning Business in 7 Steps
A cleaning business can be a lucrative and rewarding full-time gig or side hustle. Here's how to get started.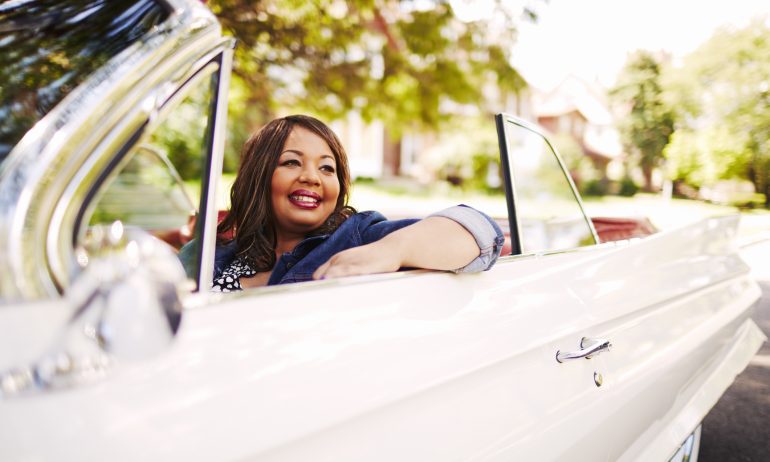 Many or all of the products featured here are from our partners who compensate us. This influences which products we write about and where and how the product appears on a page. However, this does not influence our evaluations. Our opinions are our own. Here is a list of our partners and here's how we make money.
If you're looking to start a new business with low overhead, the absence of typical operating costs and reliable demand, a cleaning business might be a good choice.
Cleaning services tend to have lower up-front costs than other ventures, and this is one of the few businesses you can start operating quickly with little capital, provided you're willing to work hard for modest profit and gradual gains.
Excepting some specialized cleaning chemicals and equipment, most cleaning jobs will entail the same products as your own household chores. Formal training or certifications aren't required for typical home and office cleaning, but that doesn't mean the job is easy. If it were easy, there wouldn't be such a large market for domestic cleaners. That said, cleaning can be a lucrative and rewarding business for individuals with a great work ethic and customer service demeanor.
Read on to learn everything you need to know about how to start a cleaning business.
Smart money moves for your small business
Get access to business insights and recommendations, plus expert content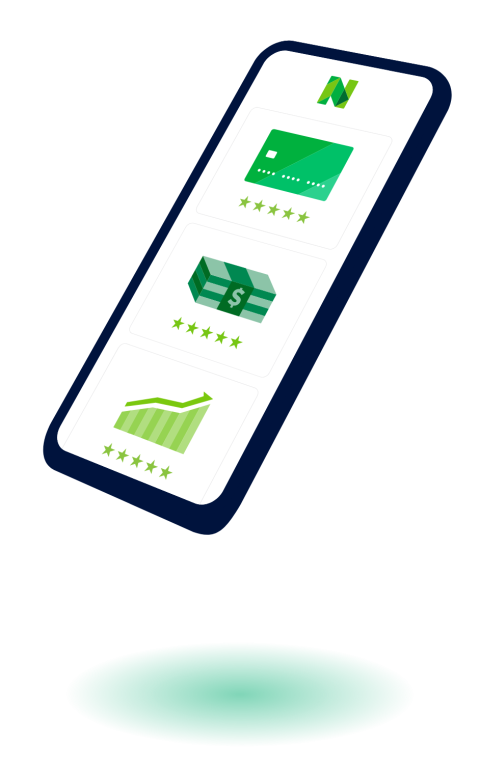 Do your industry research
When you start mulling over how to start a cleaning business, make sure your work is worth paying for. Start with close friends or family — you might offer a free house cleaning in exchange for candid feedback and cleaning supplies. Alternatively, if you know someone who works as a cleaner, you could ask to accompany them on a job to make sure you have what it takes. The important thing is to make sure your personal cleaning standards meet the expectations of paying customers — the best way to do that is tackling a job for someone else.
You'll also need to decide what kind of cleaning service you want to provide. Cleaning services range from one-person operations to national chains, and from the most basic light home cleaning to specialized services, like pressure washing and industrial carpet cleaning. If you have experience cleaning windows or another skilled service, it's worth considering honing your business focus to your skills and resources.
Individual cleaners work primarily in personal residences, for a small number of clients — if you go this house cleaning route, you'll spend less. Some independent contractors keep weekly appointments with a fixed schedule of clients and jobs. Other individuals are available for short-term or one-time services by the day or hour.
Finally, consider purchasing into an existing cleaning franchise opportunity. This option has its pros and cons — it might require a bigger upfront investment, but it will likely also offer a more streamlined process.
with Fundera by NerdWallet
How to start a cleaning business in 7 steps
Cleaning businesses range from individual home cleaners to specialist industrial cleaning services. It's important when figuring out how to start a cleaning business to determine the focus of your service early on because the upfront investment you make depends on the size of your team, the cost of equipment, and competitive rates in your local market. Home-cleaning businesses larger than a few individuals will need more structure than a service you operate alone or on the side of another job.
Once you've established a target market, you can start to flesh out the details of your business plan and make arrangements for transportation and supplies. You'll want to get the word out about your service as soon as you're far along enough to begin taking on clients. Depending on your personal network, you might start with friends or acquaintances, and expand to a larger market with an online presence and marketing.
Step 1: Fund your cleaning business
Financing a new venture can be the most difficult part when it comes to starting a cleaning business from scratch. This often requires entrepreneurs to borrow money from friends or family, take out a business loan, or spend on credit. Depending on the scale of the business, startup costs for a cleaning service can be comparatively low. This means you can keep debt to a minimum when first planning a cleaning business from scratch, then expand operations and spending as you generate revenue.
Generally, the costs associated with starting a cleaning business include the price of cleaning supplies and products, advertising, cleaning business insurance, and business licenses and permits. Supplies can usually be purchased for less money at big-box retailers.
What's the best fit for your business?
Answer a few questions and we'll match you with an insurance partner who can help you secure quotes.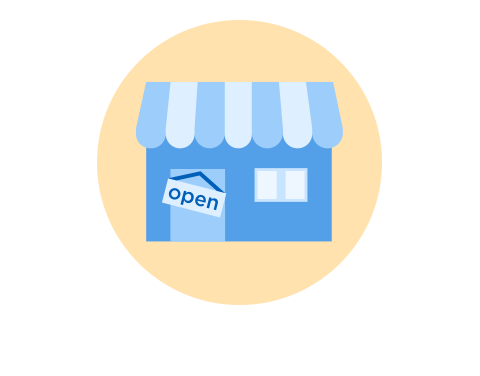 The items you need will depend on your business's specialty, but products most cleaners use include mops, window cleaner, latex gloves, paper towels, brushes and the like. Once you establish your business, you may even be able to buy directly from manufacturers.
Step 2: Choose your market
The clientele you pursue and services offered should be based on local demands, in addition to your personal abilities and access to transportation. For example, if you need to be able to walk to your cleaning jobs, establish a radius you feel comfortable commuting within and focus your market research on that area. Individuals with access to a car or public transportation have more flexibility and can start by searching online for existing businesses that offer similar services.
Competitor research is a fundamental part of planning any business, so when you're wondering how to start a cleaning business, it's worth taking time to research cleaning businesses in your area. Keep an eye out for services that other businesses seem to be missing.
When just starting out, residential cleaning is easier to get into than commercial cleaning. The commercial-cleaning business is usually dominated by large janitorial companies, and they typically have more resources at their disposal. Within the residential cleaning sector, you can narrow your market down even further — such as apartments or single-family homes.
Also, when selecting your market, keep in mind that you'll more than likely be doing your initial jobs on your own. So this means being selective in terms of the clients you choose to work with. You might not want to take on a job where you're cleaning a large mansion on your own, as this will probably take more time than it's worth. Further, doing the jobs on your own will minimize costs and provide you with the flexibility to plan work around your schedule.
with Fundera by NerdWallet
Step 3: Find a specialty — and stick to it
Success as a cleaner will come down to the quality of the service you provide, whether that's expertise in a specialized area — like cleaning carpets or porcelain — or simply efficient and friendly service. Specialized equipment and services are only worth providing if you already have experience or access to necessary resources; otherwise, training, equipment, and other costs might outweigh your cleaning revenue.
Once you do get to the point where it makes sense to specialize, options you might consider include commercial kitchen cleaning, eco-friendly cleaning, and tile and grout cleaning.
Step 4: Plan the business budget
Supplies and transportation are the two major expenses of basic cleaning services. Depending on the services you offer, your cleaning expenses will vary from very low for an individual cleaner, to considerably more for a business with a multiperson team and company vehicle. Once you establish a transportation and backup plan, you can start to estimate the other costs of starting up your business.
Transportation is essential to any mobile business like a cleaning service, and one of the most important prerequisites— before starting a job, you have to get there first.
Most cleaning services assume the responsibility of getting to and from cleaning jobs, so keep in mind that transportation arrangements and responsibilities will most likely fall on you.
The cost and amount of supplies you need to operate depends entirely on the services you offer and how many clients you have. If you're cleaning a handful of private residences each week, you can buy supplies in bulk at retailers like Sam's Club or Costco.
Some clients might prefer you to use their products. Wholesale vendors will likely require proof of your business's legitimacy, but if you're operating a bigger service, finding discounted prices from suppliers shouldn't be a problem once you register the business.
Transportation and cleaning supplies are the main expenses for basic cleaning services, but equipment and other rentals will also add up. Unless you already own or have free access to equipment, special machines and cleaning agents for carpets, flooring, and exteriors can be costly rentals.
If you already know how to use a certain type of equipment, it's worth investigating the costs of renting — you can always hold off on extra expenses until you're more established.
Step 5: Register the business
The legal parameters around domestic services like house cleaning and babysitting aren't always clear, especially when the service is just one individual and clients are paying in cash. The amount of registration and income reporting you need to do depends on the extent of your business (namely, your revenue).
Cleaning your aunt's kitchen once a week in exchange for $20 doesn't really constitute a business, so if you're only providing services for immediate family, it's probably safe to hold off on registering your business. If you're making more than a few hundred dollars in a month, you need to use the formal channels for reporting income to the IRS.
You can choose to operate a cleaning business on your own as a sole proprietor or as a partnership with another individual, or you can set up a limited liability corporation if you want to separate your business and personal finances.
When considering how to start a cleaning business, you might also look into becoming a franchisee of a large cleaning services chain. The benefit here is that you already have built-in brand recognition, policies, and procedures. However, you won't have as much control over your business.
If you're interested in working as a cleaner outside of homes, it's worth noting that it's much easier for private individuals to pay other individuals than it is for a business to pay an individual who is not an employee. Business registration and proper tax documentation are particularly important for cleaning services with corporate clients.
Individuals working in private homes are classified as "consumer" cleaning services, whereas "commercial" cleaners like janitorial service providers have contracts with state or corporate entities.
Depending on the services you offer, a local business might be willing to contract your services on a recurring basis. The IRS requires a business to provide a 1099 contract to individuals who provide services exceeding $600 annually.
When registering your business, you'll also need to pick a business name. You'll want to be thoughtful in the name you select for your business, as it is an important aspect of your marketing and branding efforts. The name you choose should reflect the services you provide, the values of your company, or some combination of both.
Step 6: Find and maintain clients
Increasingly, online forums and service platforms connect individuals with local cleaning businesses, but word-of-mouth still plays a big part in the domestic services industry. Consider asking clients who are particularly pleased with your cleaning services to share your Facebook page, or give them your business card to pass on to interested friends.
Since showing prospective clients your best work can be difficult, it's a good idea to provide contact information of past customers who are willing to be available for references. Better yet, ask pleased customers to provide a written referral for your website.
Home cleaners often find new business through current clients. While you don't want to rely on clients for new jobs, establishing a rapport with customers can help you build confidence, and in turn, they might let you know about potential opportunities.
An important part of finding and maintaining clients is having set rates that you can provide. According to HomeAdvisor, the average price to clean a single-family home is $120-$150.
These prices can be impacted by your location, level of competition, the services you offer, and other factors. In terms of your pricing model, there are three ways cleaning services will typically quote prices: by the hour, by the square footage of the area being cleaned, or with a simple flat rate.
Regardless of the pricing model you choose, it would be a good idea to do some market research to ensure your rates are competitive, especially when just starting out. What's more, you may also want to invest in a payment processor, such as Square, to help you accept payments for clients who want to pay via credit card. Just keep in mind that you will be charged fees for accepting credit card payments.
Step 7: Invest in advertising and expanding
Even if you rely on clients to find new customers, investing in an online presence for your service benefits your business in the long run. It's important that current and potential customers can find you online — even if you don't have a full website. Create a business Facebook page, and keep your contact information up-to-date.
Once you have an established service and roster of clients, you can sign up for a platform like Care.com, TaskRabbit, or Handy to make it easier for clients to find your business. Having customer reviews and a registered business will strengthen your online profile. For offline networking, consider printing business cards.
Cleaning may seem like a simple business, but it's hard work. Before you make cleaning your side job or full-time career, it's worthwhile to spend a few days "on the job" to ensure you're cut out for the work.
With a cleaning service, you can incrementally take on more work and new customers as you get accustomed to the job. As you figure out your scheduling and accumulate regular customers, you'll be able to optimize your time and spending, and continue to deliver excellent service, provided you take the right steps in advance.
This article originally appeared on JustBusiness, a subsidiary of NerdWallet.