Paya Review 2021: Pricing, Features, Top Alternatives
Formerly known as Sage Payment Solutions, Paya is a cloud-based payments platform for small businesses.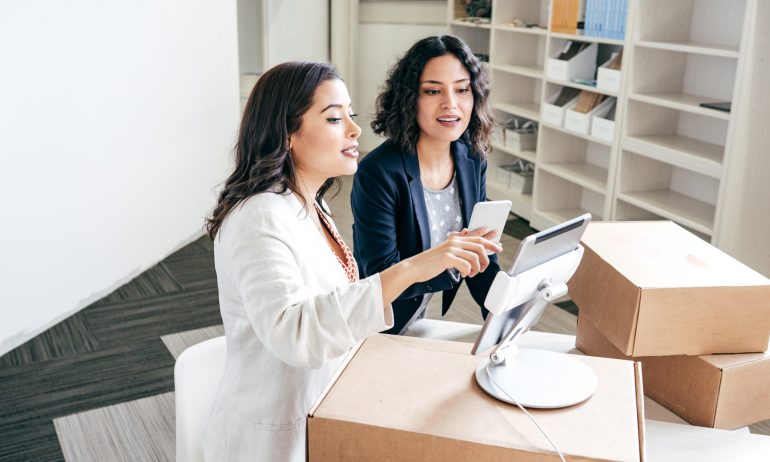 Many or all of the products featured here are from our partners who compensate us. This may influence which products we write about and where and how the product appears on a page. However, this does not influence our evaluations. Our opinions are our own. Here is a list of our partners and here's how we make money.
Launched in 1989, Sage Payment Solutions served U.S. merchants with their full-service payment system, working with 2,000 partners to market their platform. In 2017, however, Sage Payment Solutions was acquired by GTCR, a private equity group, and has since rebranded as Paya.
Under this new name, Paya has narrowed their focus to promote "growth and success for [their] partners and their customers" by providing a payment platform that allows small businesses to accept payments, get paid faster and streamline operations. If you've been wondering whether Paya is right for your small business, here's all you need to know to help you decide.
Accept payments without worry
See our payment provider recommendations that fit your business.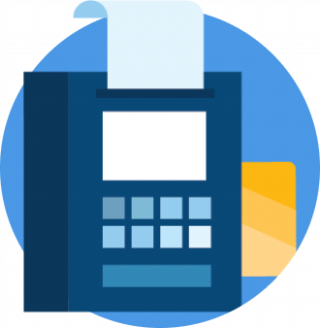 Paya is a merchant service provider, formerly known as Sage Payment Solutions. On the whole, Paya offers a cloud-based payments platform that allows you to accept payments in the way that works best for your business — including online through your ecommerce store, in-person with a credit card terminal and more.
It's important to note that Paya is an ISO, or independent sales organization. They sell their payment services independently but work through their partnership with banks to obtain merchant accounts for their clients, helping you through the process of how you'll accept payments from customers. Additionally, this means that Paya is also not a direct processor; instead, they work with third-party processors who run the credit card transactions that you accept.
Although this setup is not uncommon in the merchant services industry, it's not the only option. Therefore, you'll want to keep this information in mind as you explore different payment solutions.
Next, let's discuss the various payment solutions Paya provides within their service and what they can offer your business. It's important to mention that overall, Paya does not include in-depth information on their website and instead asks that you submit an inquiry form to learn more about their payment solutions by talking directly to their sales team.
That said, here is what we do know about the Paya payments solution:
Paya breaks down their payment solutions into three different components: Paya Accept, Paya Connect and Paya Enable. Paya Accept refers to the features of their service that allow you to accept credit card payments.
With Paya, you can accept not only credit cards, but other payment methods as well, including debit cards, ACH payments, checks and electronic invoices. Paya gives you the ability to accept these different payment methods in several ways, enabling you to choose the option that best suits your business.
First, you can securely accept online payments using Paya's virtual terminal, as well as their solutions for recurring payments, shopping carts and online donations. With the virtual terminal, you can key in payments through your web browser without requiring a card reader. The virtual terminal also gives you the option to accept payments over the phone.
Additionally, you can use Paya to take in-person payments with a compatible credit card terminal. Paya does not identify the specific credit card terminals you can use with their platform, but their support center article on the topic states you can talk to a Paya sales representative to find out this information.
Moreover, the Paya payments solution allows you to accept payments on the go by using the Paya mobile payment gateway. The Paya EMV mobile system pairs their iOS or Android mobile app (for smartphone or tablet) with compatible Bluetooth card readers to take in-person payments that are swiped, dipped or contactless.
Finally, Paya includes fraud prevention for all of their payment acceptance methods, protecting card-present and card-not-present transactions.
Paya Connect refers to the online Paya payments platform that allows you to access and customize your solution, as well as integrate with other software, using their suite of APIs. With the Connect system and the Paya payment gateway, you can access the virtual terminal to take payments, create payment pages for your website and securely integrate with ecommerce platforms like Magento, WooCommerce, Shopify, 3dcart and more.
You can also use the Paya APIs to connect to ERP, accounting (including Sage and QuickBooks) and CRM software. All of the Paya API products include integrated tokenization, and the respective payment applications are PA-DSS certified.
Additionally, Paya Connect gives you the ability to enable ACH, check, gift card and loyalty card acceptance, as well as access electronic invoice capabilities that allow you to create customized email invoices with pay-by-text and click-to-pay options.
Moreover, with the Paya Connect features, you can set up recurring payments, scheduled payments and stored accounts. Plus, with the account updater, you can automatically update store payment and account information.
Finally, Paya Enable refers to the features of their service that help you set up and grow your business using their system.
The first aspect of the Paya Enable features is their onboarding process. With Paya's onboarding application, you can apply and get approved for an account in minutes. Once you've been approved, you can quickly and easily sign the application and activate your account. According to the Paya website, their Simplified Boarding process usually takes 15 minutes for approval and offers an application that is easier to understand and requires fewer financial documents than typical applications.
The second aspect of Paya Enable includes the capabilities that Paya provides to help you effectively use their system and hopefully grow your business. In addition to their functionality, the Paya payments solution includes chargeback management, data tools and real-time reporting. With Paya's reporting tools, you can access authorizations and transaction history, as well as summary reporting to gain insight from your business's payment data.
Moreover, Paya offers dedicated customer support, with their customer service team available 24/7/365 via phone. You also have the option to email a ticket to Paya customer support or search their knowledge base for answers to your questions.
Unfortunately, Paya does not provide any pricing information on their main website. This leads us to believe that Paya operates on a quote-based pricing structure and offers a customized price for your specific business according to your needs. This being said, the only way to determine the ultimate cost of using the Paya payment solution is to contact their sales team and work with them directly.
However, by searching the "Fees" section of the Paya knowledge base, you can gain insight into some of the fees you might face when using Paya as your merchant account provider. First, according to an article on compliance and PCI-DSS fees, Paya charges an annual compliance fee of $99.80, as well as an annual PCI-DSS fee of $75. Additionally, although the specific amount is uncertain, Paya charges a PCI non-compliance fee if you do not complete the PCI certification process and continues to charge this fee monthly until you gain compliance.
While Paya does break down the interchange rates associated with the different credit card networks — saying, "the fees are collected by Paya and passed through the card brand" — they do not further specify how they charge transaction fees overall.
Therefore, the only way to determine the cost of Paya's payment solution is to talk to their sales team. However, as you can see from some of these knowledge base articles, you can expect to pay multiple kinds of fees.
Without a doubt, you'll pay transaction fees for credit card processing, which are typically charged as a percentage or flat fee for each transaction you make. Additionally, you may have to pay a monthly or annual software fee for access to the Paya platform, as well as other flat fees — like the PCI-compliance fee, statement fees, setup fees, cancellation fees or minimum processing fees. Moreover, like the PCI non-compliance fee, Paya might charge incidental fees for specific occurrences, like in the case of chargebacks or batch processing.
Finally, if you need to accept in-person payments, you'll have to pay for any hardware you require, such as a mobile card reader to pair with your virtual terminal.
Since Paya does not make any of their standard pricing information available online, be sure to review any contract or agreement you receive carefully. Before you work with them, know what fees you can expect and how much the Paya payments service will cost your business.
Considering everything discussed thus far, let's explore both the advantages and the drawbacks of the Paya payments solution. Here are two of the most notable Paya benefits:
Variety of payment acceptance options
Based on the available information, it seems that one of the most significant benefits of Paya is the number of different ways they allow you to accept payments. With Paya, you can accept in-person payments, mobile payments (connecting to readers with swipe, dip and contactless capabilities) and online payments. Additionally, in terms of online payments, you can choose to utilize the Paya virtual terminal, create a customized payment page or connect to an ecommerce platform.
With all of these payment acceptance methods, Paya can appeal to businesses of all shapes and sizes, giving them the ability to choose the payment solution that works best for their organization. Moreover, on top of these standard payment options, Paya also offers invoicing and recurring billing capabilities, as well as additional tools to help facilitate payment processes — such as their account updater, accounting integration options and ACH payment connections.
Another top benefit of Paya is their API suite and the flexibility it offers for businesses to customize their payment solution. Within their suite, Paya offers four API options, allowing you to edit and adapt different parts of the payment process for what works best for you. On the whole, you (or a developer) can use the Paya APIs to customize specific payment features (EMV, recurring payments, ACH), ecommerce solutions and software plugins, as well as gift card and loyalty solutions. Moreover, all of Paya's API tools offer integrated tokenization and are PA-DSS certified. Plus, the developer portal is easily accessible from Paya's website.
With these advantages in mind, let's take a look at the most notable drawbacks of the Paya payments platform. Here are two points to consider:
Undoubtedly, the biggest downside of the Paya is their overall lack of transparency. Paya provides minimal information regarding their services on their website, making it difficult not only to understand exactly what they offer but also to compare their solution to others on the market. Additionally, Paya doesn't provide any pricing information online, leaving potential customers in the dark about costs until they go through the process of talking to the Paya sales team.
On the whole, transparency has been a recurring issue within the merchant services industry, and with the transition from Sage Payment Solutions to Paya, it's unfortunate that they have not expanded their available information in this process.
Moreover, much of Paya's website is unclear and difficult to navigate, with the majority of detailed information being found in their knowledge base. Even so, the knowledge base seems to be outdated — with many pages containing dead links or linking out to Sage pages that don't provide any insight into the topic at hand.
Limited POS payment options
Although the extent of services that Paya offers is unclear from the information available, it seems that the Paya payments solution is limited in terms of its capabilities for point of sale and in-person payments.
Paya allows you to accept in-person payments using EMV terminal devices, as well as their virtual terminal. However, Paya doesn't specify what kind of terminals you can use, if they offer POS software integration or if they can accommodate countertop terminals. Their virtual terminal and mobile Paya payment gateway may serve some merchants in terms of in-person payment processing — however, for brick-and-mortar retail stores or restaurants, these solutions more than likely will not be sufficient.
That said, if Paya can serve these types of business owners and does provide more in terms of point of sale payments, it would be helpful to find this information on their website.
Accept payments without worry
See our payment provider recommendations that fit your business.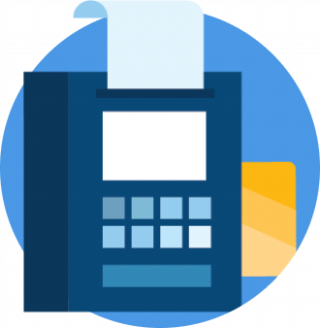 Paya has received 16 complaints within the last three years and has closed eight complaints within the last 12 months. The majority of the complaints were related to billing issues and Paya's customer service.
For example, one customer review complained of being charged 30 days after canceling their plan. After emails, phone calls and speaking with three different representatives, this customer still didn't obtain their refund. Paya responded to this online review a month later, indicating that they moved forward with processing the customer's requested refund.
Fortunately, Paya has responded to all their BBB customer complaints in an attempt to resolve the problem. This shows that Paya is committed to a resolution — typically, a refund — for their customers. However, a customer likely would not have left a poor BBB review if Paya resolved the first time a customer contacted for support.
A Google search for their various locations did not yield favorable reviews either. Paya's Virginia location had a one-star rating with a single review. The Florida location had a two-star rating with four reviews (one of those reviews received a five-star rating with a description). The content of the reviews mainly concerned pricing, lack of support and fees.
Paya does not feature any glowing testimonials from actual customers on review sites or even their own business pages.
However, an absence of positive reviews should not suggest that customers are not satisfied with Paya's services. After all, customers are more likely to go out of their way to leave a poor review than a positive one.
As you go through the search process for the right payment solution for your business — whether considering Paya or another provider — it's always worth looking into other top alternatives and comparing all of your options. With that in mind, here are two alternative solutions that you might consider:
As a leader in the payment space, Square can offer your business a variety of different solutions; flat-rate, transparent pricing; and the opportunity to integrate with hundreds of third-party tools. Square, unlike Paya, is a payment service provider, meaning they don't provide dedicated merchant accounts. Instead, they aggregate all merchant funds into one account and then distribute them to the respective business bank accounts.
As a payment service provider, Square provides in-house credit card processing, offers flat-rate pricing and boasts a free iOS-based POS software. Plus, all of Square's products, pricing and support information are easily accessible on their website — and regardless of the solution you choose, Square doesn't charge startup, authorization, statement, refund, PCI-compliance or other fees.
Considering all of this information — with impressive flexibility, features and options, as well as the transparency Paya is lacking — Square is undoubtedly a worthy alternative, as long as your business doesn't require a unique merchant account.
On the other hand, if your business does need a dedicated merchant account, you might consider a more traditional merchant service provider as a Paya alternative, like Payment Depot. Like Paya, Payment Depot is not an actual processor, instead working with First Data and TSYS for merchant accounts and back-end processing.
Additionally, with Payment Depot, you can choose from a variety of payment processing solutions, including in-person, online and keyed-in payments. The biggest difference between Paya and Payment Depot is pricing. Whereas Paya requires you to work with their sales team and provides no pricing information online, Payment Depot is extremely transparent about their costs.
Payment Depot offers their services on a monthly subscription basis, with subscriptions ranging from $49 to $199 per month, depending on the plan you choose. However, all of their plans include a free payment gateway, free reprogramming of any existing equipment you have, as well as wholesale interchange pricing. With this pricing model, Payment Depot only charges a small transaction fee plus what is owed to the credit card network and doesn't add their own markup onto your per-transaction costs, making this one of the most affordable pricing models on the market.
A version of this article was first published on Fundera, a subsidiary of NerdWallet.