Payoneer Review 2021: Pricing, Features, Top Alternatives
Payoneer makes bank transfers easy for small businesses, but it doesn't work as a point-of-sale system.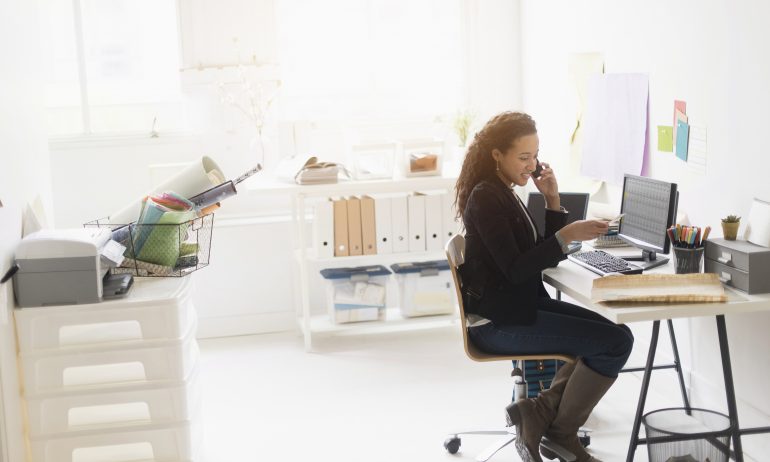 Many or all of the products featured here are from our partners who compensate us. This may influence which products we write about and where and how the product appears on a page. However, this does not influence our evaluations. Our opinions are our own. Here is a list of our partners and here's how we make money.
Payoneer is a merchant services provider that allows you to send and receive payments without having to worry about maintaining a merchant account. As a payment platform, it's more akin to a PayPal or Venmo than a Square or Stripe. It is a popular option for freelancers and international businesses, as well as users of major e-commerce marketplaces like Airbnb and Upwork.
If you don't need to accept credit card payments, Payoneer is a great option for your business. The service receives high marks across the board, and it comes with some cool features like a prepaid debit card and tax tools. Just be sure to understand your customers' preferred payment method before signing up.
Find the right payment provider to meet your unique business needs.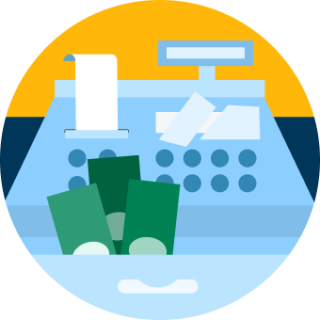 Payoneer is a payment platform that connects businesses with customers for online payments. Businesses can send requests for payment or invoices directly to customers, who can pay online via a bank account or credit card. Funds are then transferred to a business's Payoneer account, and a business can choose to deposit the funds into its bank account or use the money via a Payoneer debit card.
One of Payoneer's benefits is that it can manage international payments and currency exchanges, allowing you to send and receive payments in 150 different currencies around the world via bank transfer. Payoneer allows you to accept those payments via a localized bank transfer in the United States, United Kingdom, Japan, China, Mexico, Canada, and Australia and Singapore, which minimizes the cross-border fees that you would otherwise pay.
This service is ideal for B2B payments and for those who operate e-commerce marketplaces because Payoneer doesn't charge a fee for most types of bank transfers when both parties have Payoneer accounts. This is a huge benefit compared to the fees associated with credit card payments made through point-of-sale systems.
Unlike POS systems, however, Payoneer does not let you directly charge your customers. Instead, a business will need to request payment through the platform and wait for the customer to initiate payment. Payoneer also is not your typical merchant account in that it is not established with a bank and does not hold the funds. Instead, funds are transferred directly into your business's Payoneer account and you must transfer them to your bank.
Nerdy tip:
Nerdy Tip: A merchant account allows businesses to accept credit card payments in person and holds the funds until they are deposited into a business's bank account. A point-of-sale system is a method for performing credit card transactions in person, usually through a register or similar device.
| | |
| --- | --- |
| | |
| | |
| | |
| | |
| | |
| Available currency exchanges | |
| | 2-5 days depending on location |
| | |
| | Via invoice builder or attach a PDF |
| | Requests, collects and stores data |
| | $29.95 for every 12 months of inactivity |
| | Merchant cash advance up to $750,000 with Amazon and Walmart |
You can create an account directly from the Payoneer website in a matter of minutes. There is no need to speak with a salesman or haggle over price, as a Payoneer account is completely free to open.
Once your account is created, you'll have access to the following functions:
Send and receive payments globally
Payoneer uses multiple third-party partners to receive local bank transfers from companies and marketplaces in the U.S., U.K., EU, Japan, Canada, Australia, Mexico, Hong Kong and Singapore directly to your Payoneer account. When you want to receive a payment (either locally or internationally), just send a customer a request. In countries where local accounts cannot be established, Payoneer can facilitate payments via wire transfer. Most local bank transfers are free, but transfers in some countries might incur a 1% fee. Note that Payoneer can facilitate ACH transfers for an additional fee but has no control over fees associated with wire transfers.
Once the customer pays, the money will be deposited into your Payoneer account, at which point you can transfer it to your personal bank account in your local currency. Funds from payments are available instantly within Payoneer; however, it can take 2-5 days for funds to reach your bank account once you've requested a withdrawal. Immediate ATM withdrawal is available with the Payoneer Mastercard.
Payoneer also integrates directly with numerous large marketplaces, allowing you to receive payouts quickly and easily. Notable marketplaces Payoneer integrates with include Airbnb, Upwork, Amazon, Walmart, eBay, Fiverr and many more. All of these platforms offer a Payoneer option when you select your preferred payment method.
Along with being able to send payment requests and receive payments from your customers, Payoneer has a "Make a Payment" function that allows you to send payments to other Payoneer account holders free of charge. If the person does not have a Payoneer account, they will receive an email with a prompt to create one in order to receive payment. If they'd rather stick to a bank transfer instead of creating an account, Payoneer can make that happen as well — but be prepared to pay up to 2% of the transaction in fees along with additional fixed fees for USD, EUR and GBP currencies.
Payoneer doesn't offer an invoice function on its platform but integrates with the Free Invoice Generator software to allow you to generate professional-looking invoices to send to customers. Each online invoice created can be customized to the specific client you're sending it to. Contact, company and payment details can also be saved for recurring invoices. You can choose to add your logo, add sender info (or set default sender in the settings), add client info and add tax info.
All Payoneer account holders have the option of receiving a Mastercard debit card, which you can use to make payments from funds in your Payoneer account. This debit card can also work at ATMs, though it comes with withdrawal fees for USD, EUR and GBP currencies. Note that this card comes with a $29.95 annual fee.
Payoneer provides users with an API that allows them to automatically debit a consenting Payoneer user's balance, making it easy to arrange recurring payments. Note that the customer has to consent to have their Payoneer account debited. Payoneer will only debit the account if the needed funds are available, eliminating the chance of a chargeback.
Payoneer offers a mobile app for iOS and Android where users can see their account balance, view transactions, make payments and withdraw funds.
When you create a Payoneer account, you will be invited to complete associated tax forms through a guided workflow. Individual and business tax forms supported by Payoneer include W-9s, W-8BENs and W-8ECIs. Payoneer will provide users with detailed reports of the tax data collected and in-progress forms. This replaces the responsibility of collecting tax records from payees with automated record keeping via the Payoneer system.
Payoneer offers Walmart and Amazon marketplace sellers a service called Payoneer Capital Advance. With Payoneer Capital Advance, Payoneer will advance you the funds you need and then collect 35% of your payments until the debt is settled. Payoneer offers advances up to $750,000 and fees as low as 1.5%. The amount of working capital offered to merchants is based on the historical sales performance of the associated marketplace, as well as predicted future sales.
Payoneer guarantees on its website that "all of your payee disbursements are made through a fully compliant, secure and tightly audited payments platform that is recognized and valued by financial regulators all around the world." Furthermore, Payoneer is PCI compliant to protect credit card data and compliant with anti-money laundering regulations. It also offers fraud detection to all customers.
Payoneer offers phone, live chat and email support during normal business hours Monday through Friday. Support is available in a variety of different countries. On the website, Payoneer says it tries to resolve issues within 3 business days regardless of the method of contact.
There is also a Support Center with a robust amount of documentation on how to use Payoneer. Other customer support features include video tutorials, a community forum, blog and social media accounts where you can ask Payoneer questions. The Customer Assistance page offers more detail on Payoneer's customer care policies.
One other unique perk offered to Payoneer customers is an opportunity to be part of the Payoneer Ambassador Program. As a member, you'll gain access to meetups, large conferences and local events. The Ambassador Program is currently available to merchants in 12 different countries.
As previously mentioned, it is completely free to open a Payoneer account and send and receive payments between other Payoneer account holders. Payments from marketplaces within the Payoneer integration network (such as Airbnb, Upwork and others) are usually free, though some marketplace or banking fees might apply.
For sending and receiving payments from customers without a Payoneer account, you will be charged a 3% fee for credit card payments and 1% for eCheck payments. Transferring funds from your Payoneer account to your local bank account will incur a 2% fee if the funds are in a different currency than what your local bank uses. For depositing funds in the same currency, you will incur a $1.50 fee. Transferring balances between different currencies within your Payoneer account will incur a 0.5% fee.
Users are only charged when they use Payoneer services, and there is no termination fee if you close your account.
If you don't need to accept credit card payments, Payoneer offers an affordable alternative. ECheck and local bank transfers cost only 1%, and transfers between Payoneer customers cost nothing at all. Since Payoneer is free to sign up for — if you can get all your vendors to use Payoneer, you'll never pay a fee for accepting payments. Compare that to the cost of accepting credit card payments, which can range from 2.5% to 3.5% per transaction, plus a small fixed fee. Furthermore, you'll also need to maintain a merchant account and payment gateway if you sell online.
Payoneer's customer support options are impressive, especially considering its product can be confusing for the average merchant to understand. A detailed support service pages and bonuses like a community forum, detailed blog and ambassador program are bonuses to Payoneer's 24x7 customer service.
Lack of payments features
Payoneer does not come with a payment gateway, virtual terminal or the ability to work with your POS system. Perhaps you don't need these functions, but there are other payment services that allow you to accept payment via bank transfer and come with these features. In other words, if you need to accept credit card payments online or take orders over the phone, you can probably get more bang for your buck with a payment service provider like Square or Stripe.
Account freezes and terminations
As with any service that processes payments, Payoneer will hold your funds or terminate your account if it suspects fraud. Payoneer comes with a fraud detection system, but from customer reviews, it seems like the system may be a bit overzealous. Interestingly, there were also a surprising number of complaints from people saying their account was hacked or that customer payment information was compromised. Any way you look at it, these are some major red flags.
Here is what customers who use Payoneer have to say about the service on major customer review websites:
G2 Crowd: 4.5 stars out of 5.

TrustPilot: 4.4 stars out of 5.

Capterra: 4.4 stars out of 5.

Sitejabber: 4.5 stars out of 5.

Better Business Bureau: B.
Payoneer gets high ranks across the board for simplifying international business payments and currency exchanges for online businesses. In positive reviews, customers praise Payoneer's ease of use, low fees and ability to accept payments around the world.
In negative reviews, customers complain about the aforementioned security issues. There are also complaints about Payoneer's account inactivity fee and issues with having documentation approved before payments can be released. Some negative reviews also focus around issues with money getting hung up during transfers and poor customer service responses.
If Payoneer doesn't fit your business needs, here are some alternatives to consider:
Square is a favorite pick for small businesses looking to accept payments at an affordable rate. When you sign up, you'll be able to process credit card payments in person for a rate of 2.6% plus 10 cents, 3.5% plus 15 cents for a manually entered card and online for a rate of 2.9% plus 30 cents. Square also comes with a virtual terminal and built-in payment gateway. Furthermore, you get free POS software and access to Square's popular POS hardware. Note that Square is a payment service provider, meaning you'll have to use its aggregated merchant account and payment processing. However, there is no additional fee charged for these services.
If you're only looking to accept payments online, Shopify and its payment processing service Shopify Payments could be a good fit for you. Shopify Payments is actually a white-labeled version of Stripe, but you also get an e-commerce platform when you sign up. The basic monthly fee you'll pay is $29. Shopify states that transaction fees depend on the monthly plan you choose, though Shopify Payments offers a fee-free option. Obviously, your payment gateway is built-in, and Shopify also has a nifty online POS system for managing inventory, customers and more.
NerdWallet writer Whitney Vandiver contributed to this article.
A version of this article was first published on Fundera, a subsidiary of NerdWallet.