ShopKeep POS by Lightspeed Review for 2022
ShopKeep was acquired by Lightspeed and is no longer available to new customers.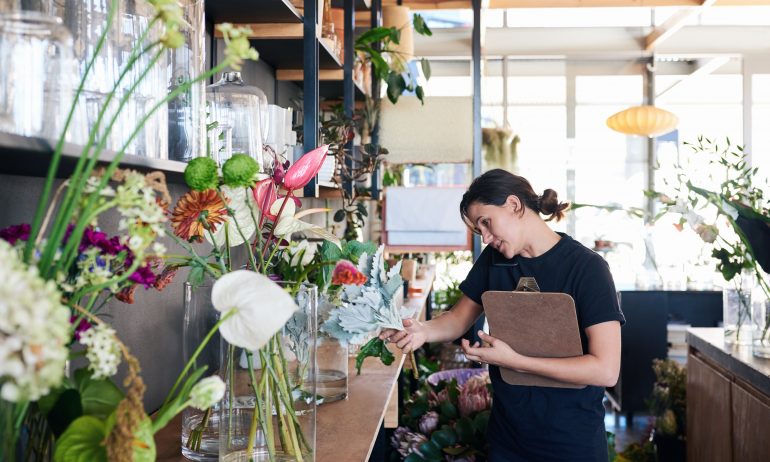 Many or all of the products featured here are from our partners who compensate us. This may influence which products we write about and where and how the product appears on a page. However, this does not influence our evaluations. Our opinions are our own. Here is a list of our partners and here's how we make money.
ShopKeep by Lightspeed, formerly known as ShopKeep POS, is a popular point-of-sale system that streamlines the most important business functions, including inventory, employee and customer-relationship management. In 2020, the platform was purchased by Lightspeed, another POS provider, and is no longer available for new customers.
However, Lightspeed has committed to maintaining ShopKeep's functionality for businesses that already use it. That means if your business already uses a ShopKeep system, you will have access to help articles, live customer support and all of the existing features that came with your original software purchase.
If you're looking for a new POS system, ShopKeep is no longer an option. Instead, you can choose from a variety of other popular choices, including Lightspeed, which still offers ShopKeep-brand hardware and can provide similar benefits.
| | |
| --- | --- |
| | No longer available for new customers; Lightspeed plans start at $69/month. |
| | Small- to medium-size businesses, including retail shops, coffee shops, restaurants and bars. |
| | Built-in capabilities for integration with MailChimp (email marketing), QuickBooks Online (accounting) and BigCommerce (e-commerce). |
| | App-based, intuitive and user-friendly. Compatible with iPad and other tablets. |
| | ShopKeep offers 24/7 customer service via phone, email and live chat. The website also features articles that document how to use all the different ShopKeep products. |
ShopKeep is a comprehensive point-of-sale system that runs on an iPad or other tablet through a POS app. It helps manage all of the essential features of a business, from transactions to inventory to customer service. It's cloud-connected, so you can access your business data locally or from another device. It can also run cash sales offline in the event of an internet outage, but requires an internet connection to process credit cards.
ShopKeep POS comes with built-in reports and inventory monitoring, as well as specific features like QR code ordering for restaurants and tiered customer rewards programs for retail stores.
The company provides in-house payment processing, which means that you can use the platform to process all of your credit card transactions.
Here is a comprehensive list of everything you'll get when you use a ShopKeep POS system:
The most important thing your POS system can do is process payments. With this platform, you have the option of keeping your payment processing in-house with ShopKeep Payments. This service allows you to accept most types of credit cards and swipe, dip and contactless methods of payment. You'll also be able to acquire your card reader from ShopKeep through its hardware store.
If you already have a payment processor or would prefer to explore other options, ShopKeep works with most third-party payment processors.
ShopKeep offers three versions of its POS software, so the specific features you receive vary based on which of the three plans you choose. In general, even its most inexpensive plan is comprehensive enough to handle the basic needs of a retail or food service business.
Here is a breakdown of the features that come with ShopKeep POS software based on the plan:
ShopKeep runs best on an iPad (6th gen), iPad Pro or iPad Mini 4 running iOS 10 or above. Lightspeed still features the ShopKeep hardware store on its website, offering a range of hardware accessories, from labels to printers to credit card readers. You can filter its products for compatibility with specific iPad models, Bluetooth connection and more.
However, ShopKeep no longer offers its "Starter Kit" bundles, so all accessories must be purchased separately. Note that with all iPad-compatible enclosures, you will also have to purchase your iPad separately.
ShopKeep's former software plans started at $49 per month. However, prices for existing customers may vary by account. You can visit the company's "Manage Account" support article to view the billing rate for your individual account. Your plan likely falls into one of the following price points:
Basic: $49 per month (billed annually); $69 per month (billed monthly).

Essential: $79 per month (billed annually); $99 per month (billed monthly).

Advanced: $179 per month (billed annually); $199 per month (billed monthly).
Regardless of your plan, existing users still have access to ShopKeep Payments for payment processing. ShopKeep Payments uses an interchange-plus model instead of a flat rate, although it used to offer both options. This means that it carries over each brand's card fee and adds a markup. Rates can vary and can be estimated by requesting a quote tailored to your business.
A POS system needs to offer the whole package — including intuitive design, lots of helpful features and top-notch customer service — in order to win the customer reviews game. ShopKeep is well-reviewed on many different websites, which should give small-business owners who use the platform peace of mind.
ShopKeep's variety of hardware accessories are still available on the company's website. With so many options, it's easy to mix and match to create a POS setup that meets your business's needs.
No longer available for new customers
ShopKeep is still functional for the businesses that already use it, but if you're looking for a new POS system, you'll have to choose from a variety of other options on the market, including Lightspeed, which owns the platform and manages its upkeep. There are other competitors, such as Square and Clover, that offer a similar product for a cheaper cost.
One of the most common customer complaints you'll see when it comes to ShopKeep is that the software is glitchy or experiences bugs. These reviews seem to have increased post-merger with Lightspeed, as the software is no longer being updated for new customers.
Since Lightspeed acquired ShopKeep POS, it's the closest alternative to ShopKeep. Lightspeed offers tailored hardware and software options for restaurants and retail stores, with a broad range of features and a user-friendly interface. It comes with solid 24/7 customer service and live support.
With plans starting at $69 per month for retail and $59 per month for restaurants (billed annually in both cases), Lightspeed's price point is hefty compared to other POS systems on the market. It's a great option for well-established small- to medium-size businesses, but budding ventures might want a simpler, more affordable choice.
Square POS offers both free and paid options for restaurants and retail. It's also NerdWallet's choice for best POS system, and for good reason: The system is easy to learn, mobile-friendly and comes with dozens of useful features, such as sales reporting, customer management and inventory tracking tools, even on the free version.
Square's paid Plus subscriptions are $60 per month, per location. There are also custom-priced packages for businesses processing more than $250,000 per year. The company's POS hardware is also reasonably priced, with a hardware kit that includes a Square stand, card reader, cash drawer and receipt printer starting at $739.
Like ShopKeep and Square, Clover offers several standalone POS hardware options that work without tablets or smartphones. With plans starting at $14.95 per month for software, it's an affordable option for many businesses. It also allows you to build custom promotions and marketing campaigns, in addition to its basic POS functions.
Maddie Shepherd, a former Fundera writer, contributed reporting to this article.
A version of this article was first published on Fundera, a subsidiary of NerdWallet.