A Step-by-Step Guide to Opening a Restaurant
Starting a restaurant can be a bit daunting. Our guide's instructions explain what to know and expect at each step.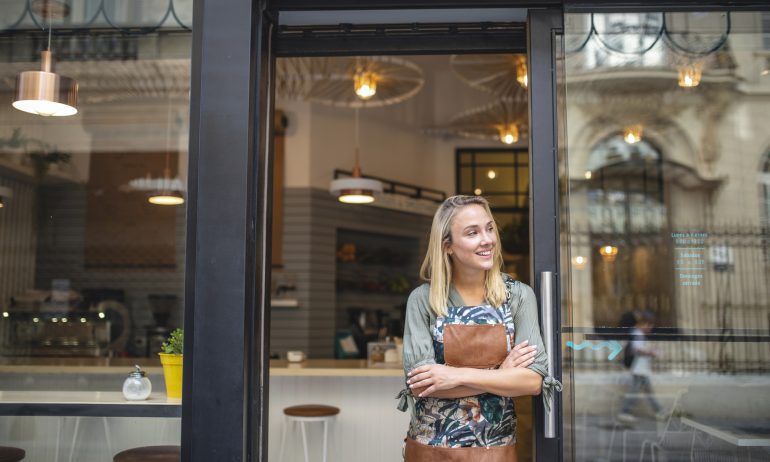 Many or all of the products featured here are from our partners who compensate us. This influences which products we write about and where and how the product appears on a page. However, this does not influence our evaluations. Our opinions are our own. Here is a list of our partners and here's how we make money.
If you love food and want to start your own small business, you've possibly done some research into how to open a restaurant. After all launching a restaurant is one of the most common routes to entrepreneurship in the United States. According to the National Restaurant Association, restaurant workers make up 10% of the United States workforce. What's more, projected sales in the restaurant industry are projected to reach $863 billion in 2019.
But starting a restaurant means entering a highly competitive space. There are over 1 million restaurant locations in the United States, and 60% of restaurants fail within the first year. So how do you stand out, and build something that will last?
In this guide, we'll show you how to open a restaurant and avoid the common mistakes that plague most new restaurateurs.
Smart money moves for your business
Grow your small business with tailored insights, recommendations, and expert content.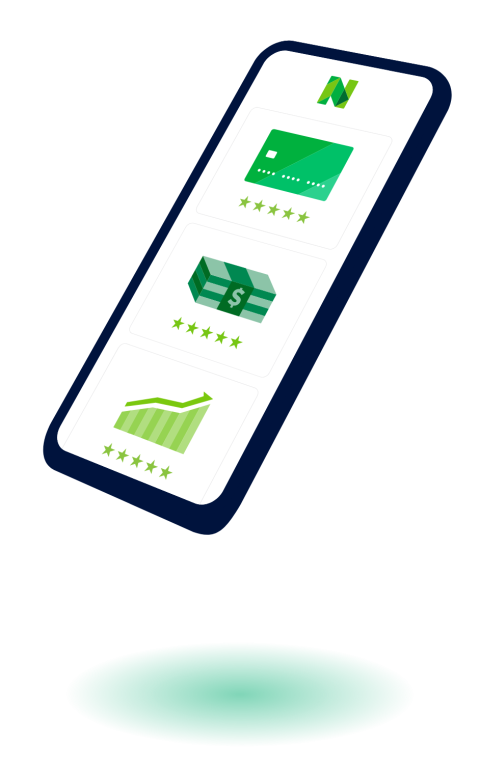 A step-by-step guide to starting a restaurant
Whatever background or level of experience you come from, nothing can totally prepare you for starting your first restaurant, or really starting any business. Even more, no matter how much you read or what research you do, there are certain things about being a restaurateur that you can truly only learn from experience. But the steps below can help you avoid some of the most common pitfalls.
There are a wide variety of eateries out there in the world, and it takes lots of different skills to keep them running smoothly.
As you look around your own little corner of the universe, what cuisine, service, or convenience do you see as missing? What foodie need is still left to be filled? Would your market be best served by opening a pizza shop, starting a food truck, or opening a cafe?
If this isn't narrowing down your options well enough, consider some of these top trends.
Step 2. Write your business plan
In the same way that recipes give you a roadmap to create an excellent dish, your restaurant business plan is the recipe you'll follow to make your business a success.
Ultimately, writing a business plan is about thinking through and answering questions about your future restaurant that force you to contemplate the market you serve, the viability of your overall plan, and challenges you might not have otherwise have thought of.
When done right, this process will help you refine define the next steps involved in opening your restaurant, giving you the highest possible shot at success.
Take a look at the 12 biggest questions you should be answering as part of the business planning process for your future restaurant:
What kind of restaurant do you want to run? This is known as your "elevator pitch," and it's something you'll repeat over and over and over to friends, family, customers, lenders, investors, and just about everyone else.

Who is your restaurant for? This is called your target market—the group of people whom your restaurant is meant to serve.

Who are your competitors? It helps to understand who you are competing against in your market and how their restaurants are similar and different than yours.

Where will your restaurant be located? Having an expensive steak house in the middle of a low-income neighborhood probably won't work out.

What is your value proposition? What makes your restaurant different from the competition?

How will customers find your restaurant? Will you market your business through word-of-mouth, paid advertising, social media, or another method? We recommend leveraging popular review apps like Yelp, OpenTable, and Resy to allow customers to find and review your restaurant or even book a reservation online.

What resources will your restaurant need? Take the time now to list out all the one-time and recurring expenses you're likely to incur as part of your cost of doing business—leaving no stone unturned.

How will your restaurant make money? Your business model determines how your restaurant will generate revenue, cover expenses, and eventually make more money than it spends.

How long will it take for your restaurant to turn a profit? Use a revenue forecast to determine how long it will take to recuperate your initial investment, break even, and run a profitable business.

What are you not willing to compromise on? What values are most important to you, both personally and as a business? What are your non-negotiables? This will help you make critical business decisions down the road.

What is your staffing plan? Your head chef, friends, and family will be the place to start looking for stand-up, smart, reliable people. But even when you find the right staff, you'll have to train them.

What's your endgame? Are you building a restaurant that you hope to eventually sell, or are you working towards a long-term, sustainable business? Knowing where you want to end up, and when, will help to inform many of your business decisions along the way.
with Fundera by NerdWallet
Step 3. Choose your restaurant's name and legal structure
If you plan to use a unique name for your restaurant, go ahead and file your "doing business as" (DBA) name with your state's agency, as this will keep you from losing your name idea to another business.
Once you have your DBA figured out, you'll need to select a business entity type for your restaurant. The structure you choose will impact how you file state and federal business taxes, the roles of different team members, and how you can be held liable in the event that someone files a legal claim against your business.
Because of the long-term and potentially weighty impact of your chosen business structure, it's a good idea to consult a business attorney to help you make this choice. Here are the most common entity types for restauranteurs:
This is the most basic form of business structure, in which you alone own the company and are responsible for any liabilities associated with it.
If you plan to have a food truck, pop-up, or any very small operation and won't be taking on fixed assets or hiring any employees, a sole proprietorship might be the perfect structure for you. And the best part is you don't have to take any formal action to form a sole proprietorship.
If you'll be operating under your own name, you can just jump right into business. And if you have a clever idea for a business name, your "doing business as" filing (from above) will be all you need.
This structure defines a single business in which there are two or more individuals are owners.
There are a few different partnership structures you can choose from, including a general partnership, limited partnership, or a joint venture.
Most experienced entrepreneurs don't recommend partnerships as a business structure because they don't offer much protection from liability.
If you do go with a partnership, make sure you choose a business partner is someone you can work well with for the long haul, and put clear terms and expectations in writing from the beginning detailing the roles and responsibilities of each party.
A C-corporation is a more complex business structure usually reserved for larger companies, or those in particularly high-liability industries looking for a little extra insulation.
Most attorneys tend to put restaurants in this high-liability category, so a C-corporation structure is most likely to be recommended. That said, keep in mind that establishing a C-corporation requires having a board of directors as well as officers, and has more complicated tax filing requirements.
So consult your attorney, but also be prepared that the process might be a bit complex.
Structured very similarly to a regular C-corporation, S-Corporations stand out because they're taxed at the individual business owner level, rather than being taxed corporately.
If you think you may need the structure of a corporation but don't want to mess with complicated dividend filings, an S-Corp might be a great middle ground for you.
Limited Liability Company (LLC)
Offering the liability protections of a corporation along with the flexibility and tax simplicity of a sole proprietorship or partnership, the limited liability company (LLC) is a "best of both worlds" business structure that has grown significantly in popularity over recent years.
Entrepreneurs who opt for an LLC structure can choose between a single-officer LLC, a partnership LLC, or a limited-liability corporation.
Step 4. Get a tax identification number for your restaurant
Also known as your employer identification number (EIN for short), this number helps the IRS keep track of your business for tax purposes.
Think of it like a social security number for your business.
If you plan to retain employees (think wait staff, hosts and hostesses, cooking staff and even dishwashers)—and especially if your business is established as a corporation or partnership—you'll need this number to keep things on the up and up.
To obtain an employer identification number, apply online at the IRS website.
Step 5. Register your restaurant for state and local taxes
In addition to federal business taxes, most U.S. states and territories will require you to pay income and employment taxes for your business. Certain states have additional fiscal requirements, like state-mandated workers' compensation and unemployment insurance.
Registration, requirements, and filing procedures vary widely from state to state, so check out the business tax information specific to where you live.
Step 6. Secure permits, licenses, and insurance for your restaurant
The FDA updates the Food Code every four years, but the details of what is required, strongly encouraged, and just optional will vary from state to state, and even between counties.
You could read the 600+ pages published by the FDA, but we would recommend starting by finding your state's food service code regulation department. Here you'll find some of the highlights you should expect to encounter to get up to code in your area. This resource is useful, but not comprehensive, so be sure to check in with your local health department to make sure all of your bases are covered.
It's a good idea to keep a master calendar with reminders for all of your renewal and payment due dates.
The most important part of remaining complaint is acquiring food and health code licenses. These licenses certify that you are safely handling, storing, and serving food. And don't think that having a food cart or even a booth at a festival gets you out of this: they thought of those, too.
Included in this, but with its own special set of permits and rules will be serving alcohol. This covers not only safely serving alcohol but also includes training for dealing with customers that have perhaps overindulged. Read our complete guide for getting a liquor license in every state.
Health department permits
The health department has a lot to say about what is safe for the places you want to store, prepare, and serve your food. Your establishment will need to be inspected for operational safety, as well as edible safety.
Think maximum occupancy, fire hazards, ventilation, food surface types, sink placement, restroom regulations, and so on.
Even with all the necessary licenses and permits, you still need to have some extra safety nets in place. You'll need to look into the specific business insurance requirements for restaurants.
Requirements vary depending on where you live and how you're funded, but at the very least, you'll want to consider these:
Workers compensation insurance
Americans with Disabilities Act compliance
In 1992, the Department of Justice passed the Americans with Disabilities Act so that consumers and employees with disabilities could avoid discrimination from places of public accommodation.
When you get past all the angles, measurements, and legalese, it boils down to having accommodations in place so that people with disabilities can safely park, travel into your restaurant, order food, and eat at a table.
Step 7. Set up accounting documents
Running a restaurant involves a lot of paperwork. You'll need accounting documents to file your taxes, apply for business financing, and for internal tracking of your revenue, expenses, and profitability.
At a minimum, every restaurant owner should regularly maintain these three basic accounting documents:
The balance sheet is essentially a snapshot of your restaurant's financial standing at a given moment. It lists the assets, liabilities, and equity your company holds at a given time and is used to calculate the net worth of your business. Maintaining a "balanced" balance sheet—one in which total assets equals liabilities plus equity—is the foundational tenet of basic bookkeeping.
Sometimes called a profit and loss statement, your income statement summarizes your business revenues and expenses over the course of a year, letting you calculate your net profit or loss for that year. Maintaining an accurate income statement is critical to measuring profitability over time.
Having enough cash on hand to cover expenses can make or break a restaurant's financial health. In fact, this issue is so important, there is an accounting document dedicated to the tracking of cash flow.
Your cash flow statement reflects the inflow of revenue and outflow of expenses resulting from all your restaurant activities during a specific time period—usually a month or a financial quarter. Inflow will come from serving food and drink to your paying customers, while outflow represents things like purchasing ingredients, payroll, and paying rent and other overhead expenses.
Consider hiring a bookkeeper or accountant
If you feel a bit overwhelmed by these accounting protocols, we recommend asking around for a certified public accountant. It's important to choose someone whose personality fits with yours, who will be available to answer questions as needed, and who can handle financial areas where you have less experience. Having a CPA experienced in the restaurant industry will help you understand your local laws to avoid problems when it comes servers minimum wage, tips as income, and over time for your staff.
Step 8. Invest in the right tools for your restaurant
Especially with all the moving parts involved in a working restaurant, managing the accounting documents above by hand can get overwhelming fast.
Not to mention employee schedules, timesheets, payment processing, payroll processing, and all the other logistics that go into keeping your restaurant afloat!
Thankfully, there are great restaurant accounting software options and other useful tools available that will take the guesswork out of your bookkeeping and generate these accounting documents automatically.
One of the things entrepreneurs often overlook when researching how to open a restaurant is a restaurant POS system. A restaurant POS system is a combination of hardware and software that allows you to perform many important functions, including payment processing, front-of-house management, order coursing, and tip reconciliation. Most POS systems also produce helpful reports that allow you to more efficiently run your business.
Here are some of our favorite POS systems, based on the type of restaurant you own:
Square for Restaurants: Best POS system for new restaurants.

Clover POS: Best POS system for quick-service restaurants.

Lightspeed Restaurant POS: Best POS system for small and medium-sized restaurants.

TouchBistro POS: Best POS system for full-service restaurants.

Toast POS: Best overall restaurant POS system.

Loyverse POS: Best free restaurant POS software.
Step 9. Keep up with your restaurant's tax obligations
Along with getting your books in order, understanding and fulfilling tax requirements should be a first priority in the financial management of your restaurant. The consequences for failing to file your state and federal business taxes are severe—as in you could lose your business and even face criminal charges.
So even though dealing with the IRS can be intimidating, this isn't something you can ignore.
Let's break down the main business tax obligations you'll need to keep track of:
All businesses must file annual income tax returns and make payments based on revenue received.
The exact tax form you use to make income tax payments depends on the structure of your business: sole proprietorship, partnership, corporation, S-corporation, or limited liability company (LLC).
Individuals who work for themselves (including small business owners) must pay social security and Medicare taxes via a self-employment tax. This tax is similar to the taxes withheld from the pay of most wage earners.
Income and self-employment taxes both qualify as "pay as you go" taxes. You'll need to file quarterly documents estimating the taxes you owe in these categories and make payments accordingly.
Click here for forms and more information about how to make quarterly estimated tax payments.
Since you'll probably have employees working in your restaurant, you'll face additional tax obligations related to those employees, including social security and Medicare taxes, federal income tax withholdings, and the federal unemployment tax.
Step 10. Fund your newly opened restaurant
Unless you happen to be independently wealthy, you'll likely need some funding from somewhere for starting a restaurant.
Entrepreneurs choose to finance their businesses in any variety of ways, but the most common approach is to take out a business loan. The growth of the alternative lending industry has brought about a wide variety of loan products to meet the needs of entrepreneurs, each with different costs, payment structures, and application processes.
Let's review the business loan options available to restaurateurs.
Probably the first thing you think of when you imagine business lending, term loans offer a set repayment time, set number of payments, and have a fixed or variable interest rate.
Depending on your business needs, credit rating, and other factors, there are a wide variety of term loans available to many small business owners—both from traditional banks and from non-bank alternative lenders—and with terms ranging from one year with daily payments up to five-year terms with monthly payments, and everything in between.
Because of the risky nature of small business lending, many commercial lenders have in the past been hesitant to lend money to small business owners, especially new restaurant ventures.
As a solution, the Small Business Administration began guaranteeing as much as 80% of the loan principal for term loans through participating lending institutions. This could be a viable option if you are already experienced in the food industry. (Otherwise, you probably won't be considered.)
The SBA offers a variety of loan programs, including for restaurateurs. If you plan to use an SBA loan as your main source of funding to start your restaurant, you will need to go into this process with your ducks in a row. Write a stellar business plan that highlights the uniqueness of your idea, and be prepared to have 20%-30% of your loan amount in cash—or to take out a mortgage on your home.
Keep in mind, though, that while the SBA's stamp of approval may make some lenders more willing to consider applicants who don't fall within their strict loan criteria, applying for an SBA loan still involves lengthy paperwork, and the process can take several months.
If you specifically need cash to make a big equipment purchase (like point of sale technology, commercial kitchen appliances, flatware, or furniture) for your new establishment, restaurant equipment financing might be the right choice for you.
This financing product works very similarly to a car loan, with the amount you can borrow depending on the price and type of equipment you're buying.
And because the equipment itself serves as collateral, you likely won't be asked to put up additional collateral for the loan.
Equipment financing terms typically work at a fixed interest rate—usually between 8% and 30%—with a fixed term length so your payments will be the same from month to month.
For businesses with smaller and immediate financing needs, short-term loans can be a lifesaver. These loans work similarly to traditional term loans but cover amounts in the $2,500 to $250,000 range with terms of between three and 18 months.
With interest rates as low as 14%, short-term loan providers can often get you cash in hand in as few as two days, letting you make rent, cover payroll, pay food vendors, or meet other immediate overhead expenses—even when cash is tight.
Perhaps the most flexible form of business financing available, a business line of credit gives you capital to draw upon to meet a variety of business needs.
Once established, you can draw on your line of credit as you would a personal credit card, to get more working capital, buy inventory, handle seasonal cash flows, pay off other debts, or address almost any other business need.
If you do plan to apply for a small business loan at any point in the future, make sure that you are regularly reviewing your personal and business credit reports, as well as doing what you can improve your credit score.
Along with your annual revenue, time in business, and average bank balance, your personal and business credit scores are the single most important factor that will determine your ability to qualify for a small business loan.
How much does it cost to open a restaurant?
Now that you know your financing options, you're probably wondering exactly how much financing you'll need.
Obviously, the cost to open a restaurant varies widely depending on the type of restaurant you want to open, service style, decor, location, menu, and more. However, a recent survey by RestaurantOwner.com provided some insight into what entrepreneurs might have to pay.
According to a survey of 350 restauranteurs, a small restaurant can cost as much as $175,500 in total startup costs. A medium sized restaurant costs up to $375,500, and a large restaurant costs up to $750,500. You can view the full results of the survey here:
Step 11. Market your restaurant
The last step in how to open a restaurant? Tell the world about it!
There are a variety of methods for marketing your restaurant to your target audience. Here are a few ideas to get you going:
Use social media marketing to share photos of your dishes, answer customer inquiries, and communicate the merits of your brand.

Make a professional looking website to show the world that you are a legitimate and trustworthy business.

Get your business aforementioned customer review websites like Yelp, OpenTable, and Resy.

Offer promotions such as discounts for first-time customers or a customer referral program.

Have a grand opening that stirs up interest in your restaurant and attracts media attention.
Being a restaurateur is truly not for the faint of heart, as owning your own restaurant is a never-ending, 24/7 adventure. The challenges and questions that come up for each restaurant owner will vary as widely as the different eateries and states they operate in. But if food is your passion and owning a restaurant is your dream, the steps above can offer a good start toward making that dream a reality.
This article originally appeared on JustBusiness, a subsidiary of NerdWallet.