What Is a KDS? How a Kitchen Display System Works, Types and Prices
A KDS can keep your restaurant kitchen organized and running smoothly.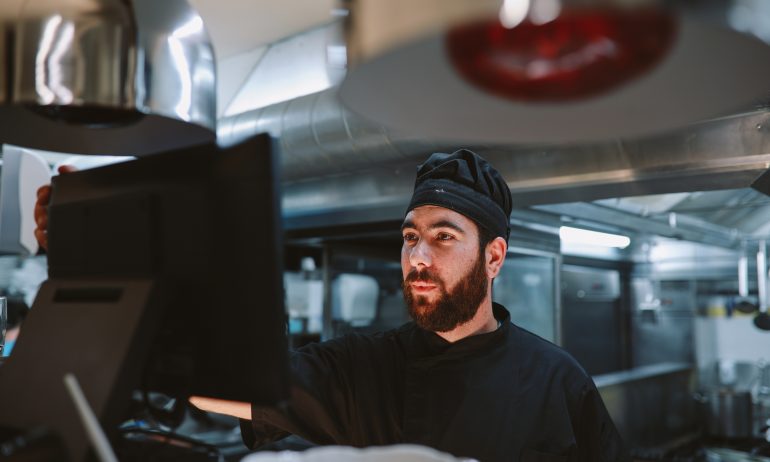 Many or all of the products featured here are from our partners who compensate us. This influences which products we write about and where and how the product appears on a page. However, this does not influence our evaluations. Our opinions are our own. Here is a list of our partners and here's how we make money.
A kitchen display system, or KDS, is a digital screen system that manages customer orders for restaurants. It replaces paper order tickets and helps restaurants organize, prioritize, change and track orders. A KDS can run $10 to $25 per month per screen plus the cost of hardware.
Using a KDS can be a good idea for most restaurants — even places with small kitchens, such as a coffee shop or cafe. Here's why, and where to get a KDS.
A KDS streamlines order management for food service businesses. Traditionally, much of this process has been manual. Here's how a KDS typically automates things.
An order is placed electronically. When a server inputs an order, it is routed to a digital display in the kitchen. Without a KDS, inputting a customer order would likely lead to the point-of-sale system printing a small receipt-like ticket in the kitchen.

The order is routed automatically. With paper tickets, someone will have to manually organize and prioritize orders to ensure a table gets all its food together. But a KDS can route various components of an order to the appropriate place (the grill or the fry station, for example), if a business has multiple screens.

Dishes are automatically prioritized. Based on expected prep time, a KDS can also properly pace the start time for each dish on an order. If the prompts are followed, the various dishes on an order will be completed at the right time.

Staff can access details easily. Recipe details and photos can appear on the screen. The KDS can also track inventory, as opposed to relying on a white board that displays handwritten information like dishes or ingredients that have run out, for instance.

Staff can make notifications or changes automatically. With a ticket system, updated or modified orders may require a new ticket or a manager, cook or chef to manually change the current one. With a KDS, staff receive an alert if an order changes or is behind schedule. Staff, and in some cases customers, can also receive an alert when food is ready.

You can analyze the data. The system collects and compiles data, like average cook time, into reports.
A KDS typically is a flat-screen monitor, often mounted to a wall at eye level in the kitchen. Some kitchens have monitors at multiple locations, though one is sufficient for many. The monitors usually have touch screens, though some have a separate input device, such as a keypad. A KDS might run on a standard tablet, such as an iPad; others are designed and built using proprietary hardware.
The benefits of a kitchen display system boil down to two things: Replacing and improving paper-based processes, and providing new capabilities.
Everything's digital. No more lost, torn or burned tickets. Plus, the reduction in paper alone can often lead to serious savings.

It centralizes information. Having a single source of information everyone can access can help avoid miscommunications, bypassing the need to rely on verbal or handwritten updates to orders. You can also consolidate knowledge that might currently exist with a few longer-tenured employees, which can help shorten the time needed to train new employees in a high-turnover environment.

Difficult tasks are automated. Complex tasks such as dish sequencing and timing tickets — things once done by hand — are now completed automatically, instantly and accurately.

It can make analysis easier. A KDS can also use the data generated over time and create reports. These reports can help your business become more efficient. For example, you'll be able to see if it's taking longer than expected to get certain dishes out of the kitchen, or if certain days or times see drops in performance.
When a KDS might not make sense
Using a KDS can benefit many types of restaurants. But it might not make as much sense if:
Your KDS options are limited by your point-of-sale system. If you don't like the choices available, you might prefer to stick with paper (or look at other restaurant POS systems).

Your kitchen doesn't have a good place to mount a KDS. In addition, the hardware might not suit your needs; some KDS setups operate exclusively on a touch screen, which could be difficult to use in some environments.

You're worried about investing in a KDS. A KDS will cost not only money, but also time to train employees on the new system. While these drawbacks are temporary, you'll still want to make sure your restaurant can afford them.
How to get started with a KDS
If you use a newer, cloud-based POS, such as Toast, your choice of KDS might be limited to a proprietary option from that company. Questions to ask include:
Is the hardware included, or do you supply your own?

Does the company supply or recommend mounting hardware?

What are the costs? Many of these systems use subscription pricing.

What would starting small look like, e.g., could you set up a KDS only in the central hub of your kitchen, likely where the printer is now? In what ways could you grow into the system?

What types of reports can the KDS generate?
If you use an older POS system, check with the manufacturer to see what options are available.

Price: $10 per screen per month plus cost of hardware.
Overview: Lightspeed's well-priced KDS aids kitchen staff in coordinating delivery, pickup and in-house dining with helpful icons. Other kitchen-friendly details — such as the ability to quickly scan wait times with color coding on each digital ticket or a breakdown of which dishes see the biggest delay — make this a good option.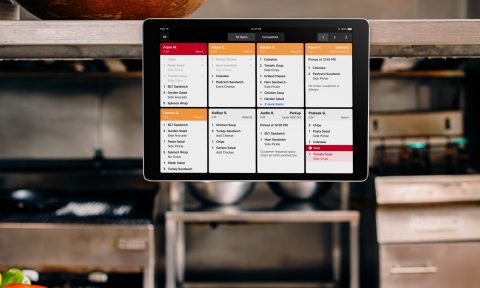 Free to use if you subscribe to Restaurant Plus ($60 per month) plus cost of hardware.
Overview: This KDS doesn't cost anything extra if you use Square Plus, which is the paid version of its restaurant POS system. If you use Square's free POS, it will cost you $20 per screen per month, which is still a good deal. The feature list of this KDS isn't as deep as some others, but counter service or pickup- and delivery-oriented restaurants may find that the combination of pricing and Square's easy user interface make this a good option.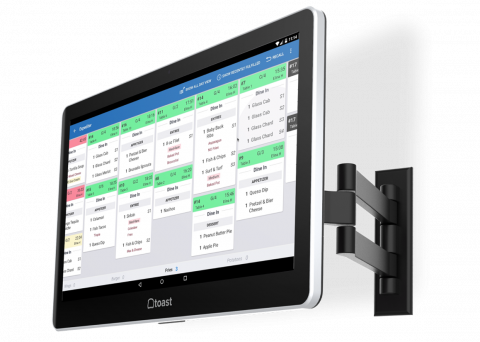 Price: $25 per month plus one-time cost of $499 for hardware.
Hardware used: Custom device designed by Toast.
Overview: It costs more than the others, but Toast offers a few features the others don't. The company says its custom-made device is built for abuse, withstanding higher temperatures than iPads, for example. It also supports multiple languages and lets the kitchen ping servers (or guests) via text or an app when their food is up.