AAA Travel Insurance: What You Need to Know
AAA offers annual and single-trip travel insurance plans that can cover trip cancellations and medical emergencies.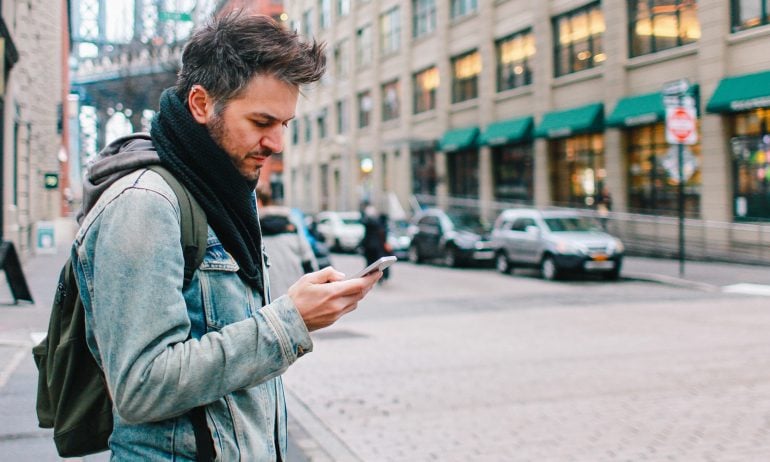 Many or all of the products featured here are from our partners who compensate us. This may influence which products we write about and where and how the product appears on a page. However, this does not influence our evaluations. Our opinions are our own. Here is a list of our partners and here's how we make money.
Note: The coronavirus pandemic has disrupted existing and future travel plans, and turned greater attention to trip insurance. Read our take on specific information concerning travel insurance and COVID-19, or see our comprehensive guide to managing your finances during COVID-19.
---
Before going on a trip, it's important to give travel insurance some serious thought as it can protect you if anything goes wrong on your vacation. One provider to consider is AAA Travel Insurance. The company's policies are administered by Allianz Global Assistance, an insurer that serves 40 million customers in the U.S. and operates in 35 countries. It is also important to note that you do not have to be a AAA member to purchase AAA travel insurance.
AAA specifically states that its travel insurance plans may not cover losses related to the coronavirus pandemic. The insurer advises prospective customers to check that there are no travel bans during the travel dates before purchasing a policy. You should keep this disclaimer in mind when selecting a policy, as not all insurers will cover coronavirus-related losses.
AAA Travel Insurance plans and costs
AAA offers annual or single-trip policies for domestic and international travel. The policies vary by state and travel destination, so the plans available in your home area may differ from the examples shown below. Use AAA's Get A Quote tool to see your specific pricing.
AAA's single-trip plans are designed for travelers who are leaving their homes, visiting another destination, domestic or international, and returning. To get an idea of which plans are available, we input a sample itinerary of a two-week trip to Spain by a 45-year-old from Indiana. For this itinerary, AAA offered four single-trip plans.
* Higher limit requires receipts to be submitted.
The Essential Plan ($97) is ideal for those who just want the basics of trip cancellation and trip interruption insurance and don't need the other protections. This is a good fit for domestic travelers who already have health coverage in the U.S. and don't plan on bringing business equipment.
The Basic Plan ($111) includes all the features of the Essential Plan, along with medical coverage and some increased protections for baggage and travel delays.
The Classic ($140) and Premier Plans ($174) are nearly identical, but the latter provides double emergency medical coverage and has higher trip delay limits. Both plans also provide protection for change fees and loyalty program redeposit fees, which is great for those who are going on a trip paid with points.
The Classic Plan offers a "cancel for any reason" optional upgrade for $71, which would bring the total to $211.
The annual policies provide 365 days of domestic and international coverage and are best suited for those who travel often. To see which plans are available, we input a $15,000 annual travel budget for coverage starting in July 2020 for a 30-year-old from New Hampshire. For this itinerary, AAA is offering four policies, with the three higher-end plans geared toward business travelers.
The Annual Deluxe Plan ($275) is designed for those who aren't too concerned with pre-trip cancellation benefits or business equipment protections and are more interested in medical coverage while abroad. If you already have some travel insurance through a credit card, this plan may be sufficient.
The next three Annual Executive Plans ($500-$785) are tiered based on the amount of trip cancellation and interruption coverage provided ($5,000, $7,500 or $10,000). All the other protections under the Executive Plans are identical. All three plans include business equipment coverage as well as business equipment rental and delay protections. If you're traveling for work, these plans may be your best bet.
Although all four of these are annual plans, no individual trip can exceed 45 days. For trips longer than 45 days, Allianz offers an AllTrips Premier plan, which provides coverage for up to 90 days per trip.
Which AAA Travel Insurance plan is best for me?
Choosing the right plan for your trip involves understanding what type of coverage you will want while you're traveling.
If you have a premium travel card that already provides you with a sufficient level of trip cancellation coverage, you may only need to get a standalone emergency medical policy. For example, The Business Platinum Card® from American Express offers $10,000 per trip and $20,000 per year in trip cancellation benefits. Terms apply. Only the Annual Executive Plan ($10,000) has a comparable level of trip cancellation coverage.

If the coverage provided by your card isn't adequate, you don't have credit card coverage or you didn't pay for your trip with that credit card, then you might be better off with a comprehensive plan like one of the single or annual trip plans, depending on your travel goals.

If you're a long-term traveler and expect to take many trips, the annual plans will be the most suitable. However, with coverage for each trip capped at 45 days, you'll want to look at other options if you will be away from home for longer.
How to choose an AAA plan online
Head over to Agentmaxonline.com, input your trip details and choose "Get Quote" to see a list of available plans.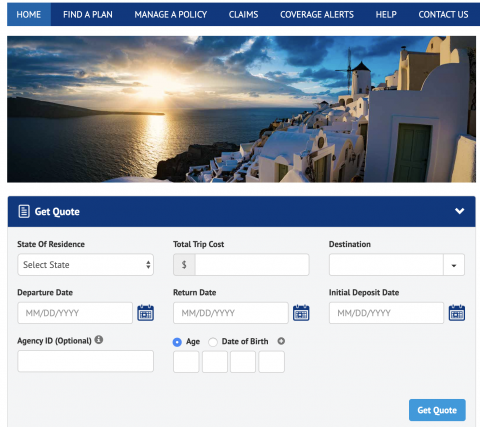 Trip insurance plans have a lot of exclusions that you need to pay attention to so you know exactly what type of coverage you're getting. Here are some general exclusions you can expect:
High-risk activities: Skydiving, bungee jumping, heli-skiing and other types of high-risk sporting activities that the insurer deems unsafe.

Intentional acts: Losses sustained from intoxication, drug use, self-harm and criminal activity.

Specifically designated events: Epidemics, natural disasters and war are specifically mentioned in the policy as exclusions.
It's important to note that exclusions may vary based on the policy and where you live, so it's always best to review the fine print to ensure you're clear about what is and isn't covered.
Before shopping for a policy, check to see what coverage you may already have. Some premium credit cards provide travel insurance. If you hold one of these credit cards and the coverage limits are adequate, you may only need a standalone emergency medical insurance policy. However, if your credit card doesn't cover you sufficiently, a comprehensive travel insurance plan might be the right choice. AAA offers a few plans to pick from, but the choices boil down to annual or single-trip insurance plans.
No matter what type of traveler you are, AAA offers various trip insurance options to choose from. Rates and options vary by state, so be sure to input your information into the online tool.
How to Maximize Your Rewards