Do Hilton Points Expire?
Honors points will now expire after 24 months of inactivity.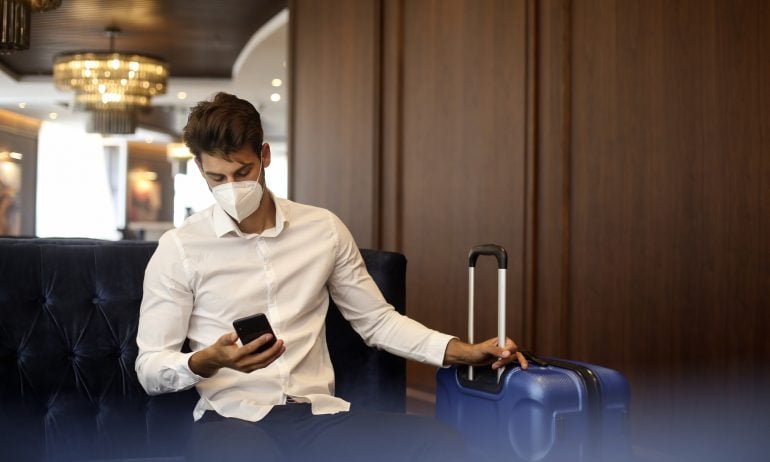 Many or all of the products featured here are from our partners who compensate us. This may influence which products we write about and where and how the product appears on a page. However, this does not influence our evaluations. Our opinions are our own. Here is a list of our partners and here's how we make money.
Hotel points are a great way to earn deeply discounted stays at your favorite properties, but they don't last forever. If you're a loyal Hilton member — or even if you've just earned some points for the first time, you may wonder "Do Hilton points expire?" The short answer is that they can, but they don't have to. Here's when Hilton points expire and how to keep them from expiring.
Like many reward programs, Hilton points expire after a period of inactivity. This means that if you don't have any sort of qualifying activity, such as a hotel stay or credit card spend, your Hilton points will expire. This can obviously be frustrating, especially if you're not a frequent traveler and are trying to save up points for a big trip. All that being said, Hilton points will expire 24 months from the time of last eligible activity.
Hilton has paused the expiration of points in 2021 and 2022. If your points were due to expire this year or next, they'll instead stay valid until Dec. 31, 2022.
How long are my Hilton points good for?
Hilton points expiring with no activity within a 24-month window is actually an improvement. Hilton's previous policy meant they expired after 15 months rather than 24 (and before that, they expired after 12 months).
However, if you are able to complete certain actions that qualify as eligible activity, the expiration clock will reset and your points will be good for another 24 months. As long as you keep doing this, your Hilton points will stay valid.
How do I find out when my Hilton points expire?
To find out when your points will expire, you'll need to log in to your Hilton Honors account. At the top of the page you'll see a toolbar; select "Activity."

You'll then want to scroll down to the "Activity" box. This handy tool can show you several different types of activity within the last 12 months, including upcoming stays, previous stays, canceled stays and other types of activity.
Select both "Previous stays" and "Other activity." You can also opt to adjust the time period to "Past 12 months," but it shouldn't affect your results. You'll then hit "Update."

Hilton will then generate a list for you of all the activity on your account from the last 12 months.

Since Hilton points will expire after 24 months of inactivity rather than 12, this tool is a bit limited. Beyond the 12-month window, you'll need to call Hilton to see when they'll expire. You can reach it at 1-800-445-8667 and you'll need to have your account information on hand, including your Hilton Honors number and the email associated with your account.
Nerdy tip:
If your points have expired and you have no activity for five years, Hilton may opt to close your account entirely.
How to keep your Hilton points from expiring
Keeping track of expiration dates may sound pretty overwhelming, especially if you're not familiar with rewards programs. Don't worry, there are plenty of ways to keep your points alive, even if you have no travel planned. The general rule of thumb is you'll either need to earn or redeem points to keep your rewards from expiring.
An easy way to earn points from your computer is to join Hilton's Guest Opinion Rewards and complete one survey in your first 90 days. This will generate 10,000 points for you, which count as eligible activity.
If you're feeling generous, you can opt to donate points via PointWorthy, a website that allows you to contribute to a variety of charities. The minimum amount you'll need to donate is $10, which equals 3,500 Hilton points.
Purchase or transfer points
This is a pretty simple option; Hilton sells points to its members and you can opt to purchase some to extend the expiration date of your existing points.
If you buy at the right time, you may also be able to snag Hilton points on a sale. Hilton occasionally sells points with a bonus of up to 100%, which means you can purchase points at a rate of 0.5 cent each rather than the standard 1 cent per point. Keep in mind that these promotions often have a minimum purchase amount for the bonus to kick in. Otherwise, you can choose to buy 1,000 points for $10.
You can also choose to transfer points to your account. If you have an American Express card that earns AmEx Membership Rewards, you can transfer your points at a 2:1 ratio. So one AmEx point becomes two Hilton points. The minimum amount you can transfer is 1,000 points, which will put 2,000 Hilton points into your account.
Spend on a Hilton credit card
Spending money on these cards earns you Hilton points and qualifies as eligible activity for your Hilton account.
Lyft and Hilton have a partnership that allows you to earn Hilton points every time you take a ride. If you haven't already linked your accounts, you can do so and earn 250 points, plus 750 points after your first ride.
Eat with Hilton Dining Rewards
Hilton Dining Rewards gives you Hilton points when dining at participating restaurants. If you're not already a member, you can join up and earn 500 points after you spend your first $25.
Hilton's car rental partnership allows you to book and earn Hilton points when renting a car. If you've already got a trip coming up, it may be worth booking via this site in order to get your qualifying activity.
This may seem pretty obvious but it obviously needs to make the list. Staying at a Hilton hotel — paid or with an award stay — counts as eligible activity and will extend the life of your points.
If you're worried about Hilton points' expiration...
Although Hilton gives you only a 24-month window of inactivity before your points expire, there are plenty of ways to keep them alive, including a hotel stay or purchasing a few points.
All information about the Hilton Honors American Express Aspire Card has been collected independently by NerdWallet. The Hilton Honors American Express Aspire Card is no longer available through NerdWallet.
---
How to maximize your rewards
Get more smart money moves – straight to your inbox
Sign up and we'll send you Nerdy articles about the money topics that matter most to you along with other ways to help you get more from your money.