Earn More Points and Miles With These 6 Strategies
These tips can help you boost the number of points and miles you're earning on a travel credit card.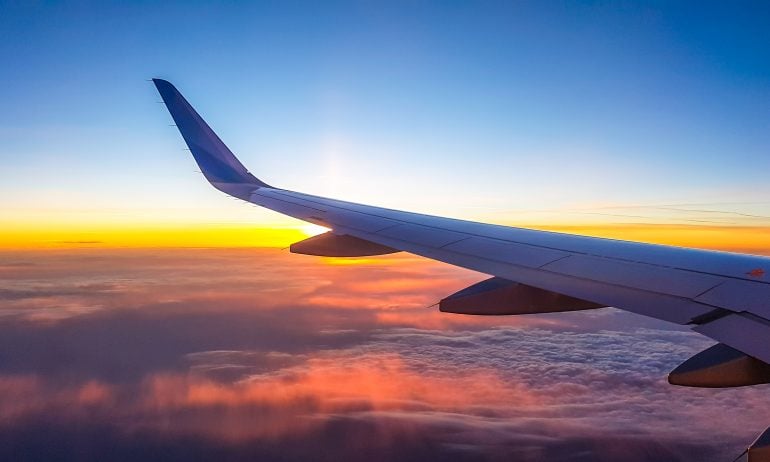 Many or all of the products featured here are from our partners who compensate us. This may influence which products we write about and where and how the product appears on a page. However, this does not influence our evaluations. Our opinions are our own. Here is a list of our partners and here's how we make money.
Rewards credit cards can be one of the best ways to rack up the points and miles you need to cover the cost of some (or all) of your next vacation.
That said, it's perfectly normal to feel like you've gone months with a rewards balance worth only a couple bucks. You're not the only one who checks their account balance and wonders when they'll ever meaningfully accrue enough points to book a trip.
But it doesn't have to be that way. It's entirely possible to earn tens of thousands of points per year — without also spending thousands of dollars on your credit card. It just takes some work to.
So how do you earn points faster? How do you earn more miles on your credit card? Here are six straightforward tips for earning more miles, points or cash back:
Most credit cards offer some sort of , which is an influx of points, miles or cash in exchange for spending a certain amount of money within a specific period of time. And sign-up bonuses typically amount to a hefty enough chunk that they will likely make a big dent in the usual cost of your next vacation. You'd be hard-pressed to find any other way to earn that many miles and points that quickly.
For example, here's the sign-up bonus on : .
And air travelers might be interested in the sign-up bonus on the :
But while sign-up bonuses can often be worth hundreds of dollars (and sometimes more than a thousand), never spend more than you otherwise intended, and never go into debt, just to earn the bonus. If you need to spend $3,000 in three months, but you only have the means to charge and pay off $500 per month, the sign-up bonus will be at least partially negated by finance charges. Avoid carrying credit card debt unless absolutely necessary.
Here are some strategies to help ensure you earn the bonus:
If your usual monthly spend is $1,000, but you need to spend $4,000 in three months, time your application around periods where you expect to spend more than usual, such as a month where you anticipate buying that new laptop in addition to your usual purchases or perhaps around the holidays for gift buying.
Set a calendar reminder or smartphone alert a few weeks before the minimum spend deadline. When the time comes, confirm whether you're on track to hit the bonus. While it's generally not a good idea to spend more than you intended to hit the sign-up bonus, perhaps you make a monthly Costco run a little earlier than usual to cross that final hump.
While the sign-up bonus is often the best way to earn a giant trove of points in one fell swoop, it's often not the only way.
Some credit cards offer additional bonuses for adding an . If you're comfortable adding someone an authorized user, such as a partner or a trustworthy, college-age child, this can earn extra points. Just be cautious about adding authorized users because while that person will be able to use the credit account' they're not legally obligated to make payments. You're responsible for charges they make.
Some cards offer thousands of bonus points if friends are approved for credit cards using your referral link. Browse your contacts for friends or family you can convince to apply.
Some cards periodically offer bonus points to encourage ongoing spending. You might see a promotion like, "Earn an extra 10,000 points for every $1,000 spent between now and the end of the year." Assuming you don't get a better earnings rate on another credit card, these offers can be lucrative.
Other cards offer perks that aren't points for hitting spending thresholds — and often these perks can even be more valuable than points. For example, offers a at any Category 1–4 Hyatt hotel or resort if you spend $15,000 during your cardmember anniversary year. A free night can be worth a couple hundred dollars, even at low end properties.
While we generally don't recommend using points and miles to buy stuff (they're almost always more valuable when redeemed for travel), we do recommend using shopping portals for online shopping you were intending to do anyway, as they can earn you extra points and miles toward your next trip. Many loyalty programs — especially frequent flyer programs — have , sometimes referred to as "virtual malls."
A number of major brands appear in shopping portals, like Apple, The Disney Store, GNC, Kohl's, Gap and Nike. Here's how it works: You still shop as usual through the merchant's website. But before you do that, you'll need to take one extra step of navigating to their online shop through a link affiliated with your frequent flyer account. When you do that, a cookie is put in your browser to track your shopping activity, in turn crediting you with miles correlated to your purchase.
You can even double-dip on rewards. Charge your purchase to a credit card that earns travel rewards to earn those points and miles too.
Whether it's rotating categories or temporary bonuses, pay attention to when it's time to use a certain credit card or to activate bonuses.
Some credit cards like the offer bonus rewards in categories that rotate every few months. A sticky note on your card with a phrase like, "restaurants and PayPal, July through September" can help you track which card to use and when.
Especially since COVID-19 caused many to question whether their , banks are trying to entice customers with limited-time rewards. For example, offers $30 per month in statement credits on from Jan. 1 through June 30, 2021. Again, the sticky note method or a calendar reminder can help you remember to maximize those benefits. Terms apply.
Whenever possible, use your credit card to rack up rewards. Check your automated payments and make sure your Wi-Fi bill and Netflix subscription is linked to your credit card rather than something like a debit card that doesn't earn points.
And often, you don't even need to carry around the physical credit cards. Set up your smart device to make using apps such as Apple Pay or Google Pay. Even if you're out on a run and don't have your wallet, you could still pop into a convenience store that accepts mobile payments to grab a Gatorade simply by paying with your smartphone or Apple Watch.
Just beware: some expenses, like rent, may trigger a fee if paid with a credit card. In those instances, it's generally better to forego the rewards, as the fee is probably higher than the value of the points you would earn.
Some credit cards work better together. family with the Chase Sapphire family is one of the most efficient ways to earn maximum rewards for spending (thanks to the Freedom half), which can then be used to redeem for travel at one of the highest rates (thanks to the Sapphire half).
For example, the earns 1.5% back on general spending, which is higher than the 1 point you'd earn from charging the same purchase to the . But by holding the , you can use what you earned on the to book travel in the Chase Ultimate RewardsⓇ portal, where points are worth 50% more when redeemed for travel.
You don't need to be a magical wizard just to conjure up enough points to fund your next vacation. You can earn a huge windfall of points through sign-up bonuses, while optimizing bonus spending categories and online shopping portals can help you slowly accrue points for purchases you're making anyway.
One final note: Never spend more than you otherwise would just to earn credit card rewards. The points are nice, but it's generally not worth dipping into your savings account or paying interest on a bill you can't pay in full to earn points that'll cover the cost of a hotel room you could have just paid for in cash.
You want a travel credit card that prioritizes what's important to you. Here are our picks for the , including those best for: