How the 2022 Delta Medallion Status Accelerator Works
More changes from Delta in 2021 make it even easier to earn elite status for 2022. Here are some of the new boosts.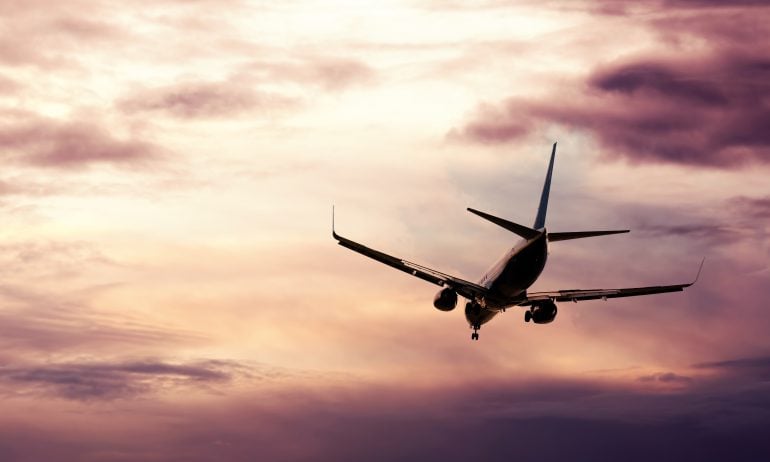 Many or all of the products featured here are from our partners who compensate us. This may influence which products we write about and where and how the product appears on a page. However, this does not influence our evaluations. Our opinions are our own. Here is a list of our partners and here's how we make money.
Change is in the air as Delta has recently announced a slew of new options to its onboard service, unveiled new travel tools and confirmed that it would stop blocking middle seats as of May 1. However, Delta elites are likely most interested in Delta's new Medallion elite status initiatives. And, there's a lot to like.
For flights between April 1 and Dec. 31, 2021, Delta is offering up to 75% bonus Medallion elite status credits for Delta flights. Also, for the first time, Delta flyers can earn toward Medallion elite status when flying on award flights. Finally, Delta flyers can still earn 25% more Medallion Qualifying Miles (MQMs) through credit card status boosts through the end of 2021.
Here's what you need to know about Delta's new Medallion status accelerators and how to earn Delta elite status for 2022.
Bonus Medallion elite status earnings on Delta flights in 2021
From April 1 to Dec. 31, 2021, Delta flyers will earn bonus Medallion earnings on Delta flights. The bonus earning rate depends on which cabin you purchase:
50% bonus for basic economy and main cabin.

75% bonus for Delta One, Delta Premium Select, first class and Delta Comfort+ — including post-purchase upgrades using cash or miles.
This bonus applies to all three types of Medallion elite earnings: Medallion Qualification Miles (MQMs), Medallion Qualification Segments (MQSs) and Medallion Qualification Dollars (MQDs).
There's no need to register for this status accelerator. Delta will automatically apply the bonus earnings. However, don't worry if you don't see these bonuses showing up in your SkyMiles account at first. For flights from April 1 to May 15, Delta warns that the bonus MQMs, MQSs and MQDs will be retroactively credited to your account on May 31, 2021.
However, this Delta status accelerator doesn't apply to:
Travel on partner airlines.

Exception fares (except Delta Vacations packages).

Upgrades purchased at check-in or at the gate.

Purchases/mileage redemptions of non-air products or fees.
Delta status accelerator example
To show how its status accelerator works, Delta shares the example of a traveler who spent $312 on a one-way Delta Comfort+ ticket from Atlanta to New York-LGA — which is a 730-mile flight. After subtracting $12 of taxes and fees from the flight cost, their eligible spending is $300.
Normally, they would earn 300 MQDs, 730 MQMs and 1 MQS. Since they are flying in Comfort+, they're eligible for the higher 75% status accelerator rate. So, they will earn a total of:
525 MQDs (300 MQDs plus a 75% bonus).

1,278 MQMs (730 MQMs plus a 75% bonus).

1.75 MQSs (1 MQS plus a 75% bonus).
Earn elite status credits on Delta award flights
For the first time, flyers can earn elite status credits on Delta award flights between April 1 and Dec. 31, 2021. To qualify, flights must be both marketed and operated by Delta. Put another way, your boarding pass needs to show a Delta flight number and the side of the plane needs to say Delta.
The status accelerator will be the same as on cash flights: 50% bonus for main cabin and 75% for premium cabin. However, as award flights don't currently qualify for any Medallion status earnings, it isn't clear at first how you'd apply these status accelerator bonuses. So, Delta is introducing new base earning rates for award tickets.
Base Medallion earning rates for award tickets
Delta award flights will earn MQMs based on the distance of the flight and cabin booked:
Basic economy, main cabin and Delta Comfort+: 100% of distance flown.

First class, Delta Premium Select and Delta One: 150% of distance flown.
MQDs on award tickets are calculated by dividing the mileage redeemed by 100. You won't earn any MQDs on taxes and fees paid. Award travelers will earn 1 MQS per segment flown.
Mind you, these are the base MQM and MQD earning rates. You'll earn a 50-75% bonus in addition to these base earning rates through the Delta Medallion status accelerator.
Delta award flight status accelerator example
Delta shares the example of a traveler booking a round-trip economy award from Atlanta to Rome for 75,000 miles plus $76 in taxes and fees. For simplicity, Delta is rounding the distance flown to 10,000 miles. That means their base Medallion earnings on this award trip are:
10,000 MQMs (10,000 miles flown at 100%).

750 MQDs (75,000 SkyMiles redeemed ÷ 100).

2 MQSs (2 segments flown x 1 each).
Next, you apply the status accelerator to these earnings. Since they are flying in main cabin, they get a 50% bonus on each of these aspects:
Now, say they were to purchase an upgrade to Comfort+ for an additional 20,000 SkyMiles. The base earnings now become 10,000 MQMs, 950 MQDs and 2 MQSs. As Comfort+ is eligible for a 75% status accelerator, the Medallion earnings come to:
17,500 MQMs (10,000 miles at 100%, plus 75% bonus).

1,663 MQDs (95,000 SkyMiles redeemed ÷ 100, plus 75% bonus).

3.5 MQSs (2 segments flown x 1 each, plus 75% bonus).
2021 Medallion status boost through credit card spending
In addition to the elite status initiatives rolled out, Delta is still offering a 25% bonus on MQMs earned through spending on certain co-branded credit cards. This isn't new, but it's an important part of earning Delta elite status in 2021. So, let's do a quick review.
In 2021, cardmembers will earn 12,500 MQMs after spending $25,000. You can earn this status boost up to twice for a total of 25,000 MQMs. This boost is available on the:
Meanwhile, Reserve cardmembers will earn 18,750 MQMs by spending $30,000. Cardmembers can earn this bonus up to four times for a total of 75,000 MQMs. This version of the Delta status boost is available on the:
If you're planning to spend a lot on Delta credit cards, remember that Delta still offers SkyMiles members the ability to spend toward an MQD waiver. Delta American Express cardmembers can spend $25,000 to earn an MQD waiver for Platinum, Gold or Silver Medallion elite status. Or, spend $250,000 to earn an MQD waiver for top-tier Diamond Medallion Status. This waiver makes it easier to achieve elite status. Terms apply.
Delta is making earning Medallion elite status easier than ever in 2021 through an elite status accelerator, elite earnings on award flights and expanded status boost on credit card spending.
Now's a great time to review your potential Delta elite status earnings for 2021, and depending on your goals this year, it might be worth switching spending to a Delta credit card to earn an MQD spending waiver and/or boost your MQM earnings through spending.
---
How to Maximize Your Rewards
Get more smart money moves – straight to your inbox
Sign up and we'll send you Nerdy articles about the money topics that matter most to you along with other ways to help you get more from your money.