How to Get the Most from the IHG Rewards Club Premier Credit Card
Savvy cardholders will find opportunities to redeem their points for award nights at high-end hotels.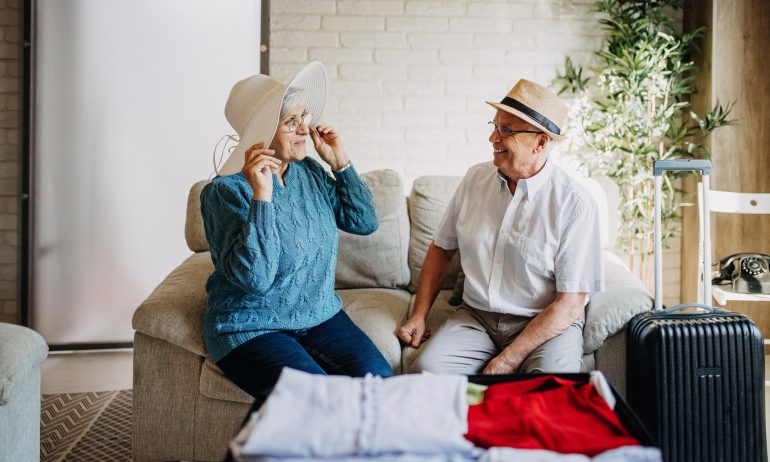 Many or all of the products featured here are from our partners who compensate us. This may influence which products we write about and where and how the product appears on a page. However, this does not influence our evaluations. Our opinions are our own. Here is a list of our partners and here's how we make money.
Whether you're a casual vacationer or a busy business traveler, the is one of the out there. Cardholders receive automatic IHG Platinum Elite status, a free night each cardholder anniversary and — perhaps our favorite perk as you'll see below — a fourth night free on reward stays. All those goodies far outweigh the card's tame, annual fee. But to maximize its value, it's important you know how to get the most from the .
Whether you're considering getting this card yourself, or are already a cardholder and want to maximize the value from your card, here's what you need to know about getting full value out of what's easily one of the best hotel credit cards under $100 you'll find.
Thanks to a big sign-up bonus, generous rewards and automatic elite status, this card is a winner for those who regularly stay at IHG hotels, which includes brands like the Holiday Inn, InterContinental, Crowne Plaza, Kimpton, EVEN Hotels and Indigo Hotels. The annual fee usually pays for itself based on the card's premier benefit, the free reward night.
By holding the card, you'll earn 25 total points per $1 spent when you stay at an IHG hotel. Here's how that breaks down:
After NerdWallet assessed the card's rates, fees, rewards and other features, we gave it a 5 out of 5 star rating. Even though its points are worth less than other hotel cards, the other perks more than make up for any potential lost value. If you'd like more details on how this hotel credit card stacks against others in its league, read our .
Among the card's best benefits:
Even if you only hold the card to use the free night certificate at a hotel that otherwise costs, say, $150 per night, you're still getting value out of it. But why not shoot for the moon? When used prudently, you can easily get hundreds of dollars worth of value out of a card that has just an annual fee.
Each cardmember anniversary, you'll receive a certificate valid for a free night at a property costing 40,000 points or less. Since IHG Rewards points at each, then you're potentially getting $320 worth of value if you book a room that otherwise costs 40,000 points.
IHG uses dynamic award pricing (as opposed to an award chart, where room rates are predetermined), meaning a room might be more than 40,000 on a busy day (think, Hawaii in the winter), but could drop far lower during the offseason (we're looking at you, Minnesota in the winter).
For example, the InterContinental Danang has been spotted for 70,000 points each night, making it out of reach for free night certificate redemption. But given the dynamic award pricing, you can still stay there, as long as it drops below that 40,000-point threshold.
One bummer: The free night isn't available in the first year of card membership. For what it's worth, IHG makes up for that by offering a nice welcome bonus: . Theoretically, that should be able to get you far more than just one free night.
Another annoying note on those free night certificates:  if you're planning a stay of two nights or more, you'll need to book your free anniversary night separately from your paid/points redemption night. That means creating two different reservations for stays, despite them being on consecutive nights. While you can (and should) leave a note in the comments section to link the two bookings, it's one more step to take — and there is some minor risk that you might have to change rooms mid-stay.
Potentially more lucrative than that free night certificate is a benefit where cardholders can get their fourth night free on award stays.
Here's how it works: If you book a stay of four or more nights with IHG Rewards points, IHG will automatically set the cost of the fourth night to zero points.
Here's why this benefit is such a sweet deal:
No point limit: While the free night certificate is good only at properties costing 40,000 points or less, this benefit has no such restrictions. Say you're staying at a 60,000-point hotel. You'll have to hand over 180,000 points for the first three nights, but you'll get that fourth, 60,000-point night free (which, based on NerdWallet's valuations, is worth more than $500).
No limits on how often you can use this perk: If you're staying somewhere eight or more nights, you'll get both the fourth night and the eighth night free. There's no need to break the stay into two four-night stays.
Some other credit cards, like the , have similar fourth-night-free benefits. With the the , however, that benefit applies only to cash hotel bookings made through ThankYou.com. Plus, it limits how often you can use them — only up to two times per calendar year.
This card's benefit is uncapped, and we have put that to the test. We've saved 185,000 IHG Rewards points across 11 fourth-night-free stays. Based on NerdWallet's valuation, that's a savings of approximately $1,665 worth of points in 2019 from just this one benefit.
You'll earn Platinum Elite status just for holding the card.
Platinum Elite sits in the middle tier of IHG . To earn it under usual circumstances, you'll have to stay 40 qualifying nights in an IHG hotel or earn 40,000 elite qualifying points. For most people, holding the IHG Rewards Club Premier Credit Card should prove to be a far easier route toward earning status.
Benefits of IHG Platinum Elite status include:
At many IHG hotels, the room upgrade might not be too fancy. After all, the Holiday Inn Express along the highway probably isn't going to have a nice suite. However, you might be surprised by the upgrades you get, especially at international hotels.
But you can also end up getting upgraded to the corner room on the top floor or a room featuring great views of the city. We've also seen upgrades to multi-room suites with a balcony. All of these upgrades were thanks to the elite status.
Likewise, the "welcome amenity" tends to be a choice of bonus points or a snack at many properties. However, other properties provide drink vouchers for cocktails at the hotel bar, a fruit plate in your room or a unique amenity specific to the property.
The earns 10 points per $1 spent at most hotel properties. Based on NerdWallet valuations, that's a return of 8% on your spending. No other credit card comes close to providing that type of return on IHG purchases.
But the rewards on hotel stays don't stop there. All spending on the credit card at IHG will earn a 50% bonus on top of your normal rate, for a total of 15x points from IHG Rewards. Non-elite IHG Rewards members earn just 10 points per dollar on stays at most IHG properties, even without using an IHG-branded credit card.
When you add the 10x points earnings from charging your stay to your, you'll earn a total of 25x points on stays at most IHG properties.
The is far from the only credit card that . But, if you're signing up for — or renewing — Global Entry or TSA Precheck, this one benefit can save you up to $100.
Just use the card to pay the $100 Global Entry application fee or the $85 Precheck application fee and you'll receive a statement credit within 24 hours of the fee being posted to your account.
If you already have Global Entry or Precheck, gift it to a friend or family member who hasn't yet applied. You'll just have to use your card to pay their application fee, and you'll receive that same statement credit.
Keep in mind that you'll only get this statement credit once every four years.
Plenty of — and we'd expect no less from a hotel credit card that has so many international properties.
If you're on a trip overseas, you don't have to decide between earning 10x points and avoiding foreign transaction fees when paying for your hotel stay. With this card, you can get both.
If you're truly annual fee-averse, consider this card's annual-fee-free sibling, the . It still earns bonus points on IHG hotel stays, has no foreign transaction fees, and includes some of our favorite money-saving benefits, like your fourth night free on reward stays.
But the card lacks elite status and that free night certificate.
If you know you'll stay in an IHG property at least one night a year (and that property costs 40,000 points or fewer), then it's probably better to get the annual fee version, assuming that room night costs at least had you paid in cash.
But if you don't like the idea of paying an annual fee for a credit card or you're not certain you'll stay at an IHG every year, then the is a safer bet, while still letting you get some IHG benefits.
The is packed with plenty of valuable benefits for just an annual fee. From a free night certificate and a fourth night free on award stays to mid-tier elite status, the benefits on this card are superb. Even if you're not a jet-setter or road warrior and consider yourself more of a casual vacationer, it's not hard to get value that far exceeds the card's annual fee.
The information related to has been collected by NerdWallet and has not been reviewed or provided by the issuer or provider of this product or service.
You want a travel credit card that prioritizes what's important to you. Here are our picks for the , including those best for: