How to Get a United Airlines Refund
There are refundable and nonrefundable options in every United fare class except basic economy.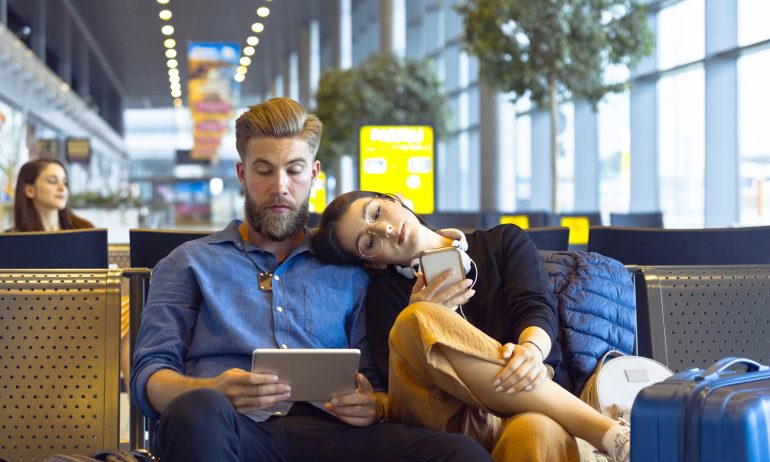 Many or all of the products featured here are from our partners who compensate us. This influences which products we write about and where and how the product appears on a page. However, this does not influence our evaluations. Our opinions are our own. Here is a list of our partners and here's how we make money.
So you had to cancel your United Airlines flight, and it's time for the next step — getting a refund. The United Airlines refund policy varies depending on the airfare you booked.
But even if you're not entitled to a full refund, you might be able to get a future flight credit, so you can apply that money to another flight on United. Just know that travel credits typically expire one year after the date they were issued.
If you are entitled to a refund, United has a simple online refund request form. Here's how to know whether you're entitled to a refund on United, and how to actually get it.
Get up to 80,000 miles with our favorite United cards
Check out our nerdy picks for the best United credit cards and find the right card for you.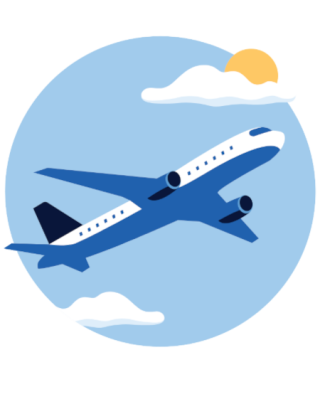 United Airlines refund policy
Are United flights refundable? In some circumstances, yes. Your ability to get a refund with United hinges on a few factors, including when you choose to cancel it, the airfare type you purchased and whether United chose to cancel your flight or you chose to cancel it.
If you decide to cancel your United flight within 24 hours of booking
All United tickets — even the lowest-cost, basic economy seats — can be canceled for a full cash refund if your ticket was purchased within 24 hours and the purchase is at least a week before departure.
That's helpful if you spot an airfare deal. With that kind of power, you might impulsively book, then take the day to mull over whether you'll actually go through with the trip. Just make that cancellation before the 24 hour mark if you opt not to.
If you purchased a United basic economy ticket
Outside of the 24 hour cancellation window, United basic economy airfares are not entitled to either a refund or a future flight credit.
If your airfare is eligible for an upgrade, head to the "Trip details" page on United's website or navigate to "Reservation details" in the United mobile app. From there, you'll be able to upgrade your basic economy airfare to a standard economy fare — though you'll owe United money to do so, and the fee varies per flight.
Do your own calculations based on your initial airfare cost to determine if the cost to upgrade is worth retaining the value of the initial basic economy ticket.
If you opt to convert your basic economy to a standard economy fare, you'll be eligible to cancel your flight and receive future flight credits. This is a wise move if you know you'll fly United in the future and the cost to upgrade is less than the value of the original ticket. You'll still have sunk some money by booking the basic economy fare at the beginning, but you'll at least be able to recoup some in the form of United travel funds.
If you purchased most other United airfares
With most other airfares, you won't be able to cancel your United flight for a cash refund, but you can get a future flight credit.
In 2020, United permanently dropped its change fees for most economy and premium cabin tickets for certain routes including:
Flights between the U.S. and Mexico or the Caribbean.

International travel originating in the U.S.
You don't have to commit to a new flight to change your original one to another immediately either. If you cancel your flight and don't choose a new one right away, you'll get a flight credit that you can use up to one year from your original ticket issue date.
If you do select a different flight immediately upon canceling the initial one, you will owe the fare difference if the new flight is more expensive. Happily, you'll typically receive the difference in the form of a future flight credit if your new flight costs less.
If you purchased a refundable United airfare
When there's a chance you'll cancel your flight and you want the cash back rather than a future flight credit, you have another option: United sells fully refundable versions of its economy fares for an additional fee.
The cost of fully refundable economy fares vary by flight, and — though they tend to run about $30 more each way than the standard economy fares — they're sometimes more (or less) than that.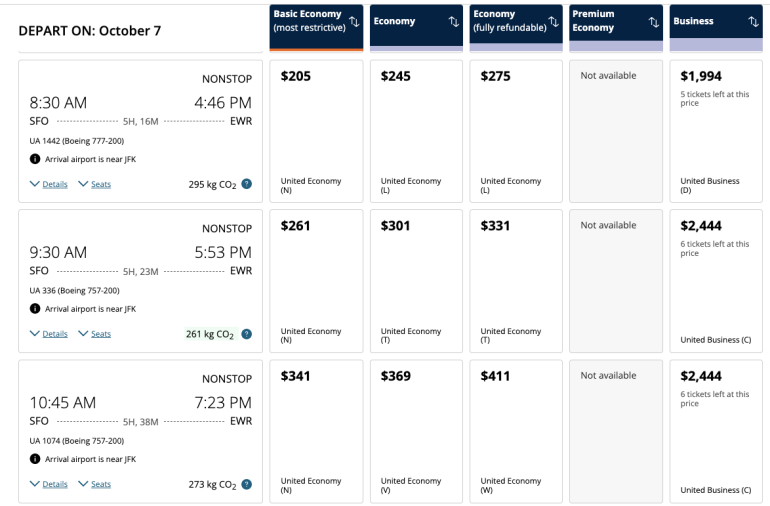 Given that United future flight credits must be used within a year, paying the extra $30 or so for a fully refundable airfare might be worth it if you're not confident you'll travel with United anytime soon.
What does "fully refundable" mean on United Airlines? This means that the ticket purchased is entitled to a cash refund after canceling the flight. You can buy a refundable ticket in almost any fare class except N, which is always basic economy.
If you want a refund because United chose to cancel your flight
If United Airlines cancels your flight, it doesn't matter which airfare you bought. You're entitled to a full refund.
According to the U.S. Department of Transportation, travelers are entitled to a full refund if the airline calls off your flight, regardless of the reason, and you choose not to travel on another flight paid for by United. Airlines are required to make refunds promptly within seven business days for purchases by credit card, or within 20 days if paid by cash or check.
Other special circumstances
There are a few situations where you might still be able to get a refund from United, even if you booked a basic economy airfare (or you have another airfare but you'd prefer cash back over flight credits).
United refunds tickets and any associated change fees in certain cases that are determined based on the individual situation. This can include death of the traveler or a family member, getting called to jury duty and some types of illnesses.
You'll need to provide documentation, such as a death certificate, copy of the jury summons or a letter (on letterhead) from a licensed physician confirming that travel was not recommended within the validity of the ticket (one year of ticket's issued date) due to illness.
How to claim a United refund or flight credits
If you're eligible for a refund, the easiest way to claim it is via the United refunds webpage. Be prepared to enter your confirmation or ticket number, plus your name.
Credit card refunds will be processed within seven business days of you filling out that form, and all other refunds will be processed within 20 business days. The value will be returned back to your original form of payment.
Using United travel credits
To view any account credits, visit the United travel credits webpage. Again, you'll have to enter the original flight's confirmation number and your name to access that information. You can also contact United's reservations phone number at 1-800-864-8331 for help finding it.
When booking a flight using those credits, you must be logged in to your United MileagePlus account that's affiliated with the credits. From there, shop for flights as you normally would, but select "Travel Credits" as a payment option.
In most cases, these credits are non-transferrable and therefore must be used by the same traveler they were issued to. The credits can be used to buy tickets on United, United Express and partner-operated flights purchased directly through United.
What if United Airlines won't refund you?
If your ticket isn't eligible for a refund — say, you purchased a basic economy airfare — then there might be another route for you to get your money back: Travel insurance.
Travel insurance is usually purchased from separate travel insurance companies, or sometimes through your travel agent. And while cost and coverage can vary by provider, it typically amounts to between 5% and 10% of your total trip cost according to insurance comparison site Squaremouth. Sometimes you don't even need to pay for trip insurance, as many credit cards offer travel insurance as a built-in benefit to customers who pay for their trip on that card. See the best travel rewards cards that provide travel insurance here.
Of course, not even trip insurance is a surefire guarantee of a refund. Unless you've purchased a Cancel For Any Reason policy, which is usually more expensive, you're only entitled to a refund if you cancel for a covered reason, which can vary by insurer. Typically, covered reasons include situations like severe weather or illness, injury or death — largely similar to the reasons why United might grant you a refund as well. And just as United demands proof of your reason to cancel, travel insurance companies typically require that proof too.
How to know if you purchased refundable United Airlines tickets or not
You can confirm the type of ticket you purchased by:
Viewing fine print on your original booking confirmation email.

Calling United Airlines Reservations.

Logging into your United MileagePlus account to see your booking details.
Are United flights refundable? Yes, in certain circumstances
Depending on the type of airfare you booked, United refund requests can work out in your favor.
There are refundable and nonrefundable fares in every class except basic economy (first, Polaris, business, premium economy, Premium Plus, Economy Plus, etc). Consider booking nonrefundable United Airlines flights only if you have high confidence in your trip and won't need the cash equivalent on hand.
---
How to maximize your rewards
Get more smart money moves – straight to your inbox
Sign up and we'll send you Nerdy articles about the money topics that matter most to you along with other ways to help you get more from your money.