Can You Justify an Annual Credit Card Fee?
Most annual fee travel cards more than pay for themselves. Just be sure to take advantage of the offered perks.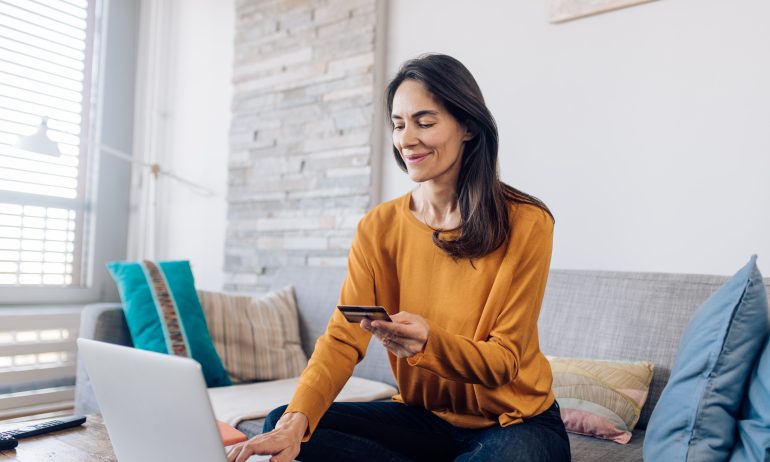 Many or all of the products featured here are from our partners who compensate us. This may influence which products we write about and where and how the product appears on a page. However, this does not influence our evaluations. Our opinions are our own. Here is a list of our partners and here's how we make money.
If you're seeking even a few travel upgrades, you're more than likely going to need a travel credit card. While it's true that there are plenty of decent no-annual-fee travel credit cards out there, paying for an annual fee can sometimes pay dividends when you calculate the eye-popping value that some travel credit cards deliver. The most premium travel credit cards come with annual fees north of $500, but satisfy cardholders because of perks like upgrades to an airline's premium class, access to exclusive airport lounges or automatic hotel elite status.
But what about the travelers who don't necessarily need a $0 annual fee credit card, but don't want to pay exceptional amounts of money out-of-pocket to cover an annual fee, either?
Here's how to justify a mid-tier or higher annual fee on a travel credit card, even if you're on a tight budget.
The problem with travel credit cards with annual fees
For better or for worse, premium travel credit cards have a lot in common with coupon books. They promise tantalizing savings, but can be burdensome to track. They offer increasing value with increased use, but may incite more spending than intended. They sucker you into only using certain brands that accept your rewards, even if another airline's route is more convenient or another hotel is cheaper.
If that's enough to spike your anxiety, then a credit card with an annual fee likely isn't for you — and that's OK. After all, the easiest annual fee to justify is $0.
But once you've experienced the outsized value of a no-cost travel credit card, you might be ready to upgrade to something with a few more perks — and a higher cost.
The average cost of a travel credit card in 2019 was $93.17 according to a study by U.S. News and World Report. Use that figure as a benchmark when analyzing the space in your budget for this expense.
Times you can justify an annual credit card fee
Here's how to think about the upfront cost versus value of perks when you're ready for a travel credit card that costs money. With a fee, you can generally anticipate bigger rewards, upgrade opportunities and other benefits that improve the comforts or convenience of your travels.
1. The card's perks have a clear, fixed value and are something you'd otherwise pay for
Many travel credit cards have benefits that — if you use them — easily offset the annual fee. Once you've earned back the value of the annual fee, then all of a card's additional benefits (like rewards earnings or other perks) can sometimes mean you actually come out ahead.
Some cards earn statement credits, where you get money automatically back in your account for purchases from certain airlines or hotel brands or in certain spending categories. Other credit card perks aren't quite as effortless to use but can still have a fairly straightforward value.
TSA PreCheck or Global Entry: TSA PreCheck or Global Entry membership is practically imperative for frequent flyers, allowing you to speed through airport security without taking off your shoes or removing your laptop. The application fee is $78 for PreCheck and $100 for Global Entry. But rather than pay for it out-of-pocket, some cards offer TSA PreCheck or Global Entry credits.

Free checked bags: Many airline cards offer free checked bags often for your entire group (up to a certain amount, usually six). If you and five buddies each check a bag that might normally cost $30, then that's $360 in savings for a round-trip flight, which could alone justify the annual fee.
Add up how much you might spend on these things without a costly travel credit card. If those costs outweigh the annual fee, then that's pretty easy to talk yourself into applying.
Plans change. Grandma may have lived down the street from a Marriott, but maybe she moved and you're suckered into a bunch of Bonvoy points that you're now less likely to use. Perhaps you check bags and anticipated one round-trip flight each month for work, thus you expected annual savings of $720 on bag fees alone — only to lose your job.
If you're nervous about the reliability of a branded credit card in the medium or long run, consider a more generic travel credit card, like the Chase Sapphire Preferred® Card. This card's points can be spent at several brands instead of just a few.
2. The spending rewards are high and the card's bonus categories align with your general spending habits
Another time that you can justify an annual fee is if the card gives a kickback of 1% or more for purchases, such as streaming services or rideshare services, that you already often make. Especially as the pandemic shifted spending habits, consider where your money is going, and how much you're earning back on your current cards.
For instance, if you spend a lot of money regularly at a grocery store, then a card like the Blue Cash Preferred® Card from American Express could be worthwhile. It gets 6% cash back on purchases made at U.S. supermarkets on up to $6,000 per calendar year. The card has an annual fee of $0 intro annual fee for the first year, then $95. Terms apply.
Before adding a new, category-specific credit card to your wallet, weigh the opportunity cost (the amount of money you lose by using one card versus another) of applying for a card with an annual fee versus using one with lesser rewards, albeit no annual fee. Some quick math can help you determine if your grocery bill getting 2% cash back with a no-annual-fee card is a better deal than getting 6% cash back with a card that has a $0 intro annual fee for the first year, then $95. annual fee.
3. There is a sign-up bonus you just can't pass up
Sign-up bonuses can be a useful way to earn a windfall of points if you're able to hit the minimum spending requirements. A good sign-up bonus could translate into a free round-trip flight or several night stay at your preferred hotel.
Generally speaking, the higher the annual fee, the higher the welcome bonus should be. Some of these sign-up bonuses can be worth upward of a thousand dollars in value, which can make adding a specific card to your wallet a compelling option (even if it will cost you $50 or more upfront).
Any newcomer welcome bonus is a one-time deal. Next year, you'll owe an annual fee, but won't have a sign-up bonus to help justify it this time around.
What's more, if you're not likely to meet the spending threshold, the minimum spend might cause more stress on your finances than the value of even a large sum of travel points and miles. So take a look at your budget and make the right call for you.
It might be tempting to cancel your card after earning a welcome bonus. A word of caution: Closing accounts mean you'll lose that credit history, which could potentially have a negative impact on your credit scores.
Some issuers may let you downgrade to a no-annual credit card, but it's not guaranteed.
Some high-rollers plunk down their plastic (or metal) like it's a status symbol. But even the most frugal among us can benefit from travel credit cards that charge annual fees. Travelers who salivate over free food or who spend money on expenses like checked bag fees can often circumvent costs by charging them to the right credit card.
If you balk at credit card annual fees, there are plenty of good ones that don't have them. But if you're open to annual fees and you're enthusiastic about starting to use travel rewards as a tool for lessening travel costs, then justifying two (and for some, three) figures in annual fees isn't actually as ludicrous as you might think.
---
How to maximize your rewards
Get more smart money moves – straight to your inbox
Sign up and we'll send you Nerdy articles about the money topics that matter most to you along with other ways to help you get more from your money.