Is It Worth Earning Hotel Elite Status From a Credit Card?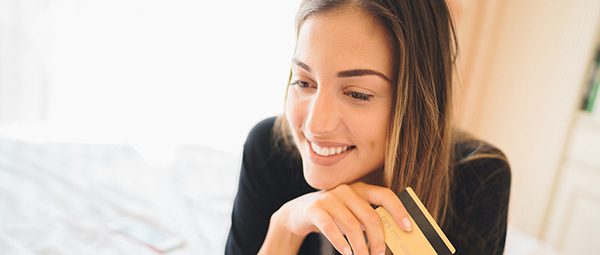 Many or all of the products featured here are from our partners who compensate us. This may influence which products we write about and where and how the product appears on a page. However, this does not influence our evaluations. Our opinions are our own. Here is a list of our partners and here's how we make money.
Of the many benefits offered by hotel credit cards, elite status is one of the most compelling. Yet it might also be one of the most misunderstood and overrated.
The advantage is obvious: Instead of spending hundreds of dollars on hotel stays to earn elite status, you can sign up for a credit card that grants it automatically. However, the less obvious drawbacks might mean that the annual fees of these cards don't offset the value you're really getting.
Ultimately, deciding whether elite status is worth the annual fee for you depends on how much you travel and how much you value the perks elite status offers. Here, we'll explain how to earn status through a credit card, as well as the pros and cons of doing so.
Which cards offer elite status?
Here are cards that offer status, along with their annual fees, the elite status they offer and how this status tier ranks within the specific program. For example, Marriott Bonvoy offers five real tiers of status (excluding the basic "member" level), and Gold is the second-lowest tier — so this status is labeled as "two (of five)."
| | | | |
| --- | --- | --- | --- |
| | | | |
| | | | |
| | | | |
| | | Best Western Rewards Platinum | |
| | | | |
| | | | |
| | | | |
| | | World of Hyatt Discoverist | |
| | | | |
| | | | |
| | | | |
| | | | |
| | | | |
Does it make sense for you?
Instantly earning "Gold" or "Platinum" status without booking a single night may sound compelling, but don't let those glittery precious metals fool you.
For one thing, hotel elite status generally isn't as valuable as airline status. Sure, you might get upgraded from a "King Room" to a "King Deluxe Room," but the relative difference is usually much less stark than an upgrade to first class from economy.
For another, hotel elite status only provides value in proportion to how much you use it. So if you're an infrequent traveler who wouldn't earn status normally, you'll only really reap the benefits of status a few times a year.
To help make your decision, here are some pros and cons of card-earned elite status.
Some people (like us) actually enjoy the game of tracking elite status progress, and finding shortcuts and tricks to getting there quickly. If that doesn't sound like you, earning status through a card offers one big perk: It couldn't be easier.
Simply sign up for the card, connect it to your existing hotel membership account and your status will be automatically applied. No status challenges, matches or other reward nerdery required.
Con: Low-tier hotel status doesn't offer much
Most of the lowest-level hotel elite status tiers offer a laundry list of features like "no blackout dates" and "exclusive rates." But these benefits, when inspected closely, are little more than hand-waves.
Take Marriott Bonvoy Silver status, which lists 11 benefits including the two above — none of which are very valuable. The points bonus is a mere 10%, which means you'd earn 1100 points instead of 1,000 points on a $100 stay at most properties — hardly thrilling. And perks like "Cash + Points" and "Mobile Check-In" are offered to anyone with a Bonvoy membership, so they aren't really elite benefits at all.
Don't be lured by shiny metals. Research the benefits of card-earned elite status before signing up.
Pro: You don't have to be loyal
One of the biggest annoyances with earning elite status the old-fashioned way is being limited to one hotel brand for all your travel.
For example, say you're trying to earn IHG status and are visiting Cabo San Lucas in Mexico. Even though Cabo is a popular vacation destination, IHG only has two properties there: a Holiday Inn Express and a Holiday Inn Resort. Instead of choosing from among the many amazing hotels in the area, you're stuck with either choosing between these two or not earning elite-qualifying nights at all.
Card-earned elite status doesn't carry this limitation. You might prefer to stay at an IHG property if you have the IHG® Rewards Premier Credit Card since you'll receive some Platinum benefits — but you're not bound to those properties in order to earn status for the following year. You already have it from your card.
Con: It might not be worth the annual fee
The basic question to ask yourself is whether the elite benefits you'll receive combined with the other perks of your hotel card will offset the annual fee.
The phrase "elite status" may bring to mind a globetrotting professional getting upgraded to fabulous penthouse suites. So earning status without doing all that globetrotting might seem like an ideal shortcut.
However, there's elite status and then there's elite status. No cards offer the highest tiers of status for any program, which is where the truly "elite" perks kick in. Instead, these lower tiers offer modest perks, such as a few extra points and a bottle of water at check-in.
For semi-frequent travelers who get enough value from these perks to offset the cards' annual fee, a hotel card could be a no-brainer. For others, they may not be worth the hassle and cost.
---
How to maximize your rewards
Get more smart money moves – straight to your inbox
Sign up and we'll send you Nerdy articles about the money topics that matter most to you along with other ways to help you get more from your money.