Marriott Bonvoy Elite Levels: The Complete Guide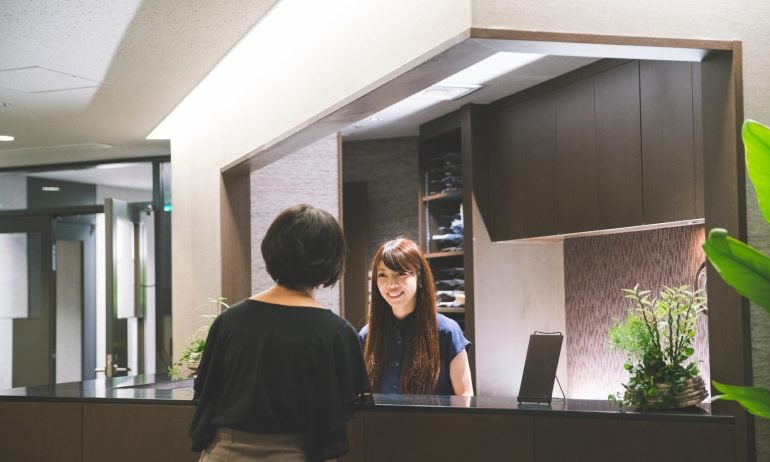 Many or all of the products featured here are from our partners who compensate us. This may influence which products we write about and where and how the product appears on a page. However, this does not influence our evaluations. Our opinions are our own. Here is a list of our partners and here's how we make money.
The Marriott Bonvoy umbrella covers 30 brands and over 7,000 hotels, making it one of the largest and most well-recognized rewards programs in the world.
Here we lay out (nearly) everything there is to know about the Bonvoy elite status program. Whether you're a die-hard business traveler looking to earn lifetime status or an infrequent traveler curious about the status earned from one of the branded Bonvoy credit cards, we've got you covered.
The Bonvoy program features five levels of elite status, each with its own benefits. In ascending order they are: Silver, Gold, Platinum, Titanium, Ambassador.
There are two ways to earn Bonvoy status: by actually staying at Marriott properties and collecting enough eligible nights, or through a credit card.
Marriott has made it easier for current elite status holders to earn status in 2021 (through 2022). Rather than lowering the number of eligible nights required, Marriott is granting bonus Elite Night Credits (ENCs) based on your 2020 status level:
2020 Ambassador Elites get 50 ENCs for 2021.

2020 Titanium Elites get 38 ENCs for 2021.

2020 Platinum Elites get 25 ENCs for 2021.

2020 Gold Elites get 13 ENCs for 2021.

2020 Silver Elites get 5 ENCs for 2021.
So, for example, if you have Gold Elite status in 2021, you'll start with a 13-ENC boost.
Marriott has also lowered the spending requirement for Ambassador status from $20,000 to $14,000 until 2022, when the spend requirement will return to $20,000.
These bonus ENCs are on top of the ENCs earned from Marriott-branded credit cards (see below), so cardholders with existing elite status will get an especially big boost.
Earn status through eligible nights
You can earn the first four levels (Silver through Titanium) by staying enough qualifying nights per calendar year. It doesn't matter if you stay at high-end Ritz-Carlton hotels or long-term Residence Inns — all nights count the same. However, the highest level (Ambassador) requires a minimum $14,000 annual spend.
Important: "Qualifying Nights" are those booked directly through Marriott.com or most corporate travel services. They do not include stays booked through third-party online travel agencies like Expedia or Orbitz. This is true of most hotel loyalty programs, but it can trip up travelers who are unaware.
Earn status through credit cards
Does spending a quarter of the year in hotels sound daunting? There's an easier way. Several credit cards, including Bonvoy's own branded cards, provide complimentary elite status. This status is identical to what you'd get if you earned it the hard way. You'll still be thanked for being a loyal Bonvoy customer when you check in and get all the associated perks (even if it's your first stay).
15 ENCs (Enough for Silver status)
GOLD STatus (Not through ENCs)
Status levels and benefits
Before we get into discussing the specifics of each benefit, here's a guide to what you'll get at each level:
When available (time unspecified)

When available, no suites

When available, including suites

When available, including suites

When available, including suites

Points, breakfast, or welcome amenity

Points, breakfast, or welcome amenity

Points, breakfast, or welcome amenity

Ambassador service + Your24
These are the extra points you'll earn for each stay once you've achieved that status level. For example, if you have Gold status and earn 1,000 points from a stay, you'll earn an extra 50%, for 1,500 total.
This benefit is a little confusing, especially as Marriott presents it on its website. Basically, Platinum elites earn a choose-your-own adventure benefit when they reach 50 stays. Titanium and Ambassador elites earn that benefit at 50 stays, as well as an additional benefit at 75 stays.
The first (50-night) benefit is your choice of:
40% off a Marriott bed (from their store).

Silver status for a friend or family member.

US $100 donation to UNICEF.

Five elite night credits.
The second (75-night) benefit is your choice of:
40% off a Marriott bed (from their store).

Gold status for a friend or family member.

US $100 donation to UNICEF.

Five elite night credits.

One free award night (up to 40,000 points).
How much is Marriott Bonvoy elite status worth?
To determine the value of Marriott Bonvoy status (and compare them to other hotel programs), we performed a comprehensive analysis of the perks offered at each elite level. Keep in mind that the value you get from elite status will depend on many factors, including how much you use it (by staying at Marriott properties) and how much you take advantage of the perks, such as free breakfast and upgrade certificates.
Remember that status earned through credit cards and other promotions might offer less value; for our analysis, we assumed that the number of nights stayed is equal to the number of nights required to earn each status level. Further, if you earn status from a credit card and only use it a handful of times, you'll get less value from it.
The real "value" of a given status level depends on both the benefits it offers and how much it costs to earn. Taking this into account, you can find an "elite earning rate," which is effectively the return in value based on the spending required.
Super-dedicated travelers (and extreme Bonvoy loyalists) can earn lifetime status, too. Here's how it works: You must collect a minimum number of both qualifying nights and years of elite status. For example, to earn lifetime Gold status, you need 400 total nights and seven years of Gold status.
One extra perk of lifetime status: Your Bonvoy points will never expire.
Lesser-known perks explained
Marriott throws a ton of extra perks into each status level. Some (like mobile check-in) are basically fluff, while others are highly valuable. Here are some helpful explanations of the latter.
Not to be confused with the "Annual Choice Benefit," this is an in-hotel gift offered when checking in. Gold members receive points at check in. Most properties offer 500 points, but these brands only offer 250: Courtyard, Four Points, SpringHill Suites, Protea Hotels, Fairfield, AC Hotels, Aloft, Moxy, Residence Inn, TownePlace Suites and Element hotels.
Platinum, Titanium and Ambassador members receive a choice of:
Points (at the same rate as Gold member).

Complimentary breakfast when available.

An "amenity" that differs by brand (but sometimes includes food and beverage).
Ambassador Service + Your24
At Bonvoy's highest level, Ambassador elites receive two valuable perks.
The first, Ambassador Service, provides "personalized service" for each stay. This is essentially a personal travel concierge who can help plan your stay and organize activities.
The second, Your24, is an interesting one. It gives you a flexible 24-hour check-in and check-out window, which lets you avoid the hassle of arriving too early. That is, if your flight arrives at 6 a.m., you can check into your room immediately instead of waiting until the afternoon. Marriott also gives a more extreme example of staying "from midnight to midnight" (thought we're not sure why you'd want to).
Is Bonvoy elite status worth it?
Deciding whether it's worth shooting for Bonvoy status depends entirely on your travel preferences and goals. If you're a frequent business traveler considering Ambassador status, you'll want to compare it to other high-end hotel elite levels. If you're an infrequent traveler, you might wonder whether it's worth earning any hotel elite status at all.
For example, Bonvoy Silver status offers almost no tangible benefits. The only real benefit is the bonus points earning benefit, which is still paltry at 10%. So we definitely wouldn't suggest shifting your travel plans just to earn that 10th night.
Gold status offers a bit more, including late checkout and room upgrades. But remember it can be obtained hassle-free via getting a credit card instead of spending nearly a month in Marriott hotels.
As expected, Platinum, Titanium and Ambassador status offer the more meaty perks, including the flexible annual choice benefits and check-in gifts. But they also require a lot of Marriott loyalty (and spending) to earn, of course.
Frequently asked questions
---
How to Maximize Your Rewards