IHG Hotels: Pay With Points, Cash … or Both?
With IHG's award program, mixing it up can be valuable.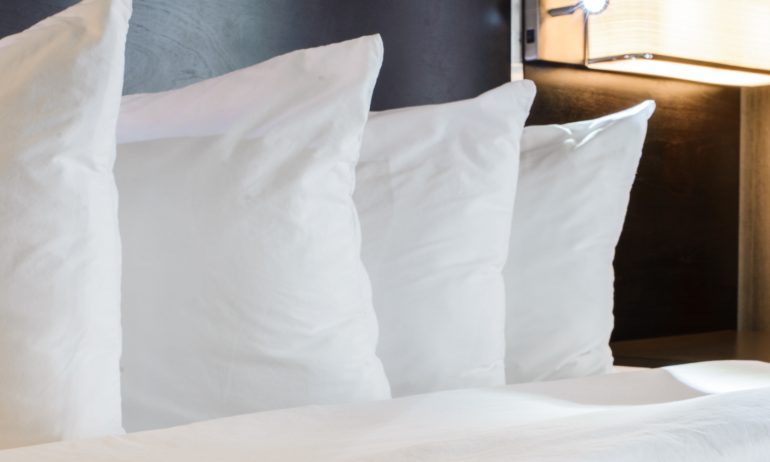 Many or all of the products featured here are from our partners who compensate us. This influences which products we write about and where and how the product appears on a page. However, this does not influence our evaluations. Our opinions are our own. Here is a list of our partners and here's how we make money.
In the world of miles and points, there's a fine line between keeping a healthy balance of miles and points and spending all your points on trips as soon as possible. Because we live in a world of seemingly near-constant program devaluations, it's not wise to amass a huge stash of miles with no plans to redeem them.
For those who really like to mix things up, IHG's awards program makes using a combination of points and cash for bookings relatively easy — and potentially a decent value. We'll get to that shortly.
Deciding between paying cash or points for a hotel stay
Generally, I'm a fan of minimizing the amount of cash spent on trips, since cash has real-world value outside of the world of miles and points. But there are a few reasons it may make sense to pay cash instead of using your miles and points.
First, compare the value you're getting from your points to NerdWallet's list of what miles and points are worth. If you're getting significantly less for your points than the points are worth, it might make sense to save your points for a different redemption.
Secondly, in many cases, award stays do not count toward elite qualifying nor toward fulfilling hotel promotions. So if either of those are a consideration, you'll have a harder decision to make.
Another thing that plays a big role is how many hotel stays you have. If you only take one or two trips per year using your points, then signing up for a few top hotel credit cards would likely give you enough points to pay for all of your stays. But as you start having more frequent hotel stays, you'll probably need to start paying for some of your stays in cash unless you have another source of hotel points (like a lot of spending on a hotel credit card, or stays that are paid for by your job).
If you know you'll be paying cash for some of your stays, then it makes sense to arrange those so you're paying cash instead of points for stays that have a low cash price and/or high points price.
'Buying' points via IHG Points + Cash bookings
If you're looking at a stay at an IHG hotel, one other option that you have is using IHG's Points + Cash bookings. You'll need to have at least 5,000 points in your IHG One Rewards account in order to take advantage of IHG's Points + Cash. Then you can make a reservation and effectively buy the extra points you need. Here's an example from the Candlewood Suites in Bloomington, Indiana.

A full award stay costs 15,000 IHG One Rewards points, but you can also spend just 10,000 points and pay $42 to "buy" your extra 5,000 points.
The interesting part of this is that once you buy your points, your card is immediately charged, the points are deposited into your account and your reservation is considered just a regular award stay. Many award stays are considered fully refundable in points (though you should check the terms and conditions of your stay), so if you wanted to, you could cancel your stay and still keep the points you paid cash for.
You'll also want to make sure that just paying cash directly for the stay isn't a better deal than getting points by paying for your room in cash. Sometimes you think that you're getting a "good deal" by using this method, when you'd be better off just keeping it simple and paying cash.
Going back to the Candlewood Suites Bloomington example, the cash price is pretty low — so you might be better off just saving your points, depending on what other upcoming stays you have.
Not all Points + Cash bookings are created equal
There are two big things to keep in mind when booking an IHG Points + Cash stay. First, the minimum number of points required depends on the category of the hotel.
For example, the Candlewood Suites Bloomington is a Category 2 hotel, costing only 15,000 points per night for a full award stay. In that case, you only need 5,000 points in your balance to make a Points + Cash booking.
For hotels in higher categories, you need to have more points in your account before you can make a Points + Cash booking. Here's an example from the Staybridge Suites Orlando SeaWorld, where 30,000 points are required for a full award stay and at least 15,000 points to make a Points + Cash booking.

The second thing to keep in mind is that there is you don't necessarily need to make your Points + Cash booking at the hotel where you'll ultimately stay (if you're doing it just to amass points, at least). And as you can see from the examples we've shared here, the cost of the extra points you're buying can vary:
To buy 5,000 points: $36 at Staybridge Suites Orlando (0.72 cent per point) and $42 at the Candlewood Suites Bloomington (0.84 cent per point).

To buy 10,000 points: $72 at Staybridge Suites Orlando (0.72 cent per point) and $69 at the Candlewood Suites Bloomington (0.69 cent per point).

To buy 15,000 points: $92 at Staybridge Suites Orlando (0.61 cent per point).
So it can pay to shop around to different hotels or dates and see where you can find the best rate. Also, remember that IHG regularly sells points for 1 to 1.35 cents per point and sometimes runs promotions offering up to 100% bonus points. So if IHG is running a bonus points promotion, it can make more sense to just buy the points directly rather than going through the process of making and canceling a Points + Cash reservation.
---
How to maximize your rewards
Get more smart money moves – straight to your inbox
Sign up and we'll send you Nerdy articles about the money topics that matter most to you along with other ways to help you get more from your money.