Underrated Reasons Why You Need a Frontier Airlines World Mastercard
Cardholders, especially ones who earn elite status, can avoid some of the inconvenient fees of Frontier Miles.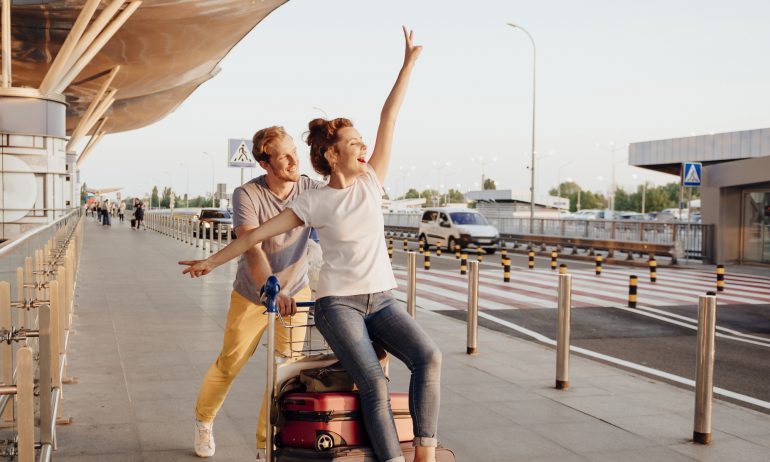 Many or all of the products featured here are from our partners who compensate us. This may influence which products we write about and where and how the product appears on a page. However, this does not influence our evaluations. Our opinions are our own. Here is a list of our partners and here's how we make money.
Most airlines have a co-branded credit card that gives perks to travelers such as discounts on airfare or other fees, easier access to elite status and more. Frontier Airlines is no exception. The co-branded , offered by Barclays, has an interesting value proposition. Here's what you need to know about some of the underrated reasons to get the and why it may merit a deeper look for certain types of travelers.
Before we dive into some of the underrated reasons why you may benefit from a , let's look at the more obvious ones:
Here are several more reasons why it can make sense to get the .
Frontier has one of the toughest : Miles expire if you don't have any account activity for six months (180 days). Having the does not keep your miles from expiring in and of itself, but having it makes it easier to make at least one purchase every six months to keep your miles from expiring.
Frontier charges an award redemption fee for any award bookings closer than 180 days from the time of booking. This fee can be as low as $15 if you book your award between 21 and 179 days before travel all the way up to $75 if you book your award six or fewer days before travel. If you have the , then this award redemption fee is waived.
Frontier has one of the best policies for pooling of miles between friends and family members. To be eligible to start a family pool of miles you must be either a Frontier elite member or a Frontier Airlines cardholder. Once eligible, you can start the family pool and then add up to eight people to it. There are no restrictions on who can join your pool, it can be friends, family members or anyone you want. The people who join the pool do not have to be elite members or cardholders.
Once you're a member of a Family Pool, then you can combine your miles into one pool and the head of the pool can redeem them. Family Pooling is something that very few other airlines offer and can be great for occasional and family travelers, since it can be challenging to keep kids' airline miles from expiring before they can be used.
Perhaps not the biggest perk, but holders of the do enjoy Zone 2 boarding. This gets you on the plane a little bit early in case you need some bin space or extra time to settle in.
We mentioned the ability of cardholders to be able to spend their way to elite status, but this benefit bears a closer look. Frontier provides two easy avenues to reach elite status that most other airlines do not. They still give 1 elite mile for every mile flown, and they give 1 elite mile for each dollar spent on their co-branded airline credit card.
Frontier's lowest level of elite status is called Elite 20k, which is reached with only 20,000 elite qualifying miles. Elite 20k members get a free carry-on and free seat assignments. Further levels give you family seating, free checked bags and mileage multipliers.
Frontier Airlines may not be the most glamorous airline, since they lack any premium cabins, partners or long-haul flights. But for occasional and/or family travels, they have a unique value. The ability to easily spend to elite status, pool miles and unlock benefits that are geared toward occasional travelers are all solid perks.
All of these benefits can be unlocked with the , so if that's a card that has been off your radar, it may be time for a second look.
You want a travel credit card that prioritizes what's important to you. Here are our picks for the , including those best for: