Why Flexible Points Are Critical for Your Rewards Portfolio, Especially in Uncertain Times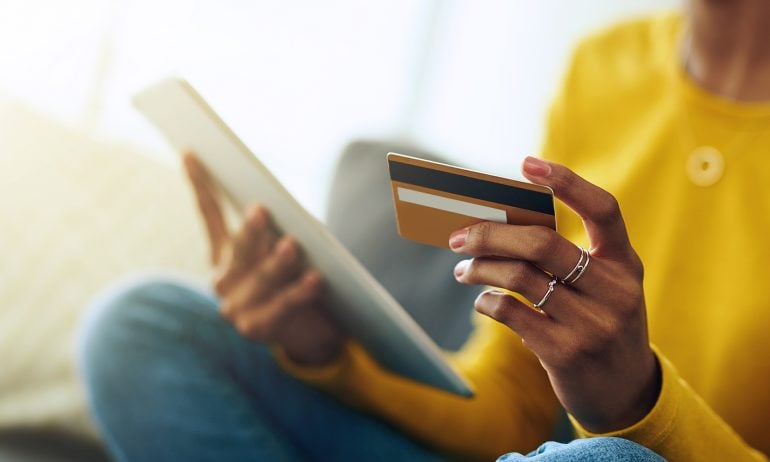 Many or all of the products featured here are from our partners who compensate us. This may influence which products we write about and where and how the product appears on a page. However, this does not influence our evaluations. Our opinions are our own. Here is a list of our partners and here's how we make money.
Even though "points" and "miles" often get lumped into one bucket, they're actually very different things. It may seem pointless to keep building up a stash of points and miles in uncertain times, like we're facing now with the COVID-19 crisis. Why keep earning points and miles if you're not traveling anytime soon?
It's important to understand, though, that not all points and miles are created equal. In many cases, it could make sense to continue to use cards that will add to your points rewards balances even now.
Flexible points are just that — flexible. Instead of being tied to only one travel loyalty program, flexible points can be used across many airlines and hotels. They can even be used for more than just travel.
When you use flexible points, you generally have the option of transferring directly to an airline or a hotel, or using your points to book travel directly with the bank that issues them. You can log into the travel portal of the bank program and use your points to book your trip directly. Here are four of the most popular (and valuable) flexible points programs:
On the other hand, if you're using a co-branded credit card to earn or for example, you won't have much flexibility. Here are five important benefits of having a stash of flexible points.
Uncertain times or not, there's a large benefit to having the flexibility to use your points to choose the flights and hotels that work best, rather than being forced to use just one program.
If you only have United miles but you find an American Airlines flight that works better for you, you won't be able to use your miles to book it. If you have a large stash of Hyatt points but you're visiting a city that doesn't have a Hyatt hotel, you'll be out of luck. Flexible points allow you to have more freedom when planning your trips.
It's likely that airlines will offer lower fares to encourage travel once the COVID-19 crisis starts to fade. With flexible points, you can book a trip at those low fares, but not shell out any cash out of pocket.
Let's say you wanted to take a domestic flight that would cost 25,000 United miles. You could transfer 25,000 Chase Ultimate Rewards® points directly to United and book. But if that flight only cost $150 in cash prices, you could book it directly in the Chase travel portal for fewer points. If you hold a , you'll be able to book any flight, hotel or car rental for a guaranteed value of 1.5 cents per point, which means you only need 10,000 points to book that $150 flight directly with Chase.
You'll often get the best if you transfer your flexible points directly to an airline partner. But you should always check the math to see if using them to book travel directly through the issuing bank's travel portal provides better value.
If you have Capital One miles, you can book any flight you want directly on your card and use your miles to "erase" the charge afterward.
This strategy probably won't give the best value for your points, but cashing out flexible points for things other than travel is an option that could make sense in times like now.
You can use your flexible points to buy gift cards, pay directly at sites like Amazon and Best Buy, make , get cash back, or even pay your mortgage or student loans.
Do you want to donate to charity during this crisis, but nervous about spending your cash? You can leave your bank account intact and still help.
Use your American Express Membership Rewards to donate with JustGiving, a site that allows donations to more than 25,000 charities around the world. If you have Citi ThankYou Points, you can use them to donate to the American Red Cross or SmileTrain. You could use your Chase Ultimate Rewards® to bid on experiences that benefit charities with Charity Buzz.
Even if you don't travel for a while due to COVID-19, your flexible points with Chase, AmEx or Capital One won't expire as long as you hold the credit card. Airline and hotel programs are all over the map in this regard:
You'll have peace of mind knowing you won't have to worry about your flexible points expiring, as long as you don't cancel the credit card.
The one exception: Citi ThankYou Points. These flexible points will generally expire three years from the end of the year in which you earn them.
Even if you're not planning on traveling for the near future because of the pandemic, there could still be value in continuing to build your balance of flexible rewards points.
The cards that earn flexible points often earn more than regular cash back cards. For example, if you use your for trips to the grocery store and for take-out, you'll earn 4x. If you use your you'll earn 3x on gas, restaurants and supermarkets.
Keep in mind that you can choose to use flexible points for things other than travel, which can help cover everyday expenses right now.