Best of
5 Tips for Finding the Best VA Mortgage Lenders
At NerdWallet, we strive to help you make financial decisions with confidence. To do this, many or all of the products featured here are from our partners. However, this doesn't influence our evaluations. Our opinions are our own.
Being eligible for a VA loan puts you way ahead in the hunt for the best mortgage. Here are five tips to help you find the best VA mortgage lender for you.
Summary of 5 Tips for Finding the Best VA Mortgage Lenders
| Lender | Best For | Minimum Credit Score | Minimum Down Payment | Learn More |
| --- | --- | --- | --- | --- |
| Veterans United | overall mortgage lenders for VA loans | 620 | 0% | |
| Navy Federal | overall mortgage lenders for VA loans | N/A | 0% | Read review |
| Quicken Loans | VA mortgage lenders with the best online experience | 620 | 3% | |
| Guaranteed Rate | VA mortgage lenders with the best online experience | 620 | 3% | Read review |
| New American Funding | VA mortgage lenders for borrowers with weaker credit | 620 | 3% | Read review |
| Alterra | VA mortgage lenders for borrowers with weaker credit | 620 | 3% | Read review |
Veterans United: NMLS#1907

Navy Federal: NMLS#399807

Quicken Loans: NMLS#3030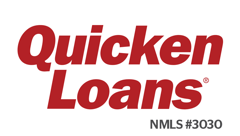 Guaranteed Rate: NMLS#2611

New American Funding: NMLS#6606
Alterra: NMLS#133739

5 tips for finding the best VA mortgage lenders
Use these tips to help you find the best VA mortgage lender for you.
1. Know your financial numbers
With most mortgages, that would mean knowing your credit score. With VA loans, it's more a matter of knowing how much you spend every month — and how much is left over.
To qualify for a loan, the VA looks at your overall ability to repay. However, if your total debt-to-income ratio is over 41%, you'll likely have to provide proof that you can afford to repay the loan.
That's when "residual income" comes into play — taking into account all of your monthly living expenses, as well as your estimated mortgage payment, and comparing that to your monthly income.
2. Shop more than one VA lender.
Lenders take the foundation of VA-backed loan standards and add requirements of their own. That includes important things like minimum credit scores, debt-to-income ratios, and interest rates. 
Although the VA doesn't have a minimum credit score threshold, most lenders do. It's common for lenders to consider VA loans from applicants with credit scores of 620 or better, but that minimum can vary by lender.
Debt-to-income ratios can be a moving target from one lender to another, too. Some lenders can be more forgiving on such credit standards; others not so much.

» MORE: Compare VA mortgage interest rates
3. Know the difference between the VA funding fee and lender fees.
The VA funding fee will be the same, regardless of the lender you choose. Lender fees are negotiable.
Within three days after applying for a mortgage, you will receive an official Loan Estimate. Since you're shopping more than one lender, you can compare each lender's Loan Estimate side by side.
On the second page of the Loan Estimate look for "Closing Cost Details." Then, under "Loan Costs," you'll find Section A, "Origination Charges." That's where you'll find each lender's total fees. The VA Funding Fee will be in Section B, "Services You Cannot Shop For."
4. Look for the APR.
Fees and closing costs are built into the annual percentage rate but not the loan's "interest rate."
The plain-and-simple interest rate that each lender is offering you is found on the front page of your Loan Estimate, under "Loan Terms." This is the interest rate that your monthly payment is based on.
The annual percentage rate is found on the third and final page of the Loan Estimate, under "Comparisons." This is your interest rate after fees are considered.
Here's what that really means. Say Lender A offers you a 4.5% interest rate. Lender B offers you a 5% interest rate. You would think Lender A is making the better offer.
But when checking the annual percentage rate, Lender A's loan has a 5.75% APR and Lender B has a 5.25% APR. Lender A is charging you more fees, and most likely discount points to lower your loan's interest rate.
Now it's a matter of considering how long you expect to live in the home and if it's worth the additional fees to get the lower interest rate for a lower monthly payment.
Use NerdWallet's Mortgage APR Calculator to help you see the difference between interest rate and annual percentage rate.
5. Find the right VA lender for your situation.
Some VA lenders specialize in borrowers with weaker credit while others have strong online capabilities.
We've researched the leading VA mortgage lenders and distilled them to the best in high-priority categories below. Also, see our complete list of the best VA mortgage lenders by category.
More from NerdWallet
Last updated on July 2, 2019
Methodology
NerdWallet's selection of mortgage lenders for inclusion here was made based on our evaluation of the products and services that lenders offer to consumers who are actively shopping for the best mortgage. The six key areas we evaluated include the loan types and loan products offered, online capabilities, online mortgage rate information, customer service and the number of complaints filed with the Consumer Financial Protection Bureau as a percentage of loans issued. We also awarded lenders up to one bonus star for a unique program or borrower focus that set them apart from other lenders. To ensure consistency, our ratings are reviewed by multiple people on the NerdWallet Mortgages team.
To recap our selections...
NerdWallet's 5 Tips for Finding the Best VA Mortgage Lenders