Advertiser Disclosure
Small-Business Checking Primer: Answers to 5 Essential Questions

A small-business checking account is crucial if you're thinking of expanding your small business or starting a new one. It helps you manage legal, tax and practical money issues, and having one shows you're serious about your company's finances.
Business checking accounts and personal accounts are similar in some ways. They often have monthly fees that are waived if the account holder meets certain minimum balance requirements. And both levy overdraft fees for negative balances. But there are important differences.  Here are answers to five key questions about these accounts.
1. Why do I need to keep my personal and business checking accounts separate?
With a business account, checks made to your company are deposited in business checking, not your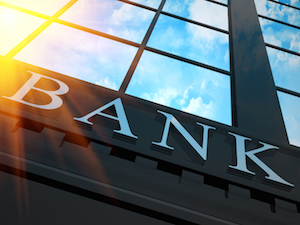 personal checking account. Likewise, business expenses you pay are taken out of the business account.
The separate transactions, and record keeping, make it easier to deduct business expenses for taxes. And you are better protected if legal action is taken against your company when you have separate records of business and personal transactions. Having commingled accounts may put your personal assets at risk in a lawsuit.
2. How do business checking accounts vary?
Type of business
There are rules governing the types of businesses eligible for certain accounts. For example, businesses that deal with money services, such as check-cashing and wire transfer companies, may not open business checking accounts online; it must be done in person at a branch. Sole proprietors and nonprofits aren't hampered by this restriction, so they can take advantage of low-cost business accounts from online-only banks as well as brick-and-mortar banks or credit unions.
Cash deposit limits
Many business checking accounts have a limit on the amount of cash that businesses can deposit per billing cycle. That predetermined amount can be as low as $3,000. For deposits above that, the bank charges a cash handling fee, usually around 30 cents for each additional $100. If your business deals mostly in cash, such as a restaurant or a venue that charges cash admission, look for accounts with higher cash deposit limits.
Transaction limits
In addition to limiting cash, banks often limit the number of transactions you can make each month. These usually include paid checks, teller deposits, ATM deposits and ACH transfers (Automated Clearing House is the network used for electronic financial transactions in the U.S.). These accounts are designed for small businesses with a limited number of monthly transactions. If you go beyond the monthly limit, you'll generally have to pay a per-item fee for each additional transaction. For example, some banks charge 45 cents per transaction after passing 200 transactions per month.
Analyzed checking
This type of account is for businesses that process a much higher volume of transactions and keep a high balance. The bank evaluates your business's individual needs and applies an earnings credit rate based on the account balance and the level of account activity. With the earnings credit rate, or ECR, a small-business owner is able to offset some of the bank's fees. The rules vary depending on the bank. For example, Bank of America offers Full Analysis Business Checking to small businesses that have minimum balances of $60,000 and, within a month, write more than 150 checks and deposit more than 200 checks.
3. What factors should I consider when choosing a business checking account?
Consider how to minimize expenses. There are a number of free business checking accounts that don't charge monthly service fees. For many entrepreneurs, these accounts are the way to go. But you'd need to stay within any cash and transaction limits to keep total costs low.
Think about other services. You'll also want to consider other services you plan to use, such as merchant card processing, and other accounts you'd open, such as business savings. Many banks will waive monthly maintenance fees if you use their merchant services or business credit cards, or keep a minimum balance across multiple accounts.
See if you can earn interest. Some business checking accounts pay interest. An account that does so and has low fees may be a better choice than an account with the same fees but no yield.
4. Should I use a credit union?
Credit unions often have no monthly fees on their business accounts, and they're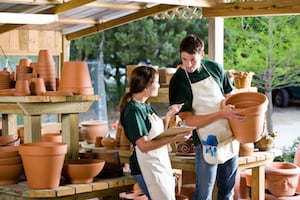 known for good customer service. In addition, credit unions sometimes have high cash deposit limits — up to $20,000 per month or more — making them a good choice for restaurants and other businesses that deal mostly in cash. They also tend to have lower chargeback fees — costs for deposits that are later reversed — and offer better interest rates on deposit accounts.
But a major drawback is the limited number of physical locations at credit unions compared with banks. Big banks have an undeniable advantage in ubiquity, with ATMs scattered throughout major cities, whereas credit unions often have only a few branches. But if your small business doesn't need access to thousands of branches and ATMs, a credit union could be a good choice.
5. Should I open a business account at my personal bank?
Your home bank is a good first stop when shopping for a business checking account. But you may find you need a higher level of customer service. Or you might be surprised by the fees charged for exceeding cash or transaction limits. Your company could be better off at another institution.
A business checking account is a must-have for entrepreneurs. By looking at the options available and comparing them with your business needs, you'll be a step closer to finding the bank that fits you and your company.
Need financing? Compare business loans and business credit cards.
Margarette Burnette is a staff writer at NerdWallet, a personal finance website. Email: mburnette@nerdwallet.com. Twitter: @margarette.
Divya Raghavan and Benjamin Pimentel contributed to this article.
Updated March 17, 2017.