The much-anticipated launch of the new Costco Anywhere Visa® Card by Citi turned into something of a nightmare for Costco, many of the company's customers and Citi, the issuer of the new card.
Some customers complained that they hadn't received their new cards by the time Costco switched from American Express to Visa on June 20. Others reported that they were unable to activate their new cards. And all were furious over long hold times for calls to customer service at Citi and Costco.
"I have received no response"
NerdWallet began hearing from angry readers on rollout day. Customers who already had the TrueEarnings® Card from Costco and American Express were supposed to have received the new Costco Anywhere Visa® Card by Citi in time to start using it on June 20. All accounts were supposed to have been transferred, or "migrated," from American Express to Citi.
Reader Terry Rhoda from Florida wrote: "We never received the new Costco Citi cards. I've called AMEX, and they say our Costco/AMEX record cannot be found. My wife has been a Costco member for 30 years, and I've been one for over 20. I also called Citi VISA, and they say they have no record of having received the AMEX migration information. I emailed Costco, but as of yet, I have received no response."
NerdWallet User Operations, which helps readers with credit card questions and concerns, was deluged with complaints about the transition:
"I cannot get thru on phone as I get disconnected due to 'high call volume.'"
"Citi is apparently being swamped with Costco customers having technical glitches which they spin as heavy demand for the new card."
"Took 45 minutes to link my payment account, set up account alerts and set up auto payment."
"Tried registering my new Costco/Citi card online and had problems with the crap website. Tried calling Citi and discovered that their customer service is terrible … Citi was a bad choice, Costco!"
Citi's Twitter feed was full of complaints from Costco members saying they hadn't received their new card, or they couldn't activate it, or they couldn't get through to the bank's customer service workers. A sampling:
@askciti #citibank shame on you for keeping me wait on the line 30 minutes the gazillionth time! I'll cut the card & say bye to #Costco too!

— Selin Süer (@selininmacerasi) June 22, 2016
For those playing along at home, I called @AskCiti @Citi back today and the number for Costco cards says it's too busy and HANGS UP ON YOU.

— Kelly Guimont (@verso) June 21, 2016
The @AskCiti account repeatedly apologized to customers and promised to help:
. @AskCiti you guys are pathetic. I am finally considering cancelling my @Costco membership and shopping there with Costco cash cards.

— Manish Pandit (@lobster1234) June 22, 2016
@AskCiti #CitiBankRidiculouspoorcustomerservice

— Judy McCann (@JudyMcC01) June 23, 2016
Costco does not maintain a Twitter account, but its Facebook page drew hundreds of complaints about the rollout — all of which appeared under a somewhat ironic cover photo: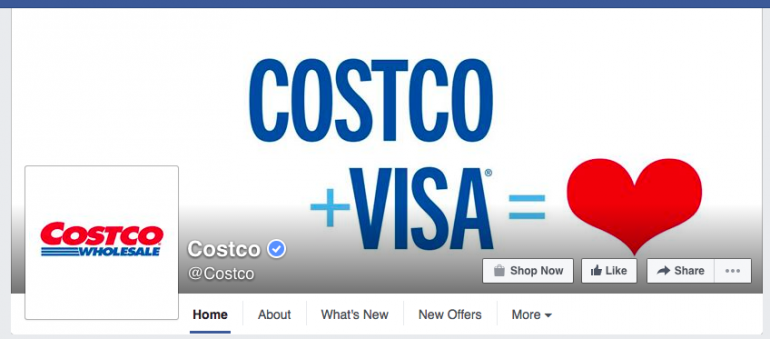 Visitors to Costco's Facebook page raised yet another complaint: People had received their new cards weeks ago and activated them, but now their cards have been rejected everywhere they've tried to use them. One wrote:
"Got our cards about a month ago and activated then. Couldn't use until the 20th but they were activated long ago. Tried to use the Costco card for a non-Costco purchase. It was rejected. When I called Citi, I was supposed to be transferred to a rep with a long wait time, but instead it just hung up on me."
Jennifer Bombardier, a spokeswoman for Citi, told NerdWallet: "Consumer interest and engagement in the new Costco Anywhere Visa Card by Citi has been incredible. More than 11 million cards have been sent to existing Costco cardmembers. We are now in the process of resending cards to the small portion of cardmembers whose addresses had changed."
Costco didn't respond to a request for comment.
What you can do
If you're one of the Costco cardholders experiencing problems, you don't have a lot of options, other than to wait for Citi to sort out the problems. In the meantime, bear in mind that Costco now accepts all Visa cards, not just the Costco Anywhere Visa® Card by Citi.
The Costco Anywhere Visa® Card by Citi offers cardholders 2% cash back on Costco purchases. Other Visa-branded cards provide rewards that meet or exceed that rate:
The Chase Freedom® is offering 5% cash back at wholesale clubs for the rest of 2016 on up to $1,500 per quarter in spending. That makes it the most lucrative card to use at Costco, Sam's Club, BJ's and similar outlets.
The BankAmericard Cash Rewards™ credit card gives 2% cash back at wholesale clubs and supermarkets, along with 3% on gas purchases, on up to $2,500 per quarter in combined gas/grocery/wholesale club spending.
Ellen Cannon is a staff writer at NerdWallet, a personal finance website. Email: [email protected]. Twitter: @ellencannon.