The "Our Family Vacation" series shows how several American families travel on a budget.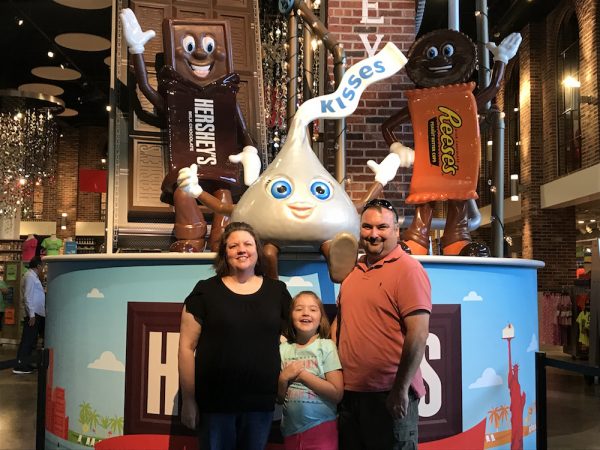 Family members:
Stacey Billingsley: High school English, speech and drama teacher
Jeff Billingsley: Respiratory therapist
Kristin Billingsley, 7
Hometown: Joplin, Missouri
Annual household income: $60,000
Destination(s): Columbus, Ohio; Gettysburg, Pennsylvania; Virginia Beach and Williamsburg, Virginia; Pigeon Forge, Tennessee
Vacation dates: May 31 – June 11, 2017
Transportation: 2012 Toyota Camry
Cost: $3,000
Vacationing in the Billingsley household
Stacey: "We take a major trip every summer. I am a teacher, so we do our big trips then, and then we do several smaller trips throughout the year. We live an hour and a half from Branson, Missouri, so it's not uncommon for us to take a couple of days and go poke around there. Or we live close to Eureka Springs, Arkansas, and a couple hours from Kansas City. We live in a sweet place to kind of just take off for a few days. There's always something to do."
Fitting travel into the budget
Gift cards: "We do all kinds of little saving strategies. I do little programs and surveys online to earn restaurant gift cards, and then save them up for our trips. We also ask family for gift cards as gifts — we do Disney every other year, so Disney gift cards are really useful to us."
Vacation fund: "We set up a vacation checking account and so we try to put $100 aside each month. Then we try to just forget it's there, so we don't spend it on other things."
Out-of-reach cash: "We have a safety deposit box at the bank where we put cash. So, like, we're having a garage sale this summer, and we'll put the cash we earn there. Then, if we want that money, we really have to put forth an effort to go and get it."
Prioritizing travel: "We don't go out and buy the latest or newest stuff often. We prioritize vacation over other purchases. For example, I have friends that go to the movies like twice a month, and we haven't gone in over a year."
Free side trips. "We stop a lot. We were driving this summer and there was a road sign that said, 'Come see the world's largest rocking chair.' And we had to go see it. And it turned out this town has the world's largest of a lot of things. There was a golf tee, wind chimes … we went all over this town looking for this dumb stuff, but we had a blast."

If you're interested in checking out the world's largest golf tee (and rocking chair and wind chimes), visit Casey, Illinois.
» MORE: Online surveys for money: Is it worth your time?
Parting travel tips
Plan: "I'm a planner, so unless something unexpected comes up, I usually know how much we'll spend in each location."
Know when to splurge: "We do a lot of free stuff, but I feel like we know when to splurge and when not to. When we were in Pigeon Forge at the end of our trip, we found a really nice aquarium. My husband and I had been to one on a previous trip, but Kristin wasn't born yet. So we went and spent about $20 per person, but Kristin loved it and it was an amazing experience, so it was worth the cost. We balanced that with hiking on free trails the next few days and we only had to pay for gas."
Prioritize your must-dos: "I feel like it's important to choose the things you really want to do most and invest there. It's really easy to want to do it all, but then you might come home with remorse about how much you spent."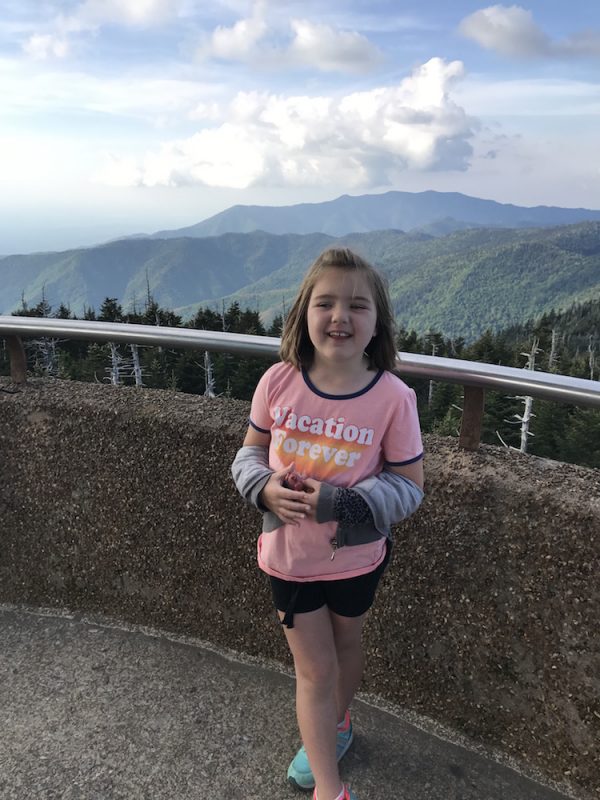 A Nerdy perspective
The Billingsley family managed to take a longer, more costly vacation than many families at their income level because of smart budgeting. By depositing their cash into an interest-bearing savings account instead of a safety deposit box, they could have even more to spend on future trips. Opening the account at a traditional branch on the other side of town — or even the next town over! — and destroying the ATM card can help keep that money out-of-reach and protected from impulse spending.
This interview has been edited for length and clarity.
More money and travel tips from NerdWallet:
Elizabeth Renter is a staff writer at NerdWallet, a personal finance website. Email: [email protected] Twitter: @ElizabethRenter.