---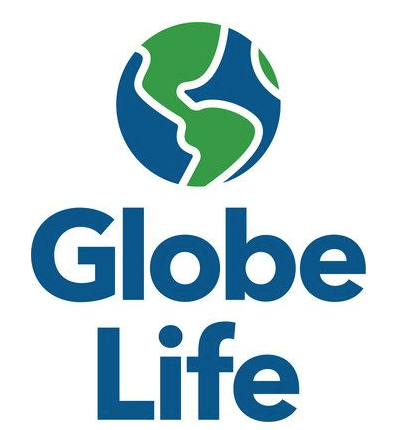 GLOBE LIFE INSURANCE
Rated 2.5 stars out of 5 by NerdWallet.
Issues policies without a medical exam.
Relatively low maximum benefits.
Globe Life Insurance offers term life, whole life and children's life insurance. The company highlights its initial low cost, with $1 buying your first month's coverage — but that cost quickly increases.
Globe Life, based near Dallas, also sells policies through subsidiaries including American Income Life, Liberty National Life, United American and Family Heritage Life. The parent company changed its name from Torchmark to Globe Life in August 2019.
Globe Life insurance
Globe earned 2.5 stars out of 5 for overall performance. NerdWallet's ratings are determined by our editorial team. The scoring formula takes into account complaint data from the National Association of Insurance Commissioners and financial strength ratings.
Globe Life insurance pros and cons
| Pros | Cons |
| --- | --- |
| Provides policies without a medical exam, making it easier to get life insurance | Far more than the expected number of complaints for a company of its size |
| Reduced rates available in the first month | Relatively low maximum benefits |
| | Only offers simplified-issue policies that are likely more expensive than traditional term life insurance |
Globe Life insurance policies
Globe Life Insurance sells directly to consumers and through its captive agents. The company offers a narrow range of life insurance products for relatively small amounts of coverage — up to $100,000 of term life insurance, $50,000 of whole life insurance for adults and $30,000 of whole life for children. Maximum amounts may be lower in some states.
Simplified-issue policies like Globe's allow you to get life insurance without a bunch of medical tests. Instead, you'll be asked some questions about your medical history, and the insurer can accept or deny you based on your answers. This isn't guaranteed-issue life insurance, where you can't be turned down; it's just life insurance with a less invasive application.
Generally, these policies cost healthy people more than standard life insurance policies, which often require life insurance medical exams and charge rates based on your health. However, if you wouldn't qualify for life insurance that needed a full medical exam, these products can be a way to get some level of coverage.
Globe's pricing can include a reduced rate in the first month. The rate after that is based on the insured person's age when the policy takes effect. Whole life policies cost the same amount every month for the life of the policy, while term policies increase in cost every five years. For example, Globe says a man living in Virginia will pay 25% more for a $50,000 policy from ages 36-40 than for the same coverage from 31-35.
» MORE: Compare life insurance quotes
Globe Life customer complaints and satisfaction
Globe Life Insurance drew far more than the expected number of complaints to state regulators for a company of its size for life insurance, according to three years' worth of data from the National Association of Insurance Commissioners.
Globe Life ranked #2 out of 23 companies in J.D. Power's 2020 U.S. Life Insurance Study for overall customer satisfaction.
More about Globe Life
In addition to life insurance, Globe Life or its subsidiaries also offer:
Accidental death insurance.
Mortgage protection insurance.
Medicare supplement plans.
Supplemental health insurance.
Life insurance buying guide
Before you start comparing companies, choose the type of life insurance you want, such as term or whole life. Decide which life insurance riders, if any, you want the policy to include. Calculate how much life insurance you need and how long you want the coverage to last. Check that the insurers you're considering offer the coverage you're looking for.
When comparing rates, be sure the quotes are for the same amount of coverage over the same period of time. It's also important to make sure the policy's medical requirements match your needs. For example, if you want to skip the life insurance medical exam but don't mind answering health questions, confirm that the application process for each policy you're comparing aligns with that.
Price may not be the biggest driver behind your decision to buy. Look at the number of consumer complaints each company receives, as high numbers can be a red flag about the quality of service.
For more guidance, see our life insurance buying guide.
Methodology: Life insurance ratings
NerdWallet's life insurance ratings are based on weighted averages of financial strength ratings, which indicate a company's ability to pay future claims, and complaint index scores from the National Association of Insurance Commissioners for individual life insurance. To calculate each insurer's rating, we adjusted the scores to a curved 5-point scale.
These ratings are a guide, but we encourage you to shop around and compare several insurance quotes to find the best rate for you. NerdWallet does not receive compensation for any reviews.
Methodology: Insurer complaints
NerdWallet examined complaints received by state insurance regulators and reported to the National Association of Insurance Commissioners in 2018-2020. To assess how insurers compare to one another, the NAIC calculates a complaint index each year for each subsidiary, measuring its share of total complaints relative to its size, or share of total premiums in the industry. To evaluate a company's complaint history, NerdWallet calculated a similar index for each insurer, weighted by market shares of each subsidiary, over the three-year period. Ratios are determined separately for auto, home (including renters and condo) and life insurance.