If love means never having to say "I'm sorry," try telling that to your bank account. If you've ever demonstrated your affection through lavish gifts or pricey big gestures, then you know the heartache of seeing your balance dwindle and your debt rise. You're not alone. Below, our Nerds share tales of financial woe from exuberant spending on the objects of their affection.
Be sure to follow us on Twitter and Facebook for more stories of sweetheart spending gone overboard.
Negin Ebrahimi, Strategic Partnerships Nerd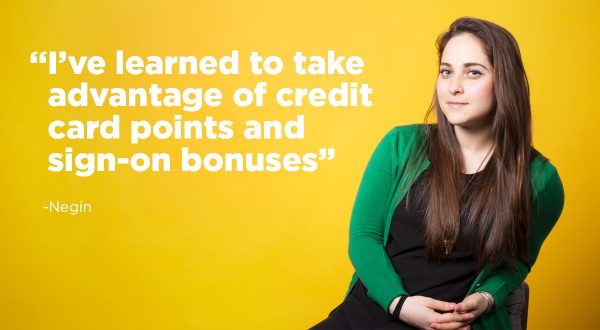 Negin frequently flies from San Francisco to New York, where her boyfriend lives. For nearly a year, the couple has taken turns visiting each other every four to five weeks. Negin says she uses airline points as much as possible, but she's spent the equivalent of $2,500 on flights alone. She says she's trying to make enough flights in a year to reach premier airline status.
Did you change any spending habits as a result?
Since I know I'll have a recurring monthly flight expense, I have really limited my shopping purchases and don't dine out as often, opting to cook at home instead. Healthier and cheaper, it's a win-win! I also don't take many other weekend trips or vacations outside of going to New York.
How does your significant other respond to your gesture?
Every time I fly back I am greeted by a bouquet of flowers — so cheesy, right? But because we don't get to see each other that often, every time one of us visits it feels like a mini-trip, and we are super excited to be reunited. We really try to take advantage of every minute of the weekend to make up for lost time.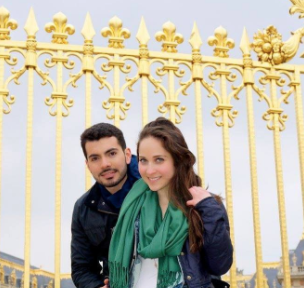 What did you learn from the experience?
I've learned to take advantage of credit card points and sign-on bonuses, something I had no clue how to navigate before. I've gotten a lot more savvy out of necessity! It also really helps to plan trips far in advance so you get the best rates — spontaneous weekend flights to New York will cost an arm and a leg. TSA pre-check was one of the best travel investments I made, second only to my noise-canceling headphones. Romantically, I've learned that seeing your significant other, even if only for two days, is totally worth a six-hour red-eye flight.
Jessica Aragon, Mortgage Partnerships Nerd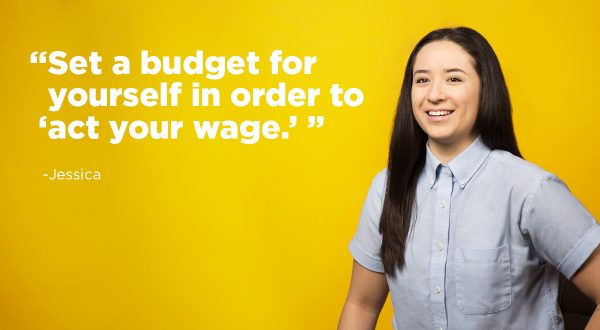 Jessica wanted to surprise her partner for their anniversary with a stay at a cool, artsy bed-and-breakfast in Monterey, California. But when the couple arrived, their room at the B&B was not ideal. Jessica couldn't get a refund on the room and could tell her partner was uncomfortable. She wanted their anniversary to be stress-free, so she paid for an upscale room at a new hotel. The new place was still within walking distance of downtown Monterey, complete with oceanfront view, king-size bed, Jacuzzi-style jet tub, breakfast room service, balcony and fireplace.
What was the total cost of your purchase?
About $250 for the first bed-and-breakfast and about $650 for the luxury hotel room.
What was the response to your gesture?
She told me not to book the new hotel spot if it was going to be expensive and if the B&B wasn't able to refund me. Once she walked into our room and walked through the bathroom, saw all of the bells and whistles, as well as the view and balcony, she was in disbelief and said it was too nice and too expensive and kept thanking me.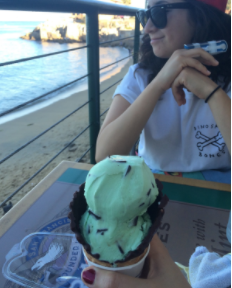 Did you change any spending habits as a result?
I learned to plan ahead in advance for what makes my significant other feel safe, as well as how much we should pay for our sanity. And that I shouldn't make impulsive purchases over $200. Also, planning better with all factors of area, reviews, and not trying just to get the best deals all of the time because it might bite me anyway.
Would you do it again?
In a heartbeat. We lived like queens for a night and we are still together four years later and I haven't spent that much money since.
Camille Brown, Marketing Nerd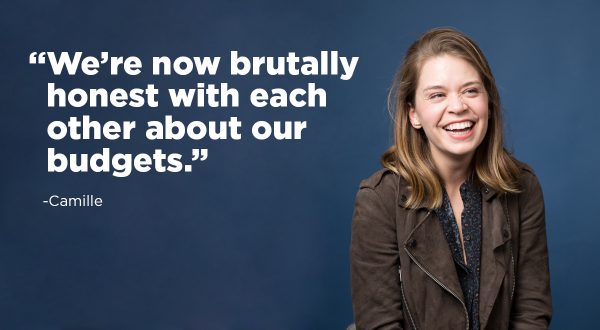 Camille fell hard for her now-boyfriend during her freshman year of college after they had the same class. But they didn't connect until three years later. He asked her to be his date at a party, and she was determined to make a good impression. So, Camille used the last cash she had in her emergency fund to buy the perfect outfit and accessories, plus pay for beauty costs. She assumed she wouldn't need to replenish her fund for a few months, but a day later her laptop broke down, and she racked up credit card debt to replace it immediately. Her boyfriend was flattered but didn't think a date with him qualified as an emergency expense.
What was the total cost of your purchase?
I spent about $500 on the outfit and $1,500 total (including credit card interest) on the laptop replacement. Since I was supporting myself through college at the time, I had to work overtime in three jobs for the next two months to pay back my credit card bills and build up my emergency fund again.
Would you do it again?
Ha! Not a chance. The thrill I got from that new outfit was not worth working overtime for two months during my senior year of college.
What did you learn from the experience?
I've learned to always have an emergency fund and to use it only for true emergencies; otherwise you're just tempting fate. Romantically, I've learned that I should never let my insecurity get the better of me on a first date. My boyfriend would have been thrilled if I showed up to the party in sweatpants, because he wanted to spend time with me. That's why he asked me out in the first place. I let my insecurity go to my head and ended up paying for it — literally.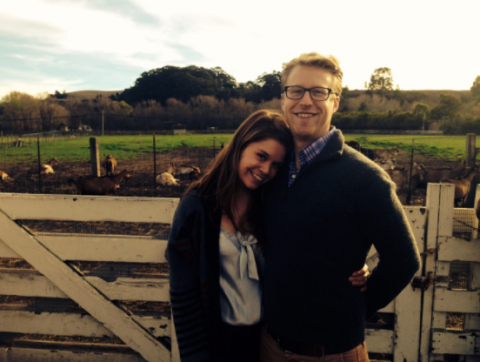 This photo was taken on our first Valentine's Day together, two months after that first date. I'm wearing an outfit that's entirely secondhand, have wet hair, no makeup on, and I feel like a million bucks.
Love got you in debt? CREATE A PAYOFF STRATEGY
If you've racked up debt from spoiling your significant other (or yourself), you can still improve your finances. To make monthly payments more manageable, consider consolidation in which you roll your debt onto a new credit card or loan at a lower interest rate. Consolidation works best as part of a larger plan to pay down your debt.
By consolidating with a personal loan, you'll get a lower interest rate that can help you pay off your debt faster. Use a personal loans calculator to see how different interest rates might impact your monthly payments, according to your credit rating and loan amount.
Another way to consolidate is by using a 0% balance transfer credit card. This method allows you to move the debt on a high interest credit card to a new card that offers no interest for a limited time. This option is best if you plan to accelerate your payments during the promotional 0% annual percentage rate period.
Anna Helhoski is a staff writer at NerdWallet, a personal finance website. Email: [email protected]. Twitter: @AnnaHelhoski.