Advertiser Disclosure
The Best Student Loans for Parents

Financial planners generally advise against taking on debt to foot the bill for your kids' tuition at the expense of your own retirement savings. The common saying goes: "Your child can borrow to pay for school, but you can't borrow for retirement."
But more parents are taking out loans to put their kids through school than ever before. The percentage of parent federal PLUS loan borrowers increased a jaw-dropping 385% between 1989-90 and 2011-12, from 4.1% of all federal student loan borrowers to 19.9%, a NerdWallet analysis found.
If you're going to borrow to pay for your kids' college, compare your options before choosing a lender. Both the federal government and private lenders offer parent loans. Here we've rounded up some top options.
In this post
Federal Direct PLUS loans for parents
SoFi parent loans
College Ave parent loans
Federal Direct PLUS loans
The most reputable OPTION
The federal government's Direct PLUS loan for parents is your best bet if you want peace of mind that you're borrowing from a reputable lender. While many private lenders have been offering parent student loans for only a few years, the government has been lending Parent PLUS loans since 1980.
---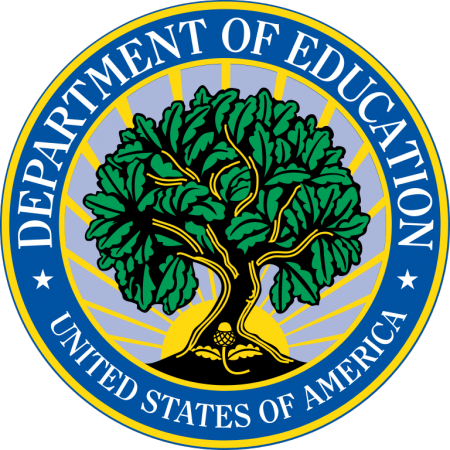 Federal Direct PLUS loans
6.31% fixed interest rate for 2016-17.
4.28% origination fee for 2016-2017.
10-year loan term.
You need a credit report that's free of recent bankruptcies and unpaid debts to qualify for a PLUS loan. But unlike with private lenders, your credit scores won't affect your interest rate. All federal loans issued in a given year have the same interest rate, which is set based on financial markets, and that rate will stay fixed throughout the life of the loan.
To apply for a PLUS loan, or any other federal student loan, fill out the Free Application for Federal Student Aid, or FAFSA.
You'll start owing payments on the PLUS loan as soon as it's disbursed. You can request to defer payments until six months after your child leaves school, but interest will continue to accrue. Your payment schedule will be set up automatically to have you making equal monthly payments for 10 years. But if you're struggling to afford your monthly amount, you can switch to an income-contingent repayment plan to extend your term to 25 years and cap your payment at 20% of your monthly income.
SoFi parent loans
the Lowest interest rates
SoFi has been around only since 2011, but it offers some of the lowest interest rates available for parent loans. However, SoFi parent loans lack flexible options that other lenders offer, including the ability to enter forbearance if you're struggling to make payments.
---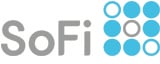 SoFi parent loans
2.95% to 6.13% variable annual percentage rate; 4.25% to 7.75% fixed APR.
No origination fee.
Five- and 10-year loan terms available.
In January 2016, SoFi announced that it wouldn't use credit scores to determine whether prospective borrowers qualify for a loan. Instead, the lender looks at borrowers' employment history, past ability to make on-time payments and monthly income relative to expenses. Still, the typical SoFi customer is a high earner with excellent credit; the average SoFi parent loan borrower has a weighted average FICO score of 764 and annual income of $168,000, SoFi spokeswoman Laurel Toney says.
You have to begin making monthly payments on SoFi parent loans within 30 to 45 days after the loan is funded. Unlike other lenders, including the federal government, there's no option to postpone loan payments through deferment or forbearance, and there are no flexible repayment options.
College Ave parent loans
the Most flexible option
College Ave is also new to the student loan space. It was started in December 2014 by former executives from Sallie Mae, one of the largest private student loan issuers. College Ave is unique in offering far more repayment plans and term length options than other lenders.
---

College Ave parent loans
4.03% - 6.03% variable APR; 6.54% fixed APR.
No origination fee.
Five- to 12-year loan terms available.
You need to earn at least $70,000 a year and have a credit score in the mid-700s to qualify for a College Ave parent loan, says Angela Colatriano, head of brand and product marketing at College Ave. All fixed-rate College Ave parent loans have the same APR, so unlike with SoFi and many other private lenders, your credit score won't affect your interest rate if you choose a fixed-rate parent loan.
You can start making full monthly payments right away, opt to pay just the interest while your student is in school, or pay the interest plus whatever amount you can afford. You can also pick to repay your loan in five, six, seven, eight, nine, 10, 11 or 12 years. An interactive tool on College Ave's website shows you exactly how changing your payment plan or term length will affect your monthly payment, interest charges and the total cost of the loan.
Next steps
In addition to these lenders, others including Citizens Bank, Rhode Island Student Loan Authority, Sallie Mae and Wells Fargo also offer parent loans. To apply, visit the lender's website or, for federal PLUS loans, submit the FAFSA.
Teddy Nykiel is a staff writer at NerdWallet. Email: teddy@nerdwallet.com. Twitter: @teddynykiel.