Thirty-year and 15-year fixed rates crept up a bit, while 5/1 ARM rates held steady for the third day in a row on Friday, according to a NerdWallet survey of mortgage rates published by national lenders this morning.
Rates are still historically low, but that may change in the medium term. "If rates stick at these levels, expect a final burst of home sales and refinances as 'fence-sitters' try to beat further increases, then a marked slowdown in housing activity," Sean Becketti, chief economist of Freddie Mac, said in a news release this week.
---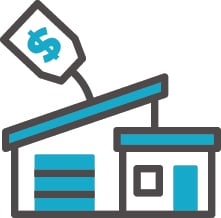 Housing starts rise and builder confidence holds firm
Nationwide housing starts — when construction begins on new homes — took off in October by 25.5%, rounding out to a seasonally adjusted annual rate of 1.32 million units, according to data released this week by the U.S. Department of Housing and Urban Development and the U.S. Census Bureau. Single-family starts reached their highest level since October 2007, and multifamily production increased 68.8% compared to last month.
"These robust figures correlate with strong builder optimism in the housing market," Ed Brady, chairman of the National Association of Home Builders, said in a release this week. "A firming job market, a growing economy and rising household formations will keep the housing recovery on track into next year."
Homeowners looking to lower their mortgage rate can shop for refinance lenders here.
NerdWallet daily mortgage rates are an average of the published APR with the lowest points for each loan term offered by a sampling of major national lenders. Annual percentage rate quotes reflect an interest rate plus points, fees and other expenses, providing the most accurate view of the costs a borrower might pay.
More from NerdWallet
Calculate your mortgage payment
Compare mortgage rates
How much house can you afford?
Michael Burge is a staff writer at NerdWallet, a personal finance website. Email: [email protected].