Mortgage rates for 30- and 15-year fixed loans didn't budge at all, while 5/1 ARM rates saw a tiny dip, according to a NerdWallet survey of mortgage rates published by national lenders Friday.
---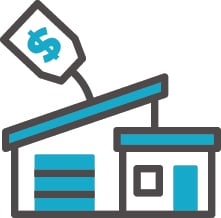 Rents in the West among fastest-growing in U.S.
Brace yourselves (and your wallets), West Coast dwellers: Your rents are expected to rise the fastest in the country over the next year, according to a new report. Many of those burgeoning increases are forecast in cities where tech jobs reign supreme.
Rents in Seattle and Portland will likely rise the fastest, according to the Zillow Rent Forecast for August 2016 to August 2017, which predicts rent trends across the nation. Rent growth is expected sooner rather than later in these large metros:
Seattle,

 7.2%

Portland,

 Oregon, 6.0%

Denver,

 5.9%

Cincinnati,

 5.2%

San Francisco,

 4.9%

Los Angeles,

 4.8%

Sacramento, California,

 4.7%

San Diego, 4.7%

Phoenix,

 4.6%

San Jose,

 California, 4.5%
Homeowners looking to lower their mortgage rate can shop for refinance lenders here.
NerdWallet daily mortgage rates are an average of the published APR with the lowest points for each loan term offered by a sampling of major national lenders. Annual percentage rate quotes reflect an interest rate plus points, fees and other expenses, providing the most accurate view of the costs a borrower might pay.
More from NerdWallet
How to refinance your mortgage
Compare mortgage refinance rates
Find a mortgage broker
Deborah Kearns is a staff writer at NerdWallet, a personal finance website. Email: [email protected]. Twitter: @debbie_kearns.