Advertiser Disclosure
Veterans United Home Loans Review 2018
Veterans United is the largest VA home purchase lender in the nation. Mortgages backed by the U.S. Department of Veterans Affairs are among the most valuable benefits provided to active-duty service members, as well as veterans and their families.
If you are shopping lenders that offer VA loans, here's what to expect from Veterans United.
---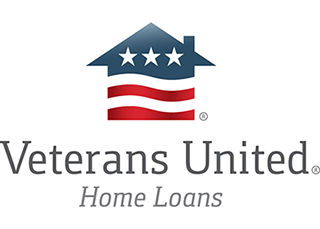 NerdWallet's rating: 4.5 / 5
at a glance
The nation's largest VA home purchase lender.
Minimum credit score is typically 620.
Maximum loan amount is $1.5 million.
Compare Veterans United with other lenders.
VA loans are surging in popularity
While Veterans United specializes in VA loans, the lender also offers FHA, USDA and conventional loans. Like most non-bank lenders, Veterans United does not offer home equity loans or HELOCs.
Last year the U.S. homeownership rate fell to a 50-year low, sinking to about 63%. But for service members and their families, homeownership is a priority.
"The VA puts the homeownership rate among veterans at about 82%," Chris Birk, director of education with Veterans United, tells NerdWallet. "So, there is this almost inherent desire to own a piece of the country that they've sworn to defend."
Nationally, VA loan volume has reached record highs, topping $179 billion in fiscal 2016. Riding that wave of popularity, Veterans United has more than doubled its loan volume in the past three years, moving from $5.1 billion in funded loans in 2014 to $10.3 billion in 2016.
Veterans United loan products
VA loans are a powerful tool for homeownership. To start, they're easier to qualify for than conventional loans and require no down payment, subject to certain loan limits.
"Veterans, service members and their families can face unique financial and credit challenges, given the nature of their service," Birk says. "It can also take military families years to save the typical 5% down payment for a conventional loan."
» MORE: Check Use our VA loan calculator to determine your monthly payment
Another unique characteristic of the VA loan approval process is the consideration of residual income, not just the typical debt-to-income ratio.
This underwriting standard looks for a certain amount of money left over at the end of the month after you pay major debt obligations — including your mortgage, home insurance, taxes, student loans — but not typical living expenses like your cell phone bill and food.
That "after the bills are paid" income requirement varies by the cost of living in your area and the size of your household.
Here's an example:
A family of three living in the South or Midwest would need to have at least $889 left over each month after paying their mortgage, student loans, car loans or other major expenses. That $889 would cover groceries, clothing and other typical family expenses. Requirements are higher in the Northeast and West.
Also, credit score standards are less stringent.
"Last year the average FICO score for a VA purchase loan was about 50 points lower than the average conventional [loan] score," Birk says.
The Veterans United loan process
With an "any time, any place" client base, Veterans United offers 24/7 customer service, so getting a mortgage — or just a question answered — works on your schedule. And while lending to customers in all 50 states, Veterans United has branches in only about half of them.
A lot of business is conducted online or over the phone. You can complete a loan application and prequalify online.
Veterans United offers loans to a maximum of $1.5 million.
Considering fees and mortgage rates
Fees vary "based on the loan product, the borrower's credit profile and the market area we're serving," Birk says.
As for VA loans, many of those fees are standardized. The VA charges a "funding fee" for regular military borrowers that can range from 1.25% to 3.30% of the loan amount, depending on the amount of your down payment. That funding fee is slightly higher for members of the Reserves and the National Guard.
And lender fees — such as origination, underwriting and processing charges — can amount to no more than 1% of the loan amount, according to the Department of Veterans Affairs. You may also pay typical closing costs and third-party fees, such as appraisal, credit report and recording fees. Often, you can negotiate a deal where the home seller pays some fees, but the VA limits those "concessions" to 4% of the loan.
Veterans United doesn't publish mortgage rates on its site. A rate quote based on your credit score, debt-to-income ratio and loan term is available with an online tool, though the tool was not tested by NerdWallet.
» MORE: Compare VA mortgage rates
Gauging customer service
The home loan process is hard enough without having to deal with bad service. Veterans United gets high marks for a low volume of complaints registered with the Consumer Financial Protection Bureau, according to NerdWallet analysis. The lender also provides helpful guidance with an online first-time home buyer course.
Veterans United also has what it calls the Lighthouse Program: a free credit score education and repair service.
"If you come to us, not in a position to qualify, a Lighthouse credit expert will take a look at your credit profile, talk with you about your finances and your goals, and whether it's for three weeks, three months or three years, they will work with you to develop a personalized plan to tackle your credit and financial issues and get you on the path to prequalification," Birk says.
The program can also benefit those who can qualify for a home loan but simply want to build their credit score — and perhaps earn a better mortgage rate.
What Veterans United does best
Earns a five-star rating for customer satisfaction, based on a low volume of complaints filed with the CFPB
Offers 24/7 customer service
Provides a client advocate team staffed by former senior enlisted leaders from each branch of the armed forces
Where Veterans United falls short
Doesn't offer home equity loans or HELOCs
Loans are available in all 50 states, but Veterans United has offices in only about half
Though VA loans are available to service members and veterans living in U.S. territories, Veterans United doesn't lend to applicants living there
More from NerdWallet
Best lenders for FHA loans
Get Preapproved for Your Mortgage
How much home can you afford?
Hal Bundrick is a staff writer at NerdWallet, a personal finance website. Email: hal@nerdwallet.com. Twitter: @halmbundrick.
NerdWallet's star ratings for mortgage lenders are awarded based on our evaluation of the products and services that lenders offer to consumers who are actively shopping for the best mortgage. The six key areas we evaluated include the loan types and loan products offered, online capabilities, online mortgage rate information, customer service and the number of complaints filed with the Consumer Financial Protection Bureau as a percentage of loans issued. We also awarded lenders up to one bonus star for a unique program or borrower focus that set them apart from other lenders. To ensure consistency, our ratings are reviewed by multiple people on the NerdWallet Mortgages team.