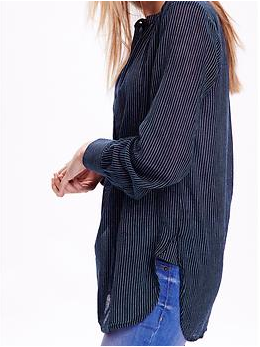 February brings Valentine's Day, ski season and a host of other seasonal events. And of course everything is more fun when you've got a new outfit.
Old Navy is fueling your shopping habit by offering 40% off the entire store.
Find deals on items like women's shirts, men's tees, girl's dresses and boy's jeans. There's also a wide array of toddler and baby clothes on sale, too.
Here are a few items we're thinking about adding to our shopping cart:
The sale ends today, Feb. 10, so start shopping!
Shopping Dealfinder Newsletter
Get the best deals of the day and more!