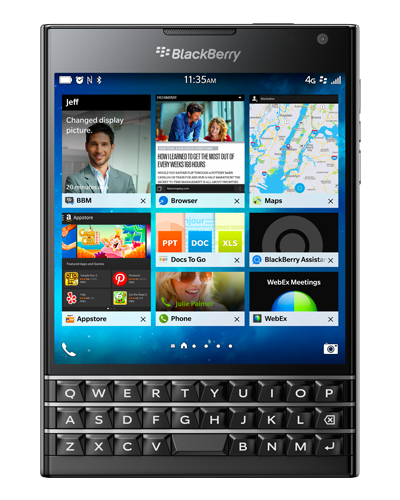 The recent announcement of the new 4-inch iPhone SE smartphone from Apple has been making waves in the electronics world, but there's another phone company that's offering something exciting for techies.
Through April 12, BlackBerry is offering up to 30% off select items as part of a Spring Sale event. From phones to accessories, here's a look at some of the discounts:
30% off cases
30% off power (charging pods, car chargers and batteries)
30% off headsets
20% off BlackBerry Passport (black or white) and Passport Silver Edition
» MORE: BlackBerry Priv vs. iPhone 6S
Visit the ShopBlackBerry website to see all of the deals and conditions for yourself. Keep in mind that quantities are limited, so you'll want to act soon if you've got your eye on a new phone or accessory.
» MORE: Best cell phone plans
Find this deal at ShopBlackBerry.
Shopping Dealfinder Newsletter
Get the best deals of the day and more!