At the 2016 CES in Las Vegas, the huge annual technology trade show, activity tracking giant Fitbit pulled back the curtain on its latest fitness watch, the Fitbit Blaze. It's another entry in a long list of smartwatches and activity trackers fighting for their place on your wrist.
If the Blaze looks familiar, that's because it takes a page out of the Apple Watch playbook: swappable bands, a rectangular touch-screen face, and a customizable color display.
But can it compete with the Apple Watch under the hood? Before you buy, we compared the two products to see which smartwatch would be a better fit for you.
The watches: At a glance
| | Fitbit Blaze | Apple Watch Sport |
| --- | --- | --- |
| Price | $199.95 from Fitbit | $349.99 from Apple |
| Color | Black, blue, plum | White, blue, green, pink, black |
| Display | Gorilla Glass color touch screen | Ion-X glass Retina Display |
| Bluetooth 4.0 | Yes | Yes |
| Heart rate sensor | Yes | Yes |
| Water resistant | Yes | Yes |
| Text notifications | Yes | Yes |
| Apple Pay | No | Yes |
| Battery life | Up to 5 days | Up to 18 hours |
| Compatibility | Syncs to over 200 iOS, Android and Windows devices | Requires iPhone 5 or later and iOS 8.2 or later |
| Buy on Amazon | | |
The watches: Up close and personal
Fitbit Blaze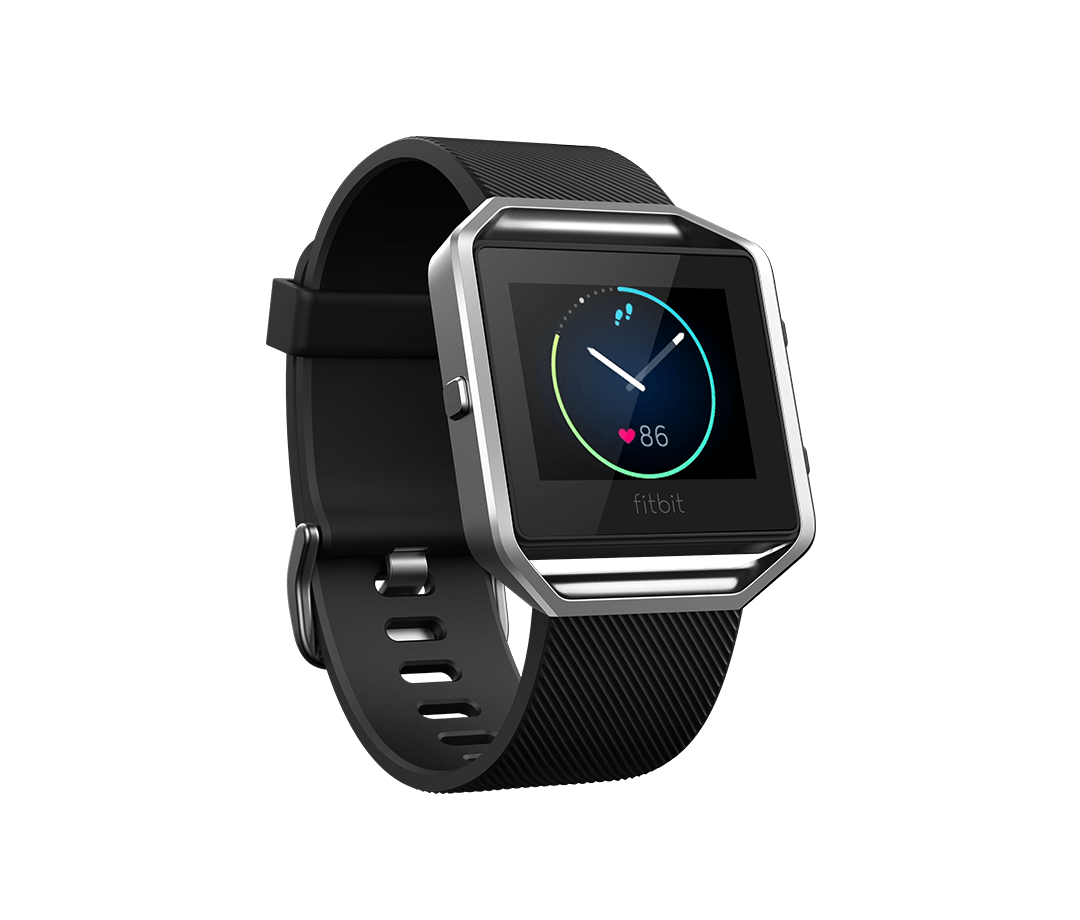 NerdWallet takes you shopping: The Blaze boasts staple Fitbit features (records multi-sport workouts, tracks all-day activity, provides workout summaries, and monitors sleep), while also incorporating smartphone-based qualities (syncs wirelessly, controls music from mobile playlists, and provides call and text notifications).
Additionally, the device's PurePulse Heart Rate gives heart rate readings, and wearers can connect the Blaze to the GPS on their compatible smartphone to map routes. There's no built-in GPS.
The Blaze comes in three sizes: small (fits wrists 5.5 to 6.7 inches in circumference), large (fits wrists 6.7 to 8.1 inches in circumference) and extra-large (fits wrists 8.1 to 9.3 inches in circumference).
It has a color touch-screen Gorilla Glass display, and users can purchase a variety of accessory bands and frames (sold separately). The metal links and frame cost $129.95, leather bands and frame run $99.95 and the classic band can be purchased for $29.95.
One area where the Blaze beats the Apple Watch Sport is compatibility. You don't have to own an iPhone to use this watch, as it can sync to over 200 leading iOS, Android and Windows devices via Bluetooth 4.0. The product has a syncing range of 20 feet.
Want to lower your home expenses?
Let us help you find the best deals.
Learn more
Also appealing? The watch's battery life lasts up to five days, so there's no need for constant charging.
But don't mistake the latest Fitbit for a fully functioning smartwatch. Its water-resistant design and fitness-centered attributes clearly make it an activity watch first and foremost. There are no apps, there's no Siri functionality, and there certainly aren't any emojis to send.
Consumers can preorder the Fitbit Blaze now, but the watch won't begin shipping until March.
Good fit for: Trendy, goal-oriented athletes. The Blaze is a new step for Fitbit. This latest model effectively combines tried-and-true Fitbit tracking features with a streamlined design and appealing smartwatch components. It's suitable for advanced fitness tracking without costing as much as a typical smartwatch.
Is a different Fitbit model right for you? Compare the Fitbit Charge and the Fitbit Surge.
Apple Watch Sport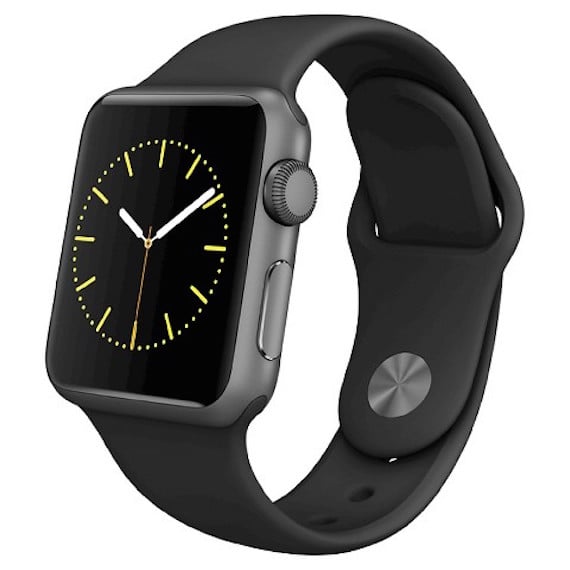 NerdWallet takes you shopping: Whereas the Blaze is a fitness watch with smartwatch features, the Apple Watch Sport is just the opposite: a smartwatch with activity-tracking features.
The Apple Watch Sport comes in different sizes (38mm or 42mm) as well as color combinations, and wearers can purchase replacement bands separately. Sport bands cost $49, while more-intricate designs — such as the leather loop — have a price tag of $149.
The watch itself features Ion-X glass and a Retina Display with pressure-sensitive Force Touch. Its battery life lasts for up to 18 hours, depending on usage.
Fitness features include an Activity app, Workout app, heart rate monitor, progress updates and workout summaries. You can also download a number of third-party fitness apps, including Strava Cycling, Pocket Yoga and Runtastic Six Pack.
But activity is just the beginning. Those sporting an Apple Watch can receive notifications (call, text, email, Twitter, etc.), send emojis, interact via Siri voice functionality, make payments with Apple Pay, draw sketches with Digital Touch, and download a whole host of apps.
The Apple Watch Sport requires an iPhone 5 or later and iOS 8.2 or later. Similar to the Blaze, some features like GPS can operate only when your synced smartphone is nearby.
Something else to keep in mind: Rumors are swirling about a possible Apple Watch 2 dropping as soon as spring 2016. If that's true, you may want to hold out for the new and improved successor. Or, you may soon be able to purchase the original Apple Watch Sport at a discounted price.
Good fit for: iPhone owners and tech enthusiasts. The Blaze likely won't overthrow the Apple Watch in the smartphone space anytime soon. The Sport is still the right choice for Apple fans who want immediate notifications and phone-like capabilities from the convenience of their wrist.
Compare the Apple Watch Sport to the Fitbit Surge in a fitness smartwatch standoff.
Time to decide
Before you spend hundreds of dollars on a fancy new wrist accessory, consider your main goals for the watch. If affordability and activity tracking top your list, check out the Fitbit Blaze. If you want to access nearly all of the features from your smartphone on your watch, go for the Apple Watch.
For activity tracker buying advice, check out:
Courtney Jespersen is a staff writer at NerdWallet, a personal finance website. Email: [email protected]. Twitter: @courtneynerd.
---
Image via iStock.