Activity trackers are designed to keep your fitness goals on track. And with fall and winter months quickly approaching, you may need the extra push to stay motivated on those days when the cozy fire inside looks a lot more appealing than whatever's happening outside.
There are several trackers on the market, with Fitbit being a popular option. The company's Charge and Charge HR will both help you reach your fitness goals. But how do you choose between the two similar-looking devices? We're here to help.
The trackers: At a glance
The Fitbit Charge and the Fitbit Charge HR have more in common than just their names. They're both activity wristbands that track fitness stats and sleep.
Battery life and heart rate monitoring are the most noticeable differences between the two. And although both retail for $129.95, it's worth noting that you likely won't pay full price for the Charge. It was discontinued by the manufacturer following the release of the Fitbit Charge 2, which means many third-party retailers now sell it at a discount.
| | Fitbit Charge | Fitbit Charge HR |
| --- | --- | --- |
| Retail price | $129.95 | $129.95 |
| Color | Black, slate, blue, burgundy | Black, plum, blue, tangerine |
| All-day activity tracking | Yes | Yes |
| Sleep monitoring | Yes | Yes |
| Call notifications | Yes | Yes |
| Heart rate monitoring | No | Yes |
| Battery life | 7-10 days | Up to 5 days |
| Buy on Amazon | | |
» MORE: Fitbit Comparison: Which Fitbit Activity Tracker Is Best for You?
Fitbit ChargeThe trackers: Up-close and personal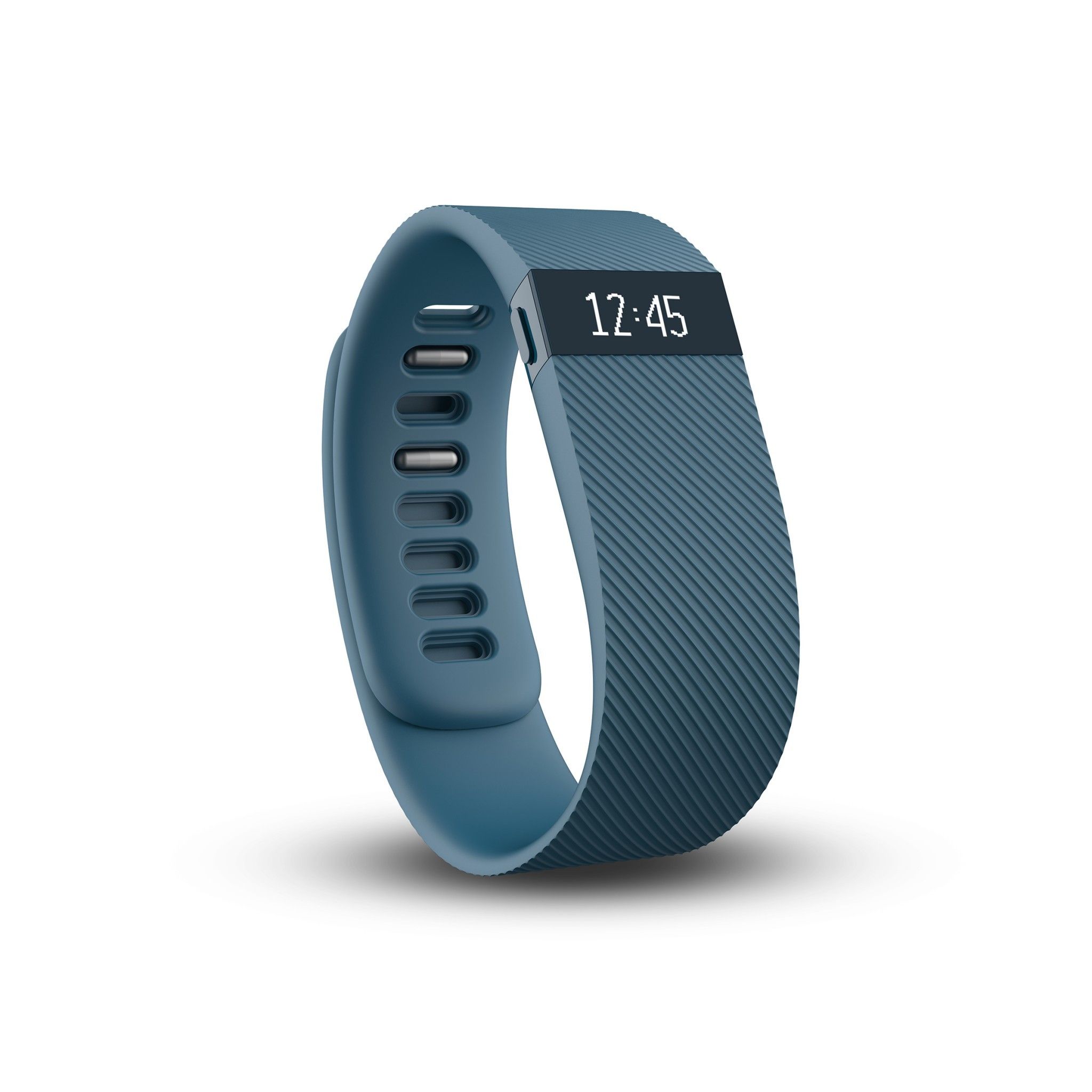 NerdWallet takes you shopping: The Charge covers nearly every aspect of a typical fitness routine. Designed for all-day wear, the wristband tracks steps, distance, calories burned, floors climbed and active minutes. Users can also monitor sleep and set a silent vibrating alarm.
As far as the tracker's interface goes, wearers can see call notifications and view the time of day on the device's OLED display.
This Fitbit model is also water-resistant. It features a battery life of seven to 10 days and can wirelessly sync to tablets, computers and more than 150 compatible smartphones via Bluetooth 4.0 technology.
Good fit for: The Fitbit Charge is an ideal choice for athletes who are making their first venture into the activity tracker space. With its relatively affordable price point, long battery life and nearly identical features to the HR model, you'll be sure to get a lot out of your purchase.
» MORE: Fitbit Charge vs. Fitbit Surge
Fitbit Charge HR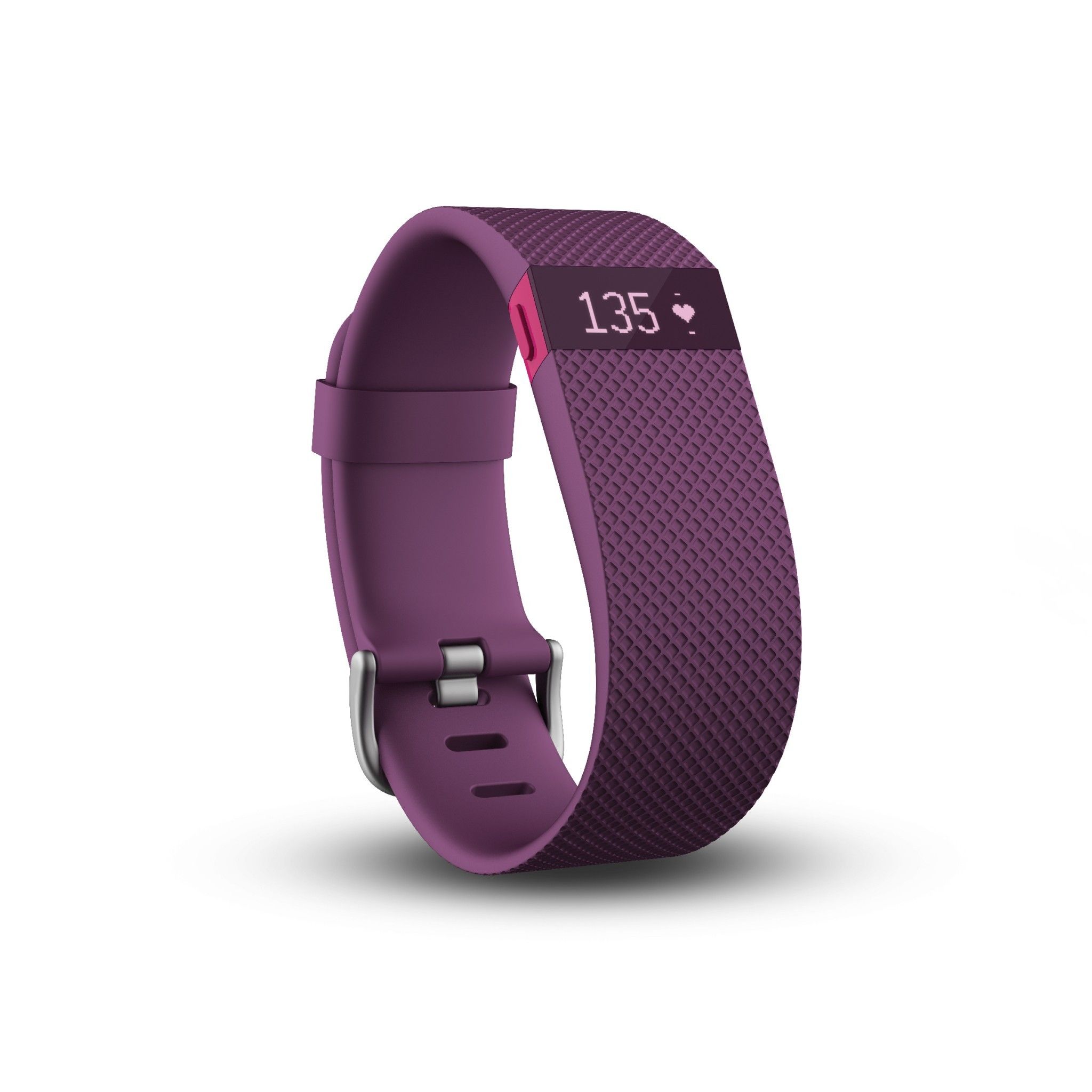 NerdWallet takes you shopping: The majority of the $129.95 Charge HR's features are nearly identical to the Charge. It can track workouts, distance, calories burned, floors climbed, active minutes, steps and sleep. The tracker provides caller ID via its OLED display.
Also similar to the Charge, the Charge HR is water-resistant and can wirelessly sync to tablets, computers and more than 150 compatible smartphones via Bluetooth 4.0 technology. Its battery life is slightly shorter, though: up to 5 days compared to the Charge's seven to 10 days.
The Charge HR's signature differentiating component is its heart rate monitor, which provides continuous and automatic wrist-based heart rate readings.
Good fit for: Serious athletes should consider the Fitbit Charge HR. Its heart rate monitor fills any gaps in activity tracking that the Charge may have. Combine the heart rate monitor with the sleep tracking, fitness monitoring, alarms and notifications, and you'll never need to take your wristband off.
Ready, set, go
One more thing to consider: If you don't think you'll need the call notifications, heart rate monitoring and other advanced features of these devices, you have other options. Try a lower-end Fitbit model, such as the Zip ($59.95).
More from NerdWallet
Fitbit Flex 2 vs. Garmin Vivoactive
Apple Watch Series 2 vs. Fitbit Flex 2
Fitbit Alta vs. Fitbit Charge HR
Courtney Jespersen is a staff writer at NerdWallet, a personal finance website. Email: [email protected]. Twitter: @courtneynerd.
---
Image via iStock.