To make your holiday shopping experience a little easier, our handpicked selection highlights the best kitchen supplies of the season. For great deals all year round, check out our DealFinder page, where we do your bargain-hunting homework for you.
When you're shopping for a home chef, it's hard to know what to buy. Cooking enthusiasts tend to have fully stocked kitchens with more pots and pans than the average person can handle. Even so, there's no shortage of useful gifts you can give the cooks, bakers and other foodies in your life.
Here's a brief selection of handy items to improve even the most experienced chef's cooking experience:
Dreamfarm Garject Garlic Press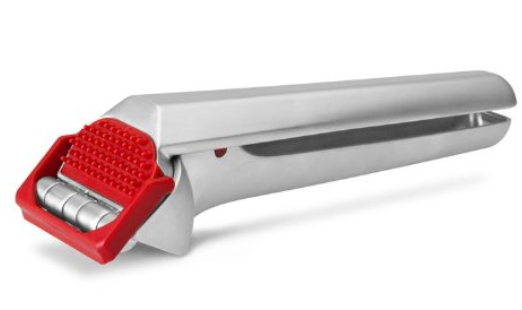 This is not your average garlic press. For people tired of peeling clove after clove, this Dreamfarm garlic press promises fast and easy garlic preparation. You can place multiple cloves in the press at a time, and you don't even need to peel them. For easy cleanup, the press offers a one-button solution, saving you time better spent preparing and enjoying your delicious meal.
Ninja Professional Blender (NJ600)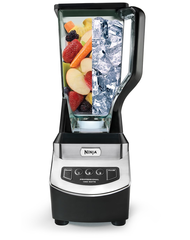 If you're looking for a long-lasting, multifunctional gift, consider the NJ600 blender from Ninja. With a 72-ounce capacity, the high-end blender allows you to prepare drinks, soups and desserts for large groups. The NJ600 is strong enough to pulverize ice, and it can tackle whole fruits and vegetables with no strain on the motor. With its easy-to-use control panel, you can choose from three speeds and a pulse function.
Ricki's Cheese Making Kit
for Mozzarella & Ricotta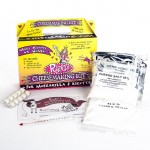 For the foodie interested in do-it-yourself projects, this mozzarella and ricotta kit offers a quick way to make your own cheese at home. Whether you're looking to add a fresh taste to your Mediterranean salad or make a creamier Alfredo sauce with ricotta, this 30-minute kit would make a fun and practical gift for any dairy fan.
Buy from Amazon | Buy from New England Cheese Making Supply Co.
ThermoWorks Splash-Proof
Super-Fast Thermapen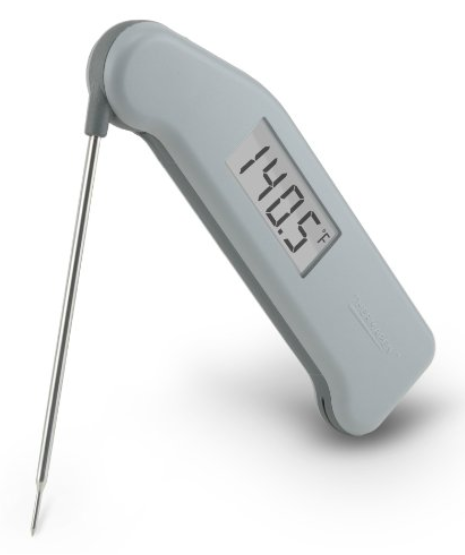 Offering speed and accuracy, this digital thermometer from ThermoWorks is a handy present for anyone who loves to prepare roasts, cakes or casseroles. Designed in an easy-to-grip shape without cables or buttons, the Thermapen delivers 3-second readings in Celsius or Fahrenheit. The practical thermometer features a 1,500-hour battery life and is sure to be a handy addition to a home chef's kitchen for years to come.
Stainless Steel Soap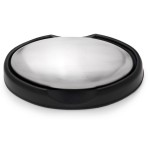 For that person on your gift list who is looking for a better way to wash away the lingering odors of garlic and onions, this stainless-steel, soap-shaped bar offers a simple solution. This smooth piece of stainless steel will remove unwanted odors from your hands, but unlike soap, it won't wear away from frequent use. To wash your hands, simply run the bar under cold water and rub gently.
Gneiss Spice Everything Spice Kit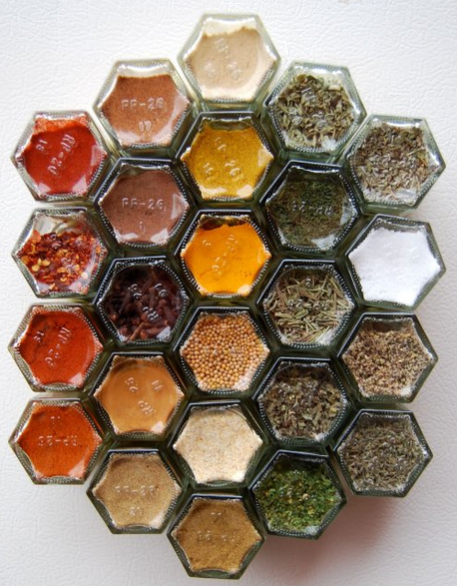 As a wise chef knows, there's no such thing as having too many spices in your kitchen. This attractive spice collection magnetically attaches to your fridge or other metal surface, displaying 24 elegantly labeled jars. Each jar is filled with organic spices and herbs, including kitchen staples like parsley and cloves, and you can refill the jars when they run out.
Williams-Sonoma
All-Clad 7-Qt. Deluxe Slow Cooker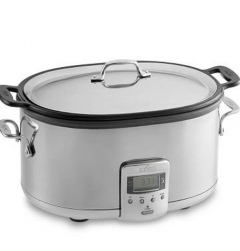 Designed for preparing stews and other dishes that require low, slow cooking, this All-Clad slow cooker from Williams-Sonoma features an elegant, durable design, making it a practical gift for any kitchen. The cooker works by evenly distributing heat along the entire surface of the pot, resulting in succulent, flavorful dishes. At 7 quarts, the large-capacity, cast-aluminum insert can be used in the cooker, on gas or electric stovetops, in the oven and even as a serving dish.
Cuisipro Deluxe Decorating Pen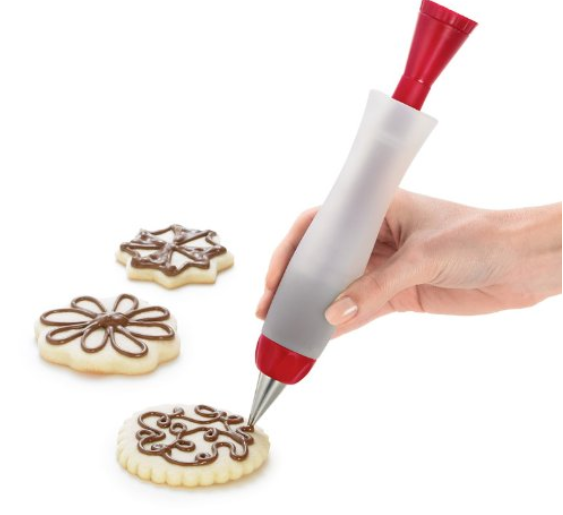 With a practical, refillable design, the Cuisipro deluxe decorating pen makes it easy to add an elegant touch to your homemade desserts. An excellent gift for people who love baking and confectionery, the pen is easy to draw or write with and features three decorating tips: a pen nozzle, a round tip and a ribbon tip. With a capacity of 1.4 ounces, the pen is handy for decorating strawberries, cakes, gingerbread and more.
Written by Melinda Szell with products and prices compiled by Fan Yang
Looking for more great deals on kitchen essentials? Check out the home & kitchen section on DealFinder. You can also find great deals from brands like KitchenAid, Ninja, Sodastream and more.
Gift in pan image via Shutterstock