Looking forward to some great end-of-summer deals this Labor Day weekend? You're in good company. According to the National Retail Foundation, the average family with school-aged kids has finished only about half of its shopping so far, since many are anticipating money-saving deals at the end of August. People also have taken advantage of off-season pricing on travel—AAA Travel reports that a record 34.1 million Americans are planning getaways this holiday weekend.
Whether you want to book a last-minute trip, buy a new outfit or snag a discounted HDTV, check out these promotions before hitting the mall.
Electronics
Clothing and accessories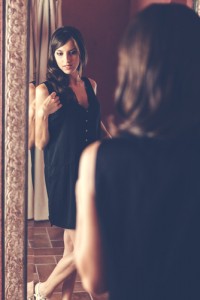 Personal care
Travel
Furniture, décor and home improvement
Cars
Labor Day shopping tips
Here are some easy ways to make the most of your sales shopping spree this weekend:
Start the day right. If you're feeling hungry or tired, you might not think twice about spending a lot of money at the food court or on products you don't really need. Keep your budget in check by making sure you eat a good meal and get lots of rest before going to the mall.
Make a plan. Everyone hates the feeling of going into one store and making a purchase, only to realize another store was selling the same product for less. The good news is, this can be avoided with a little research beforehand. Most outlets post their big sale items online, making it easy to compare prices and find deals. By knowing which stores you're visiting first and what you're planning to purchase from each store, you won't end up wasting time or over-spending.
Be mindful about your spending. If you're using your credit card to get rewards this holiday weekend, remember to stick to a budget. According to studies cited by Psychology Today, consumers were consistently more willing to pay more for items if they were paying with credit rather than cash. Knowing this could help you make smarter spending decisions in the store.
Traveling strategies for the weekend
Looking for ways to save money on travel?
Keep the weather in mind. If you're going to Las Vegas to take advantage of off-season deals, don't let the hot desert summer catch you off-guard. Bring summer clothes, water bottles and sunglasses so you're ready to enjoy the heat. You'll save some money by not having to purchase these items while you're away from home, and you'll be able to spend more time enjoying your vacation rather than shopping.
Bring snacks. Dining out three times a day can add up quickly. Consider saving some extra cash by stocking up on snacks at a grocery store near your hotel or bringing packed lunches.
Buy unique, inexpensive souvenirs. Instead of overspending in gift shops, go off the beaten track and find unique items for lower prices at places such as flea markets or festivals. Taking the time to look for these items will save you money and cause their recipients to feel a bit more special.
Buy tickets for future travel. The peak summer travel season is winding down, and it's the perfect time to book plane tickets—even if you're not planning on traveling this Labor Day. As the CEO of FareCompare.com told Forbes, the end of the summer season this year was Aug. 25; tickets bought after this so-called "magic date" will be lower in price. If you're booking travel plans for Thanksgiving or Christmas, now could be the best time to do it.
Buying the right car during clearance season
Wondering which car you should buy?
Calculate the actual cost. Before driving home in a new car, consider the cost of maintenance, gas and insurance. Buying a hybrid or other fuel-efficient car could be worth the investment in the long run, considering the rising cost of gasoline. Using NerdWallet's Car Insurance Estimator Tool, you can also figure out how much car insurance will cost and factor that expense into your budget.
Test-drive on a rough road. To get a feel for how your new ride might handle certain conditions, test-drive it on a rough or hilly road and take note of the noise level. Before making a decision, compare the safety features, visibility and seating configurations on different models to make sure that your new vehicle fits your needs.
Bring your paperwork. When you visit the dealership, come prepared with a copy of your credit report as well as a list of auto loan rates from banks and credit unions. This way, if the dealership offers you a pricier financing deal, you can be prepared to negotiate or finance the vehicle another way.
Saving locally
Corporate chains aren't the only ones trying to get rid of their seasonal stock or hurrying to fill rooms during an off-season. Lots of local shops, hotels and dealerships offer great savings this time of year, too. Ask your neighbors and check your local paper to get more information about deals in your hometown. And keep an eye on your favorite store's social media accounts for special deals that may be posted there.
---
Crowded mall image via n.karim/Flickr. Woman trying on a dress and man looking at a car images via Shutterstock.
You might also enjoy:
Labor Day Travel Deals: The Best 2014 Getaway Sales and Discounts