Many people want a dependable vacuum that can tackle every nook, cranny and floor type in their home. If that's you, you might be wondering whether the Oreck Insight, a highly reviewed lightweight, upright vacuum cleaner, is a good choice.
Before you buy, check out our analysis of this $300 vacuum to learn about its strengths, weaknesses and whether it'll do the job in your home.
The vacuum
The Oreck Insight is lightweight, quiet and strong on both hard floors and carpet.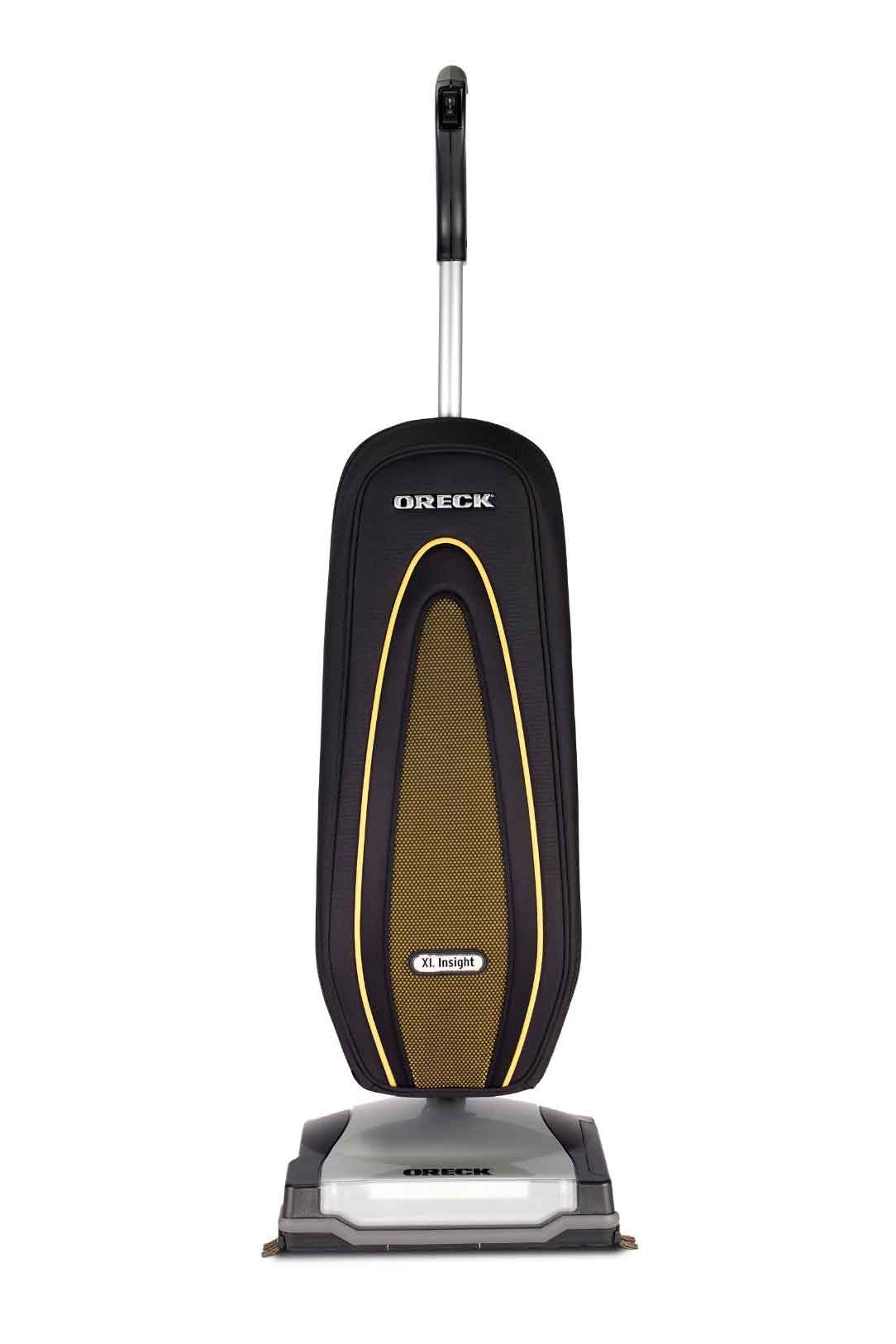 This model has a low-profile design, which allows it to clean under furniture, and side brushes to ensure that even the edges of a room get their share of cleaning attention. The upright also includes two speed settings: Use high speed for carpet and low speed for rugs and bare floors.
This Oreck weighs just 9 pounds and has a 30-foot power cord. The vacuum retails for $299.95 but is often sold for less at Amazon. (When you're shelling out several hundreds on a major purchase such as a vacuum, don't forget to match your credit card to your purchase to maximize your rewards.)
This vacuum is so impressive that it's NerdWallet's top-rated overall vacuum, based on an analysis of 7,882 reviews. It also earned a spot on a handful of other lists: best vacuums for carpeted floors, best vacuums for hardwood floors, best lightweight vacuums and best upright vacuums.
» MORE: The best upright vacuums
The reviews
We analyzed reviews of some of the most popular vacuums on the market to come up with a definitive buyer's guide. We looked at expert opinions from review sites such as The Sweethome and Good Housekeeping and analyzed user reviews to see what shoppers were saying about the various attributes of each vacuum.
To determine the scores, which range from a low of 1 to a high of 10, we considered what users reported about the vacuums' performance overall and in a variety of settings, such as on stairs or hardwood floors. We also factored in reviewers' observations on characteristics such as noise level and durability for a well-rounded look at each model.
After our analysis and observations, the Oreck Insight came out shining, with positive reviews in nearly every category we studied: 9.6 overall score; perfect 10s for how well it cleans hard floors and stairs; and 9.6 for ease of use and how well it cleans carpet.
» MORE: The best vacuums for hardwood floors
The pros
It's hard to pick just one area where the Oreck Insight excels. Users and reviewers sing the praises of this lightweight upright for its efficiency on a variety of floor types as well as its ease of use.
In addition to scoring 10s for cleaning hard floors and stairs, it also earned perfect scores in two other categories: weight and noise. Reviewers noted that the vacuum's suction power is consistently strong on vinyl, hardwood, ceramic tile, rugs and carpet.
Users also love how lightweight the vacuum is, which makes toting it around the house hassle-free. Some even said the Oreck Insight seems to propel itself. The Insight is also extremely quiet.
The cons
Although the reviews were good across the board, users did note a few areas where the Oreck Insight fell short. These included a slight feeling of awkwardness when maneuvering the vacuum; some people thought it was difficult to push. Some users said it left some pet hair behind. But even the comparatively "low" score in pet hair cleaning was a 9.0.
» MORE: The best lightweight vacuums
The verdict
It's tough to go wrong with the Oreck Insight vacuum. For a lightweight upright that can deliver a consistently strong performance all throughout your home, this model is an excellent choice.
But if pet hair pickup is your top priority, we'd recommend the Dyson V6 Motorhead, a cordless stick vacuum that excels at cleaning hard floors, carpet and pet hair.
If the price of either of these vacuums is your only hesitation, check out our roundup of the best cheap vacuums under $200 and under $100.
More from NerdWallet
Dyson V6 Absolute vs. Dyson V6 Motorhead
5 things you should know before buying a vacuum
Courtney Jespersen is a staff writer at NerdWallet, a personal finance website. Email: [email protected]. Twitter: @courtneynerd.