Check out the handpicked list below for a gift guide on this season's toys. For great deals all year round, check out our DealFinder page, where we do the deal-searching homework for you!
Whether you're shopping for your children, grandkids or little cousins, toys are a holiday staple. There's nothing like seeing the smiles on kids' faces when they tear open their gifts to find the latest toy they're been longing for, not boring socks or sweaters.
If you're not sure what to purchase this season, take a look at this selection for great items for that child on your list:
Mattel Hot Wheels Car Maker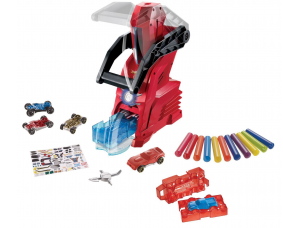 If you've got a creative child who loves cars, look into Mattel's Hot Wheels Car Maker. Recommended for children ages 8 and up, the Car Maker lets children design their own cars, melting colored wax into the molds of their choice. To ensure that the device is used properly, a voice and flashing lights will guide your child through the process. Once the wax has melted, your child can attach the car body to a chassis and decorate the exterior with sticker decals.
My First Disney Princess Frozen Snow Glow
Elsa Singing Doll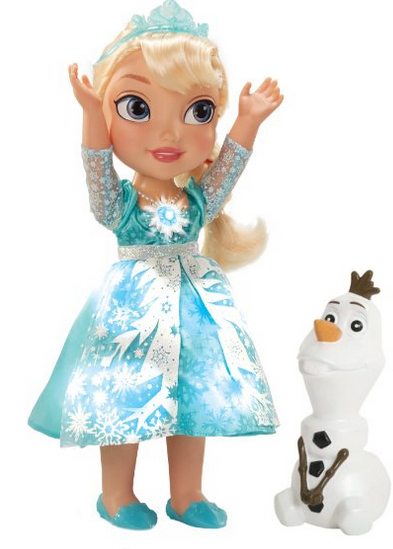 Fans of Disney's "Frozen" will be delighted by Snow Glow Elsa. The interactive doll sings and speaks at the touch of her snowflake necklace. If you raise her arms, her dress and necklace light up. The battery-operated toy, recommended for ages 3 and up, comes with Elsa's snowman friend, Olaf.
Lego 'Star Wars' X-Wing Starfighter Set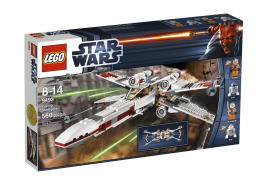 If you've got a "Star Wars" fan in the family, consider picking up an X-Wing Starfighter set from Lego. This themed set features the classic spacecraft and can be used with other Star Wars sets or on its own. Kids who love building will enjoy creating the 560-piece Starfighter, which features proton torpedoes, wings that fold into attack mode and retractable landing gear, and comes with four mini-figures. Recommended for children ages 8 to 14, the X-wing offers ample opportunities for creative play.
LeapFrog LeapPad2 Power Kids' Learning Tablet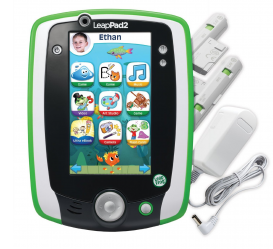 Shopping for an educational gift this holiday season? Designed for kids ages 3 to 9, the LeapPad2 Power from LeapFrog combines fun and learning in a 5-inch tablet for children. The handheld device, which is available in green or pink, comes with nine interactive games for kids to explore. For more educational entertainment, kids can download an array of teacher-approved apps from LeapFrog and even use the tablet to shoot photos.
Giant Microbes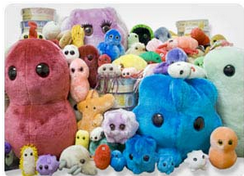 The perfect gift for the child interested in science and disease, Giant Microbes are larger-than-life viruses, bacteria and human cells. With a broad selection ranging from Yersinia pestis (the Black Death) to salmonella and toxoplasmosis, these huggable toys give your child a hands-on opportunity to learn about biology and health. You can choose from more than 150 plush designs.
Giant Microbes website | Buy from Amazon
Crayola Melt 'N Mold Factory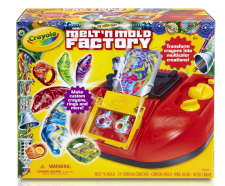 For kids who love hands-on art projects, Crayola's Melt 'N Mold Factory offers an exciting new way to engage with crayons. The toy lets kids melt down broken crayon pieces into new, multicolored crayons or even alternative shapes, like wearable rings. Recommended for children ages 8 and up, the Melt 'N Mold Factory can be used directly by kids, unlike silicone molds that require adult assistance and use of the oven.
Barbie Dream House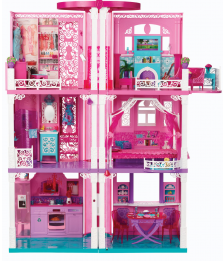 A great addition for any family with Barbie dolls, the Barbie Dream House lets kids play with their dolls in a three-story mansion. The 30-inch pink luxury dollhouse features fully furnished rooms, including a bedroom, bathroom and kitchen. Fully equipped with two elevators, a light-up oven and interactive television set, the toy allows for imaginative play with Barbie dolls and accessories. The Dream House is recommended for children ages 5-7.
Written by Melinda Szell with products and prices compiled by Fan Yang
Looking for more great deals on toys? Check out the kids and toys section on DealFinder! You can also find great deals from brands like Lego, Leapfrog, Crayola and more.
Child opening present image via Shutterstock