AT&T offers both limited and unlimited data plans, and its prices generally tend to be more expensive than competitors like Sprint and T-Mobile. But AT&T's network performance ranks second nationally, trailing only Verizon.
---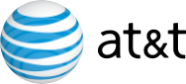 At a Glance
Plans start at $60 for 3GB of data
Notable: Mobile Share Plus plans allow rollover data; unlimited plans include access to 30+ channels via the WatchTV app
AT&T cell phone plans
Unlimited Plans
AT&T offers two unlimited data plans: Unlimited &More and Unlimited &More Premium. Both include access to more than 30 channels of live television on your smartphone via the WatchTV app. You can save $10 per month if you sign up for autopay.
Unlimited &More ($80): Video streaming is limited to standard definition (480p). Mobile hot spot is not included with this plan.
Unlimited &More Premium ($90): Includes 15GB of high-speed mobile hot spot data per month, which drops to 2G speeds after you use your allotment. Video can stream in HD if you turn off AT&T's "stream saver" restriction. There are no restrictions on download speeds. Option to add on one premium service, like HBO or Pandora Premium, at not additional cost.
Really get to know your money
NerdWallet gives you a complete view of your money, bills, debts and spending — all in one place.
Mobile Share Plus
AT&T's Mobile Share Plus plans come with unlimited minutes and texts, plus rollover data and free texts from the U.S. to more than 120 countries. Each plan has a base price, plus a $20 monthly access charge per smartphone.
Listed below are prices for one smartphone (with access charge included). Taxes and fees are an additional charge. You can save $10 per month on a single-line plan if you opt for automatic payments.
AT&T Family plans
Mobile Share Plus plans can have up to 10 lines and each line comes with a $20 monthly access charge. AT&T's unlimited plans also allow up to 10 lines. Learn more about AT&T's family plans.
AT&T PREPAID
AT&T's prepaid plans have monthly and pay-as-you-go options. The monthly options function much like the carrier's traditional plans, but they don't require a credit check. Learn more about AT&T prepaid plans.
AT&T unlimited plan: How it compares on price
Prices listed are for the least expensive plan when more than one unlimited plan is available. The pricing doesn't include taxes, fees or autopay discounts.
Monthly price comparison
1 line
2 lines
3 lines
4 lines

*Restricted LTE data download speeds.

T-Mobile
$65
$100
$120
$140
Sprint
$65
$110
$135
$160
AT&T
$80
$145
$165
$180
Verizon
$80
$140
$165
$180
U.S. Cellular
$65
$115
$125
$130
Boost
$50
$80
$110
$140
MetroPCS
$50
$80
$110
$140
Cricket*
$55
$80
$90
$100
You could be saving up to $50 per month on your bills. See how much you could save.
NerdWallet can help you lower your bills and find you more ways to save money.