Credo Mobile's major hook is that it helps its customers lobby for progressive causes and makes monthly donations out of its revenue to nonprofits chosen by customers. The carrier also frequently mobilizes its customers to lobby for progressive causes.
---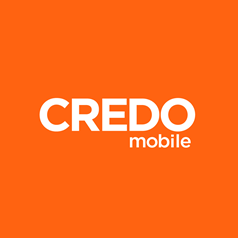 At a glance
Plans start at $50 per month
Notables: Allows customers to easily lobby for and donate to progressive nonprofits; limited features for its price point.
Credo Mobile cell phone plans
Credo Mobile offers three shared data plan tiers. Customers pay for their data package, plus a $20 line access fee for each phone connected to a plan. Up to five lines can share one pool of data for any plan.
1GB: $30
3GB: $40
6GB: $60
Do you know where your money is going?
NerdWallet tracks your spending and spots ways to save – for free.
Credo also offers unlimited data, with different pricing for single and multiline plans.
Unlimited data, single line: $65 + $20 line access fee
Unlimited data, multiline: $105 + $20 line access fee
Credo Mobile's network
Credo, a mobile virtual network operator, uses either Sprint's or Verizon's network, depending on the customer. New customers buying phones from Credo will use Verizon, while customers bringing their own devices will use the Sprint network.
» MORE: What's a mobile virtual network operator?
How Credo Mobile compares on prices
Credo occupies an odd space in the cell phone landscape. It's a postpaid service, but like many prepaid providers, it's a mobile virtual network operator, or MVNO. The prices it offers are similar to or greater than those offered by Verizon, Sprint and AT&T.
The chart below shows how Credo's unlimited plan stacks up against competitors. Prices listed are for the least expensive plan when more than one unlimited plan is available. The pricing doesn't include taxes, fees or autopay discounts. You can also see how Credo compares to other MVNOs.
Monthly price comparison
1 line
2 lines
3 lines
4 lines

*Restricted LTE data download speeds.

T-Mobile
$75
$130
$155
$180
Sprint
$65
$110
$135
$160
AT&T*
$80
$145
$165
$180
Verizon
$80
$140
$165
$180
U.S. Cellular
$75
$140
$180
$200
Boost
$50
$80
$110
$140
MetroPCS
$50
$80
$110
$140
Cricket*
$55
$100
$135
$170
Keep an eye on your cash. NerdWallet breaks down your spending and finds you new ways to save each month.
Stephen Layton is a staff writer at NerdWallet, a personal finance website. Email: slayton@nerdwallet.com.