Marcus Invest Review 2022: Pros, Cons and How It Compares
Marcus Invest brings investors automated portfolio management with multiple options, and recently lowered its management fee to 0.25%.
Many or all of the products featured here are from our partners who compensate us. This may influence which products we write about and where and how the product appears on a page. However, this does not influence our evaluations. Our opinions are our own. Here is a list of our partners and here's how we make money.
---
The investing information provided on this page is for educational purposes only. NerdWallet does not offer advisory or brokerage services, nor does it recommend or advise investors to buy or sell particular stocks, securities or other investments.
Our Take
The bottom line:
Marcus Invest brings the investment expertise of Goldman Sachs to its robo-advisor offering for a 0.25% management fee. Marcus Invest offers multiple investment strategies.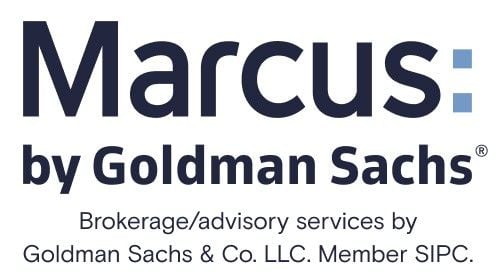 no promotion available at this time
Pros & Cons
Pros
Impact and smart beta strategies.

Marcus also offers a high-yield savings account product.
Compare to Other Advisors
Promotion

Free

career counseling plus loan discounts with qualifying deposit

Promotion

Up to 1 year

of free management with a qualifying deposit

Promotion

Get $50 customer bonus

when you fund your first taxable Investment Account
Get more smart money moves — straight to your inbox
Become a NerdWallet member, and we'll send you tailored articles we think you'll love.
Full Review
Where Marcus Invest shines
Multiple investing strategies: Marcus Invest doesn't just offer one strategy, but three: a Core portfolio, an Impact portfolio and a Smart Beta portfolio.
High-yield savings account: Marcus offers a high-yield savings account with a high rate of 1.20%, along with several other compelling features.
Automatic rebalancing: Though fairly common for robo-advisors, Marcus Invest offers automatic rebalancing for when your asset allocation strays too far from its preset benchmarks.
Where Marcus Invest falls short
No tax-loss harvesting: Marcus Invest doesn't offer tax-loss harvesting, a practice offered by several other robo-advisors that is designed to reduce capital gains taxes on taxable accounts.
Marcus Invest is best for
Socially responsible investors.

Investors looking for a high-yield savings account.
Marcus Invest at a glance
Investment expense ratios

Core portfolios: 0.05% - 0.16%.

Impact portfolios: 0.11% - 0.19%.

Smart Beta portfolios: 0.15% - 0.17%.

Marcus Invest will apply a credit for the expense ratios on Goldman Sachs ETFs (included only in Smart Beta portfolios).

Outgoing full account transfers: $75.

Under current business policy, Marcus Invest absorbs the costs of these fees on behalf of its customers.

Core, Impact and Smart Beta portfolios available. Portfolio mix is generally well-diversified but lacks exposure to international bonds.

Socially responsible portfolio option is available for no extra charge.

Individual and joint investment accounts.

Traditional, Roth and SEP IRAs.

In taxable accounts, Marcus Invest uses municipal bond allocations for tax advantages.

Marcus Invest sells your assets with the lowest taxable gains first to help minimize your tax bill.

Free on an as-needed basis.

Bank account/cash management account option

High-yield savings account with a rate of 1.20% APY.

Customer support options (includes how easy it is to find key details on the website)

Customer support is available Monday through Friday, 9 a.m. to 6:30 p.m. Eastern time by phone, email or chat.
More details about Marcus Invest's ratings
Account minimum: 5 out of 5 stars
Marcus Invest recently lowered their account minimum from $1,000 to $0, earning them five stars in NerdWallet's analysis and making them more competitive for beginner investors who are just starting to build wealth.
Account management fee: 4 out 5 stars
The account management fee is what you'll need to fork over to Goldman Sachs for its investing platform and services. The lower your fees, the more money you'll have to grow and invest.
Marcus Invest's annual 0.25% management fee is about average, as many robo-advisors charge 0.25% or less. The fee covers asset allocation, all trade commissions as well as ongoing monitoring, rebalancing and management. Marcus Invest will charge the 0.25% fee against the average daily value of your assets and deduct it automatically from your account.
Investment expense ratios: 4 out of 5 stars
On top of the account management fee and other ancillary fees, every exchange-traded fund includes an embedded investment expense ratio to help the ETF manager cover its costs.
Looking at the ETFs used within Marcus Invest portfolios, the average ETF fees range from 0.05% to 0.16% for Core portfolios, 0.11% to 0.19% for Impact portfolios and 0.15% to 0.17% for Smart Beta portfolios. You can find the expense ratio of each ETF by clicking into each fund's prospectus from either the portfolio recommendation page or your account dashboard.
Account fees: 5 out of 5 stars
In addition to the account management fee and investment expense ratios, you could incur other account charges. At Marcus Invest, all fees are disclosed and provided to customers in the fee schedule that accompanies their account agreements. Marcus charges a $25 fee for domestic wire transfers and a $75 cost when transferring assets out of your account; however, Marcus Invest's current business policy is to absorb the cost of these fees on behalf of their customers.
Portfolio mix: 3 out 5 stars
The level of diversification built into an investment portfolio helps you weather the ups and downs of the market. At Marcus Invest, you can select from three globally diversified portfolios that are tailored to your specific risk tolerance. Based on your personal factors, Marcus Invest will recommend a conservative, moderate or aggressive portfolio and then manage it for you by rebalancing your account whenever it shifts too far from your target allocation.
The Core strategy is designed to track market benchmarks while delivering risk mitigation.
Socially responsible investors will be interested in the Impact portfolio, which invests in funds that meet certain ESG (or environmental, social and governance) criteria.
Finally, the Smart Beta portfolio seeks to outperform the market and/or decrease volatility and risk of the portfolio. This portfolio is the only one that includes Goldman Sachs ETFs, and Marcus Invest will refund the ETF fees (also known as expense ratios) for Goldman Sachs ETFs back to your account. For example, if the expense ratios on your Goldman Sachs ETFs total $10 per year, Marcus Invest will subtract that $10 from the advisor fees you owe.
The portfolios at Marcus Invest are constructed by the investment strategy group at Goldman Sachs. Using its own proprietary research, the group identifies which assets fit together best to maximize returns while balancing risk over time.
Socially responsible portfolio options: 5 out of 5 stars
Investors interested in socially responsible investments care about generating positive returns while also positively impacting the world around them. Marcus Invest offers an Impact portfolio to help meet the needs of socially conscious investors.
The Impact portfolio helps support sustainable business practices and avoids those that may cause environmental and social harm. In particular, this portfolio avoids investing in coal, tobacco and firearms.
If there are investments that you would like to exclude, the portfolio management team will handle restriction requests and offer alternative ETF options, if possible.
Accounts supported: 2 out 5 stars
Investors often have several different types of investment accounts and may want to consolidate all of their accounts onto one single platform for convenience and ease of seeing their overall portfolio.
Marcus Invest supports individual and joint taxable brokerage accounts and traditional, Roth and SEP IRAs.
Tax strategy: 2 out of 5 stars
In a taxable account, selling investments that have grown means you'll get hit with a capital gains tax bill. But, there are various tax strategies that can help reduce your tax burden.
Many investment platforms offer tax-loss harvesting, which helps investors sell losing investments to offset any gains. However, Marcus Invest does not offer this strategy currently because tax-loss harvesting with ETFs could be considered wash sales by the IRS. Until the IRS provides more clear guidance on wash sales, Marcus Invest would not like to generate losses that may then be disallowed by the IRS.
Marcus Invest does employ other tax strategies, such as use of municipal bonds and selling assets with the lowest capital gains first in an attempt to minimize taxes.
Automatic rebalancing: 5 out of 5 stars
When the market moves up and down, the asset allocation of your portfolio will move with it. This means that over time, your portfolio's allocation can shift away from the target asset allocation when you started investing.
Monitoring when your portfolio moves too far and rebalancing it back can help you stay close to your ideal allocation and not take on too much risk. Rebalancing also helps you "buy low, sell high" because you'll end up selling or taking profits in the investments that have gone up and use those funds to purchase investments that haven't performed as well.
At Marcus Invest, your account will be monitored daily and periodically rebalanced for free on an as-needed basis.
Human advisor option: 1 out of 5 stars
Robo-advisors are automated investing services or online advisors so by definition, their services usually include little human advice and interaction.
But some robo-advisors such as SigFig and SoFi give clients access to financial advisors for free. Others, such as Betterment and Ellevest, allow you to pay a fee to meet with a professional.
Marcus Invest does not offer access to financial advisors. For customers seeking human advice, Marcus Invest invites them to explore the offerings from Goldman Sachs Personal Financial Management. Personal Financial Management provides a personalized, human-led advisory service inclusive of financial planning.
Savings account/cash management options: 5 out of 5 stars
For those looking to pair their investment account with a high-yield savings account, Marcus Invest offers a high-yield online savings account with a rate of 0.5% APY at the time of writing. This is currently one of the best APYs available from a robo-advisor that offers a savings account.
The savings account has no fees, no minimum deposit and same-day transfers of up to $100,000 to or from other banks. You can link your high-yield online savings account to other banks for incoming and outgoing transfers. Deposits are FDIC insured and you have 24/7 access either online or using the Marcus app.
Customer support options: 3 out of 5 stars
It's helpful to be able to reach someone when you have a question about your account. Marcus Invest customers have many options when they need to get in touch. The customer service team is available Monday through Friday from 9 a.m. to 6:30 p.m. Eastern time via phone, email or chat.
Is Marcus Invest right for you?
If you're looking for investment management and a high-yield savings account, Marcus Invest could be a good option. The three different investment strategies are attractive features that stand out among other robo-advisors.
How do we review robo-advisors?
NerdWallet's comprehensive review process evaluates and ranks the largest U.S. robo-advisors. Our aim is to provide an independent assessment of providers to help arm you with information to make sound, informed judgements on which ones will best meet your needs. We adhere to strict guidelines for editorial integrity.
We collect data directly from providers through detailed questionnaires, and conduct first-hand testing and observation through provider demonstrations. The questionnaire answers, combined with demonstrations, interviews of personnel at the providers and our specialists' hands-on research, fuel our proprietary assessment process that scores each provider's performance across more than 20 factors. The final output produces star ratings from poor (one star) to excellent (five stars). Ratings are rounded to the nearest half-star.