Wintrust Mortgage Review 2021
Good for: first-time home buyers and those seeking specialty mortgages like construction loans.
Many or all of the products featured here are from our partners who compensate us. This may influence which products we write about and where and how the product appears on a page. However, this does not influence our evaluations. Our opinions are our own.
Our Take
The bottom line: Wintrust Mortgage offers a variety of loan products, including home equity lines of credit and even home-improvement loans, and provides a number of online conveniences, such as loan process updates. But you won't find rates posted online.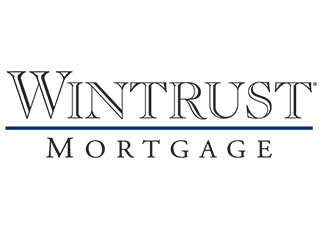 Wintrust Mortgage: NMLS#449042
Min. Credit Score
Min. Down Payment
3%Wintrust Mortgage offers conventional loans with as little as 3% down.
Loan Types and Products
Purchase, Refinance, Home Equity, Jumbo, Fixed, Adjustable, FHA, VA, USDA
Pros & Cons
Pros
Online application and progress tracking are available.

Offers specialty loans, such as construction, renovation and reverse mortgages.

Participates in some first-time home buyer assistance programs.
Cons
Mortgage rates are available only by contacting a loan officer.

Physical locations aren't available in all states.
Compare to Other Lenders
Min. Down Payment

3%On conventional loans, Quicken offers down payments as low as 3%.

Min. Down Payment

3%Better.com offers 3% down payments on conventional loans.

Loan Types and Products

Purchase, Refinance, Jumbo, Fixed, Adjustable, FHA, VA

Loan Types and Products

Purchase, Refinance, Jumbo, Fixed, Adjustable
Get more smart money moves — straight to your inbox
Become a NerdWallet member, and we'll send you tailored articles we think you'll love.
Full Review
Wintrust Mortgage at a glance
Based in a Chicago suburb, Wintrust Mortgage is a full-service home-loan lender with a wide variety of mortgage products and online conveniences, but prospective borrowers won't find rates on its website. It provides loans to customers in all 50 states, though physical locations aren't available in every state. Wintrust has several hundred branches, with the largest concentration of offices in Chicago, Minneapolis and Los Angeles.
Here's a breakdown of Wintrust Mortgage's overall score:
Variety of loan types: 5 of 5 stars

Variety of loan products: 5 of 5 stars

Online convenience: 5 of 5 stars

Rates and fees: 3 of 5 stars

Rate transparency: 1 of 5 stars
Wintrust Mortgage loan types and products
Wintrust Mortgage offers the usual conventional fixed- and adjustable-rate purchase and refinance loans, as well as jumbo mortgages and loans backed by the Federal Housing Administration and the Department of Veterans Affairs. The lender also writes second mortgages, specifically home equity lines of credit. One distinction sets it apart from many lenders: Wintrust also offers reverse mortgages.
Other specialized loan programs include construction-to-permanent loans and FHA 203(k) home renovation loans. Construction-to-permanent mortgages allow you to finance the building costs and mortgage in one. FHA 203(k) loans allow for a purchase mortgage of a fixer-upper, with the cost of rehab built into the loan.
Additionally, Wintrust participates in several down payment assistance programs that can make it easier for first-time buyers in certain states to purchase a home.
Wintrust Mortgage online convenience
Selecting "Get started" on Wintrust's homepage leads you to the beginning of an online mortgage application. Depending on where you are in your homebuying journey, various prompts will lead you through tasks like entering your financial information, choosing the right loan option, and uploading and electronically signing documents. Wintrust also provides borrowers with loan process updates.
Wintrust Mortgage rates and fees
One of the most important considerations when choosing a mortgage lender is understanding what the loan will cost. In order to provide consumers with a general sense of what a lender might charge, NerdWallet scores lenders on two factors regarding fees and mortgage rates:
A lender's average origination fee compared with the median of all lenders reporting under the Home Mortgage Disclosure Act.

A lender's offered mortgage rates compared with the best available on comparable loans.
NerdWallet can't verify Wintrust's mortgage rates and fees in the latest HMDA data because the lender doesn't report directly to the federal database. Wintrust is a division of Barrington Bank & Trust Company, so its fees may be reported under that name instead. As a result, NerdWallet has awarded Wintrust a neutral score of 3 for origination fees and mortgage rates.
Borrowers should consider the balance between lender fees and mortgage rates. While it's not always the case, paying upfront fees can lower your mortgage interest rate. Some lenders will charge higher upfront fees to lower their advertised interest rate and make it more attractive. Some lenders just charge higher upfront fees.
You can decide to buy discount points — a fee paid with your closing costs — to reduce your mortgage rate.
Deciding whether to pay higher upfront fees is a matter of considering how long you plan to live in your home and how much cash you have to apply toward closing costs when you sign the loan paperwork.
Wintrust Mortgage rate transparency
For prospective home buyers and refinancing homeowners looking to get some idea about Wintrust's mortgage rates, the website is of no help. No mortgage interest rates or fees are displayed online for any loan product.
NerdWallet's star ratings for mortgage lenders are awarded based on our evaluation of the products and services each lender offers to consumers who are actively shopping for the best mortgage. The five key areas we evaluated include the variety of loan types and products offered, online conveniences, online mortgage rate information, and the rate spread and origination fee lenders reported in the latest available Home Mortgage Disclosure Act data. To ensure consistency, our ratings are reviewed by multiple people on the NerdWallet Mortgages team.