Overdraft Protection: What It Is and Different Types
Overdraft protection can help prevent overdraft fees through transfers, lines of credit, grace periods and more.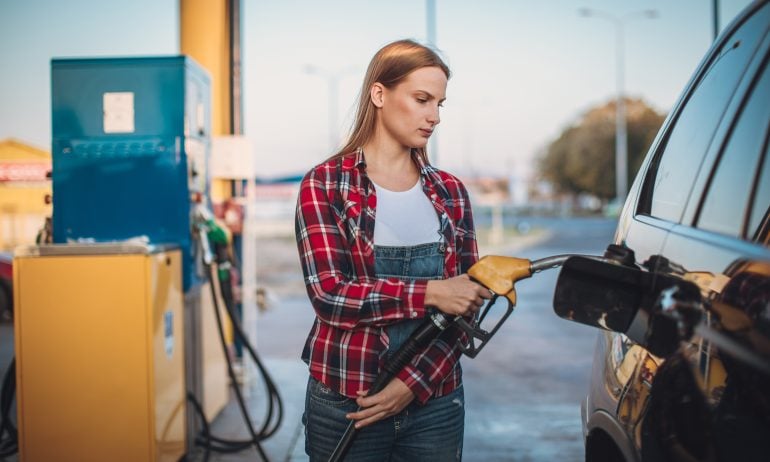 Many or all of the products featured here are from our partners who compensate us. This influences which products we write about and where and how the product appears on a page. However, this does not influence our evaluations. Our opinions are our own. Here is a list of our partners and here's how we make money.
Overdraft fees can be a major drain on your finances. Some banks charge more than $30 per overdraft and potentially charge that fee multiple times per day if you keep making transactions that overdraw your checking account. If you want to avoid these fees, you can typically opt out of overdraft coverage with your bank. It can be useful, however, to set up overdraft protection instead of opting out so you don't find yourself unable to pay for something urgent.
What is overdraft protection?
Overdraft protection is a checking account feature that some banks offer as a way to avoid overdraft fees. There are several types of overdraft protection, including overdraft protection transfers, overdraft lines of credit and grace periods to bring your account out of a negative balance. Some other overdraft coverage programs might be a combination of these features.
Before you opt out of overdraft protection — which means your bank will decline any transaction that would result in an overdraft — consider how you might need overdraft coverage in an emergency. For example, let's say you're using your debit card to pay for gas on a road trip. You need enough fuel to get home but don't have enough money in your checking account. Instead of dealing with running out of gas, you may want to deal with an overdraft.
How does overdraft protection work?
Here are more details about the main types of overdraft protection that banks tend to provide.
Overdraft protection transfers. When a bank allows you to make an overdraft protection transfer, you can link from a savings account, money market account or a second checking account at the same bank to your main checking account. If you overdraft your checking, your bank will take the needed funds from your linked account to cover the cost of the transaction. Many banks allow this service for free, but some banks charge a fee.
Overdraft lines of credit. An overdraft line of credit functions like a credit card — but without the card. If you don't have enough money in your account to cover a transaction, your bank will tap your overdraft line of credit to cover the remainder of the transaction. Lines of credit often come with steep annual interest rates that are broken up into smaller monthly interest charges that you keep paying until the overdraft is paid back. A line of credit could end up being expensive if you use this option to cover your overdrafts.
Grace periods. Some financial institutions offer grace periods, so instead of immediately charging an overdraft fee, it will give you some time — typically a day or two — to return to a positive account balance after overdrafting. If you don't do so within that time frame, your bank will charge you fees on any transactions that overdrafted your account.
Other coverage programs. Some financial institutions are taking a new approach to overdraft protection by offering what's basically a free line of credit with a longer grace period for customers to bring their account to a positive balance. Varo Bank, Current and One all offer this kind of overdraft buffer. Another example, Chime's SpotMe® program, allows customers to overdraft up to $200 with no fees. The customer's next deposit is applied to their negative balance, and once the negative balance is repaid, customers can give Chime an optional tip to help keep the service "free."
See more information from Chime
SoFi Checking and Savings

APY
4.60%SoFi members with Direct Deposit or $5,000 or more in Qualifying Deposits during the 30-Day Evaluation Period can earn 4.60% annual percentage yield (APY) on savings balances (including Vaults) and 0.50% APY on checking balances. There is no minimum Direct Deposit amount required to qualify for the stated interest rate. Members without either Direct Deposit or Qualifying Deposits, during the 30-Day Evaluation Period will earn 1.20% APY on savings balances (including Vaults) and 0.50% APY on checking balances. Interest rates are variable and subject to change at any time. These rates are current as of 10/24/2023. There is no minimum balance requirement. Additional information can be found at http://www.sofi.com/legal/banking-rate-sheet.
4 ways to avoid overdraft fees
Set up low balance alerts. Many banks offer an alert option so you'll get a text, email or push notification if your account drops below a certain threshold. These alerts can help you be more mindful about your balance so that you can put more money into your account or spend less to avoid an overdraft.

Opt out of overdraft coverage. If your bank doesn't offer overdraft protection — or if its only options cost money — you may want to opt out of overdraft coverage, in which case your bank will decline any transactions that would bring your account into the negative. Keep in mind that this option could put you in a sticky situation if you're in an emergency and can't make an important purchase because you don't have overdraft coverage.

Look for a bank that has a more generous overdraft policy. Many banks are reducing or eliminating their overdraft fees, so if overdrafts are an issue for you, do some comparison shopping to see if there are better options available.

Consider getting a prepaid debit card. Prepaid debit cards are similar to gift cards in that you can put a set amount of money on the card, and once you run out, you can load it with more money. The prepaid debit card can't be overdrawn because there isn't any additional money to draw from once its balance has been spent.
APY
0.50%
With $0 min. balance for APY
Bonus
$300
Earn up to $300 with direct deposit. Terms apply.
Get more smart money moves – straight to your inbox
Sign up and we'll send you Nerdy articles about the money topics that matter most to you along with other ways to help you get more from your money.