Postdating Checks Is a Waste of Time — Here's Why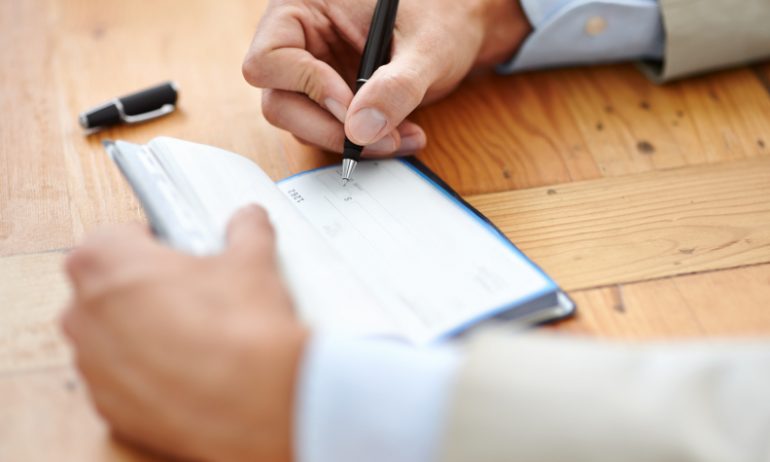 Many or all of the products featured here are from our partners who compensate us. This may influence which products we write about and where and how the product appears on a page. However, this does not influence our evaluations. Our opinions are our own. Here is a list of our partners and here's how we make money.
You're writing a check to your landlord, but you don't have enough money in your account. So you date the check a few days in advance — also called postdating it — hoping your paycheck will clear by then.
Bad news: The check date won't delay anything; your landlord can still cash the check as soon as they receive it. Here's what you need to know about postdating and what you can do instead.
Is it illegal to postdate a check?
"From a criminal law perspective, there is nothing inherently illegal about postdating a check," says Eric Hintz, a criminal defense attorney in Sacramento, California.
Hintz says that only criminal intent, such as intentionally not having enough money for a payment, can be grounds for check fraud.
However, postdating a check can lead to inconveniences and ill feelings for the payee, such as when a tenant sends a rent check and may or may not have the funds ready to be withdrawn.
"It's kind of a tricky scenario," says Matt Foster, founder of the rental property search site iRent and a landlord in Ventura, California.
He receives checks from some renters on the 28th or 29th of the month that are dated for the first of the next month. He suspects his tenants do this to keep him from cashing their rent checks before they've been paid, so their rent checks don't bounce.
Luckily for them, Foster waits to cash postdated checks, but he isn't legally obligated. And in most cases, neither are banks.
SoFi Checking and Savings

APY
2.50%SoFi members with direct deposit can earn up to 3.75% annual percentage yield (APY) on savings balances (including Vaults) and 2.50% APY on checking balances. There is no minimum direct deposit amount required to qualify for the 3.75% APY for savings and 2.50% APY for checking balances. Members without direct deposit will earn 1.20% APY on all account balances in checking and savings (including Vaults). Interest rates are variable and subject to change at any time. These rates are current as of 01/04/2023. Additional information can be found at http://www.sofi.com/legal/banking-rate-sheet
Axos Bank® Rewards Checking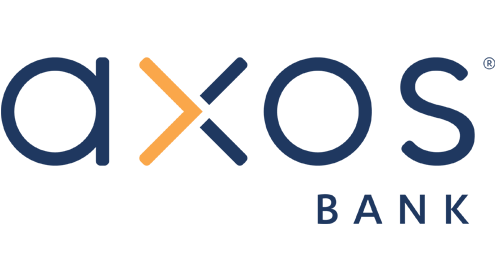 APY
1.25%Receive monthly direct deposits totaling $1,500 or more to earn 0.40% APY. Use your Axos Visa® Debit Card for a total of 10 transactions per month (min $3 per transaction) or sign up for Account Aggregation/Personal Finance Manager (PFM) in Online Banking to earn 0.30% APY. Maintain an average daily balance of $2,500 per month in an Axos Managed Portfolios Invest Account to earn 0.20% APY. Maintain an average daily balance of $2,500 per month in an Axos Self Directed Trading Invest Account to earn 0.20% APY. Use your Rewards Checking account to make your full monthly Axos consumer loan payment to earn 0.15% APY.
What are bank rules on postdated checks?
Banks and credit unions generally state rules about postdated checks in their account disclosures. Some of the biggest banks, for example, note specifically that they can honor checks that are made out for future dates.
The Uniform Commercial Code, a collection of business laws adopted or adapted by many states, gives financial institutions the right to process a correctly written check with a future date. But you can ask your bank to delay cashing a specific check, and, depending on your state and the bank, it might comply.
What's the worst that can happen if I postdate a check and it gets cashed?
If you write a check and don't have enough money in your account when it's cashed — whether or not it's postdated — your bank can cover the payment or let the check bounce based on its overdraft policy. If the check goes through, you'll pay an overdraft fee. If it doesn't go through, the recipient might charge you late fees and a bounced-check fee. But usually it doesn't get much worse.
If you are concerned about overdrafting — and you'd rather not deal with a returned check and your landlord's ire — consider switching to a bank with a solid overdraft policies. All of these charge lower than average overdraft fees and offer free ways to avoid that fee while still paying your bills.
Banks with friendly overdraft policies
Overdraft fee / frequency

Free, automatic transfer from linked account?

Yes, from a money market or online savings account

$35 / Up to four times per day if account is overdrawn by more than $5

+ Overdraft line of credit; you pay interest only on the amount you use

+ One-day grace period to correct overdraft

Yes, from a money market or online savings account

$25 / Up to four times per day

Yes, from an online savings or brokerage account

$30 / Up to twice per day

Yes, from a money market or online savings account
How do you delay or stop a check payment?
Consider these three strategies:
Talk to the recipient. Tell the person receiving your check — your landlord, a merchant, a friend or family member — about your situation. Find out if he or she will accept payment later.

Schedule an electronic transfer, such as an online bill payment. This is a much more precise way to make future payments, and you won't risk sending money before you're ready.

Request a stop payment. Your bank provides this service, usually for a steep fee, but you must give it notice. The amount of notice depends on your bank.
It's risky to rely on postdating or processing delays to ensure your check clears. Financial institutions now send digital pictures of checks to other financial institutions, so they can be cashed more quickly.
"In short," says Mathew Dahlberg, a financial advisor at Main Street Investments in Kansas City, Missouri, "if you don't have the money in your checking account, then don't write the check!"
Get more smart money moves – straight to your inbox
Sign up and we'll send you Nerdy articles about the money topics that matter most to you along with other ways to help you get more from your money.