5 Things to Know About the Blaze Mastercard
The Blaze Mastercard offers a chance to work on your credit score without having to pay excessive fees.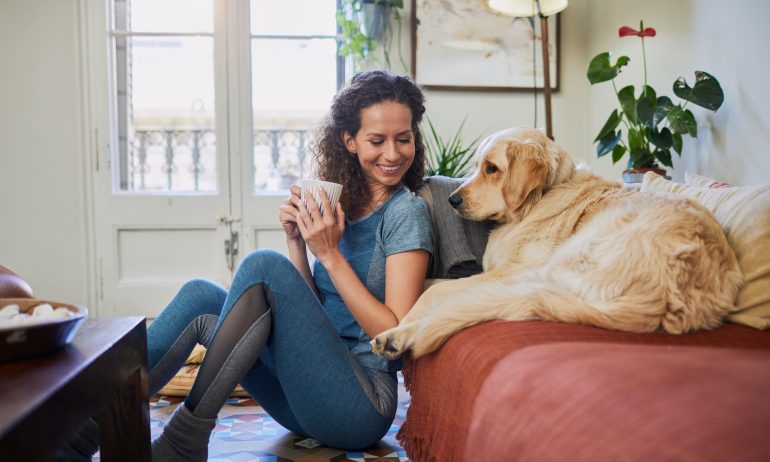 Many or all of the products featured here are from our partners who compensate us. This may influence which products we write about and where and how the product appears on a page. However, this does not influence our evaluations. Our opinions are our own. Here is a list of our partners and here's how we make money.
The Blaze Mastercard offers those with less-than-ideal credit a chance to work on their credit score without excessive fees. The cost-effective card doesn't require a security deposit to qualify and won't charge you activation fees, monthly maintenance fees or other expensive fees. It's issued by First Savings Bank and serviced by Capital Services in South Dakota.
If you can't come up with a security deposit for a secured credit card, the Blaze Mastercard is a better choice compared with fee-heavy unsecured card options. Here's what you need to know.
The Blaze Mastercard has a $75 annual fee — but you may not have to be stuck with it forever. After establishing a record of on-time payments and managing your account responsibly, you can contact customer service to ask about qualifying for a lower fee, according to Alfred Furth, portfolio chief and senior vice president at Capital Services.
The fee is on the lower end compared with other unsecured credit cards, but it's worth noting that it's money that you won't get back. With a secured credit card, the security deposit may be more expensive upfront — in some cases, several hundreds of dollars — but you'll at least get that money back with a good payment history and responsible credit usage.
The -annual-fee , for example, may offer a bit more flexibility with a lower deposit requirement of $49 or $99 if you can qualify. Otherwise, there's a $200 minimum security deposit requirement and you'll have 35 days to come up with it after being approved for the card. During that time, the issuer allows partial payments of at least $20, in whole dollar increments.
The Blaze Mastercard offers a maximum credit limit of $1,500 for those eligible and a minimum credit limit of $350. At the higher end, it's more generous than the one you might get with a secured credit card. After all, your credit limit is typically only as high as the amount you deposit.
At the lower end, the limit doesn't leave much room to spend. The annual fee will also cut into your available credit, leaving you with just $275 to use.
A low credit limit isn't necessarily a deal breaker, though, especially not with this card. You can potentially qualify for a higher credit limit in as little as six months if your account is in good standing and you meet requirements.
With the Blaze Mastercard, your credit scores may suffer if you miss a payment, but you won't get punished with a  — an interest rate higher than your card's purchase APR that may be applied to your account balance over several months, increasing your bill. There's a late fee of up to $25 if you miss a payment, but that's still on the lower end considering that in some instances.
Avoid paying late to stay on track with your credit goals. The Blaze Mastercard reports payments to all (TransUnion, Equifax and Experian). Paying on time can help you establish a strong payment history, which makes up a good portion of your credit score.
Aside from late fees, the Blaze Mastercard may charge a returned payment fee of up to $25 and a cash advance fee of 2% per transaction. Beyond those potential charges, though, the Blaze Mastercard is a reasonable and affordable option because you won't have to worry about monthly fees, activation fees or other pricey fees.
As a Mastercard with broad merchant acceptance and no foreign transaction fees, it's also well-equipped to travel internationally.
Cardholders have the option of choosing the PREMIUM Club membership, which offers discounts on prescriptions, hotels, dining, car rentals and entertainment. The membership costs $4.95 per month (about $60 annually) and is included on your billing statement.
The program is worth it only if you can use the discounts enough to offset the cost of the membership fee. Considering that this card already charges a $75 annual fee, that would mean paying about $135 per year to hold this card. That's treading close to the cost of a security deposit on a secured card, so it's worth considering one if this amount aligns with your budget.
If incentives matter to you, the -annual-fee offers 2% cash back at gas stations and restaurants on up to $1,000 in combined purchases each quarter. All other purchases earn 1%. The requires a minimum of $200 as a security deposit, but you can defray some of the cost with its sign-up offer. Plus, it's worth the investment since the card has a possible path to upgrade to an unsecured Discover card. The issuer conducts automatic monthly reviews to determine if you're ready to move to an unsecured card. If you are, you can get your security deposit back.
This and other secured options can be found on NerdWallet's list of .