Are Business Credit Card Annual Fees Tax Deductible?
Assuming you use a card only for business expenses, you can deduct the full fee against business income.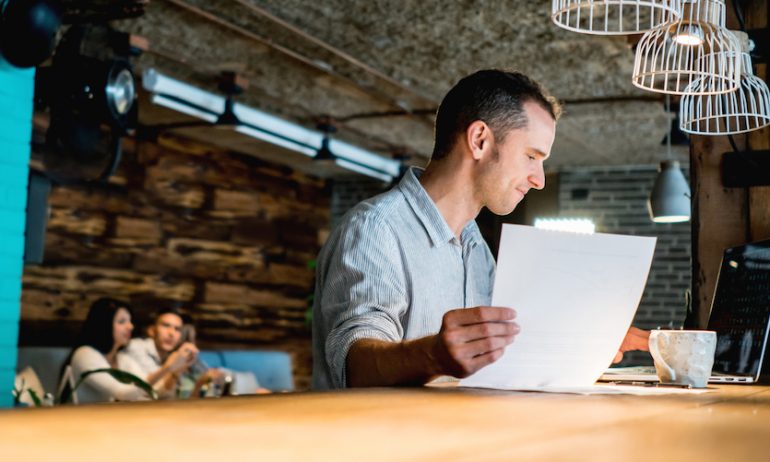 Many or all of the products featured here are from our partners who compensate us. This may influence which products we write about and where and how the product appears on a page. However, this does not influence our evaluations. Our opinions are our own. Here is a list of our partners and here's how we make money.
The best  offer generous bonuses and rewards as well as tools to help you run your enterprise more efficiently. But some also come with annual fees that make them less appealing. One thing that can soften the impact of those fees: They're a tax-deductible business expense.
For an expense to be deductible, it must be both "ordinary and necessary" to your business, according to Internal Revenue Service regulations. Fees on business credit cards fit that description. After all, your credit card gives you access to financing, and it can simplify the accounting process.
If you're dead-set against annual fees, you can get business cards without them. But cards with fees tend to offer richer benefits and more valuable perks. A $95 annual fee is typical for a business credit card, but cards with premium perks can cost hundreds of dollars.
Of course, you shouldn't jump on a credit card offer just because the annual fee is tax deductible. Hefty sign-up bonuses and a long list of perks can be tempting, but the initial cost still has to come out of your pocket before you can deduct it.
Here are a few factors to consider when you're weighing a card with an annual fee:
Entrepreneurs should always keep their business expenses separate from their personal finances. That rule applies to business credit cards, too: Use them only for business spending. Bookkeeping is a lot easier when you're not trying to figure out whether each charge is business or personal — and you won't end up accidentally deducting personal expenses from your business income, which is illegal.
Keeping things separate also ensures that you can deduct the whole annual fee. Your deduction depends on the percentage of business expenses among the charges on the card. For example, if only 75% of your card spending was on business expenses, you can deduct only 75% of the annual fee. Yet another accounting headache avoided with a separate card.