5 Things to Know About Capital One's New Student Credit Cards
Capital One's latest student credit cards are excellent credit-building options for those who can qualify.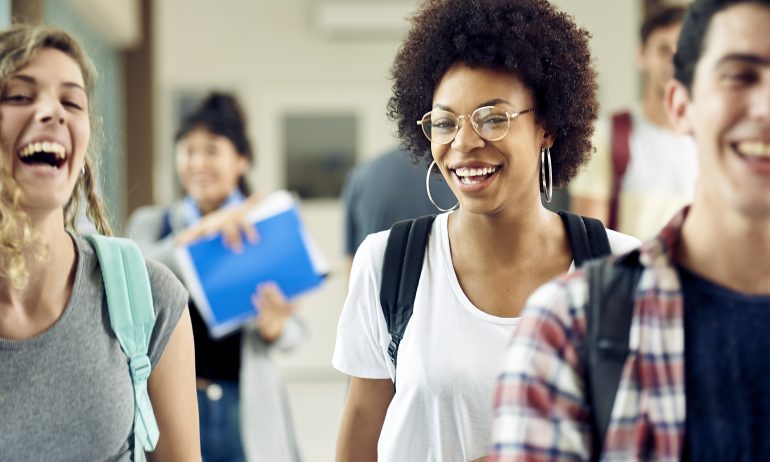 Many or all of the products featured here are from our partners who compensate us. This may influence which products we write about and where and how the product appears on a page. However, this does not influence our evaluations. Our opinions are our own. Here is a list of our partners and here's how we make money.
The and get good marks compared to other student-friendly options in their class. Both cards exceed the standard 1% rewards rate that might be found on some student credit cards.
The cards are versions of the existing and , but the student versions don't offer sign-up bonuses or 0% introductory APR periods.
While they aren't overachievers like some other student credit cards, they are solid choices for students who can qualify for them. Here's what you need to know about these cards.
You'll have to confirm that you're a student to qualify for either card. Capital One considers a student to be someone who is admitted and enrolled (or intending to enroll in three months) either part-time or full-time at an accredited university, community college or higher education institution.
Once you lose the student status after graduation, you're still eligible to keep the card and it will maintain the same rewards and benefits.
The and have no annual fees, making it easy to keep either card open and active long after graduation. This is important when building credit because  factors into your credit scores. You can always branch out and get better cards in the future, either with the same issuer or a new one, while keeping your student card account open.
For students who plan to study abroad, the or are excellent travel buddies. Neither card charges , so you'll save money on purchases overseas. The cards also belong to the Mastercard network, so they are widely accepted by merchants abroad.
The original and offer a sign-up bonus and 0% introductory APR, but the student versions do not.
The ongoing rewards rates are still plentiful, though. Here's what they offer:
Among student credit cards, a rewards rate of 1% or higher is a good deal, making these cards exceptional. Rewards never expire and they redeem for cash back in the form of a statement credit or check, gift cards, PayPal purchases and Amazon purchases.
If you prefer a card that has both perks and rewards, the -annual-fee  can deliver. It has a sign-up bonus: It also offers a . It earns a rate of 5% cash back on up to $1,500 spent in  when you activate them, and 1% on everything else. Plus, there's a good grade incentive for students who qualify.
Applicants will typically need fair credit (a FICO score between 630 and 689) to qualify for either of these Capital One student cards, but exceptions may apply. Each applicant is assessed on a case-by-case basis, according to a Capital One spokesperson. As is  for any credit card in the U.S., you'll also have to be at least 18 years old and have sufficient income to qualify.
Beginners to credit who want an option that doesn't require a FICO credit history should look to a card like the . It has a annual fee and it offers introductory incentives and rewards. Cardholders earn 2% cash back at gas stations and restaurants on up to $1,000 in combined purchases per quarter and 1% cash back on everything else.
The and report payments to all three major credit bureaus: . These companies record the information used to calculate your credit scores; having your payments reported to them is essential for establishing credit.
For additional credit-building features, cards like the -annual-fee and -annual-fee offer credit limit increases as potential incentives for on-time payments. Terms apply. While any issuer can offer a credit limit increase at any time, these cards promote them up front.