Why Does My Credit Card Issuer Keep Increasing My Credit Line?
Customer retention might play a role, but it may also simply be a result of using your card responsibly.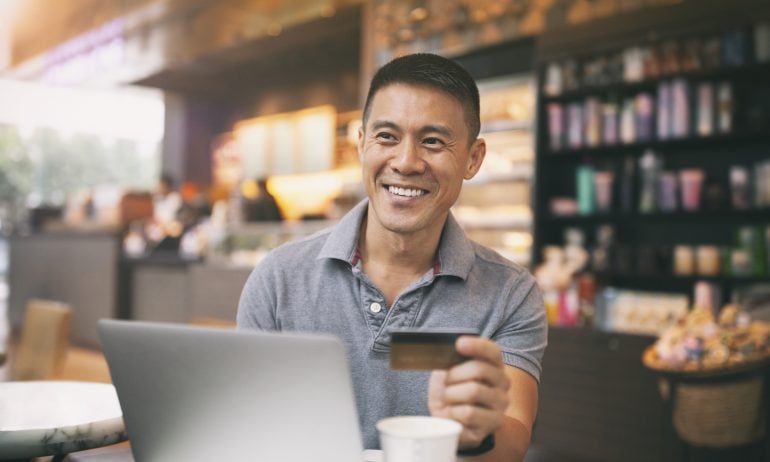 Many or all of the products featured here are from our partners who compensate us. This influences which products we write about and where and how the product appears on a page. However, this does not influence our evaluations. Our opinions are our own. Here is a list of our partners and here's how we make money.
Every now and then, you might get a notice from your credit card company, congratulating you on being a fantastic cardmember and offering to increase your credit limit.
It may not even be an "offer" at all, but rather an automatic boost, no questions asked. Other times, the notice may require you to officially request the increase first.
A higher limit gives you more spending power and may even help your credit scores, depending on your credit utilization. But what's in it for the credit card issuer?
Customer retention, for one thing, not to mention the potential that you might spend more on the card each month just because you can.
Here are several reasons your credit card issuer may decide to raise your credit limit.
Reasons your credit line gets boosted
You've used your existing credit line responsibly
You use your credit card conservatively, avoiding debt when possible. You pay every credit card bill on time. As a reward, the credit card issuer may automatically grant you a higher credit limit, or invite you to request one. It could be just a small bump, or it may be as much as 30%.
The news may come to you out of nowhere, but it's no reason to be concerned. In fact, it's a sign you're managing your credit card well. You've proved yourself to be a good credit risk to the card issuer.
Your credit card offers a built-in path to a higher credit limit
Some credit cards, such as those designed for people with fair credit, let you qualify for a credit limit increase if you make a certain number of on-time bill payments. Others will automatically assess your situation after a set period of time to see if you qualify.
And if you carry the Discover it® Secured Credit Card for at least seven months, Discover will determine if you're eligible to transfer to an unsecured credit card and get your security deposit back.
You've reported an increase in income
When you first apply for a new credit card, one piece of information you must include is your income, which can factor into the issuer's decision of how high a credit limit to grant you.
If your income goes up after you get the card, you can update that information with the issuer, which may make you eligible for a credit limit increase. Sometimes issuers will send you an alert asking you to update your income level.
If you'd prefer to keep your income private after applying for a new card, or you aren't seeking a credit limit increase, you're not required to keep your income updated.
It may help the card issuer with retention
The battle for credit card market share is fierce. Card issuers obviously want as many cardholders as they can get, because the more they have, the more revenue they can generate from them.
Raising your credit limit gives you one more reason to stick around and continue using your card. Issuers don't want you to move to another card if they can help it.
The card issuer hopes you'll carry a balance
Many credit cards generate revenue from annual fees and other services, but nothing is better for a bank than if you carry a balance. If banks can charge you any interest, especially a high interest rate, and your credit is so good that they think you'll pay off the entire balance at some point, you're their favorite customer.
Things to consider when seeking a higher credit limit
How this can affect your credit scores. Sometimes, requesting a credit limit increase may result in a hard inquiry on your credit report, which can temporarily lower your credit scores by a few points. If you're planning to initiate that conversation with your credit card issuer, find out the issuer's policy first, and time your request carefully so it doesn't affect other loan or credit card applications.

How a higher limit might affect your spending habits. If you keep your spending at the same level as before, a credit limit increase can work in your favor. That's because your credit utilization — the amount of your total credit that you're using — will decrease. Credit utilization is a major factor in your credit scores, so keeping that figure low can help your scores over time. On the other hand, a higher limit can make it tempting to spend more, making it easier to get into credit card debt if you charge more than you can afford to pay back.
Find the right credit card for you.
Whether you want to pay less interest or earn more rewards, the right card's out there. Just answer a few questions and we'll narrow the search for you.
Get Started
Get more smart money moves – straight to your inbox
Sign up and we'll send you Nerdy articles about the money topics that matter most to you along with other ways to help you get more from your money.