5 Things to Know About the Chime Credit Builder Visa Secured Credit Card
It makes responsible credit card management foolproof because you can't overspend and can automate payments.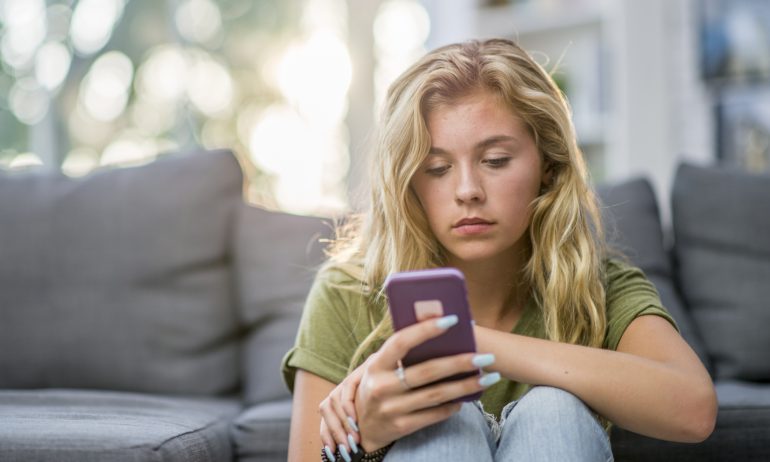 Many or all of the products featured here are from our partners who compensate us. This may influence which products we write about and where and how the product appears on a page. However, this does not influence our evaluations. Our opinions are our own. Here is a list of our partners and here's how we make money.
The Chime Credit Builder Visa Secured Credit Card shares the same purpose as traditional secured credit cards: It can help you build a credit history if you have no credit or bad credit.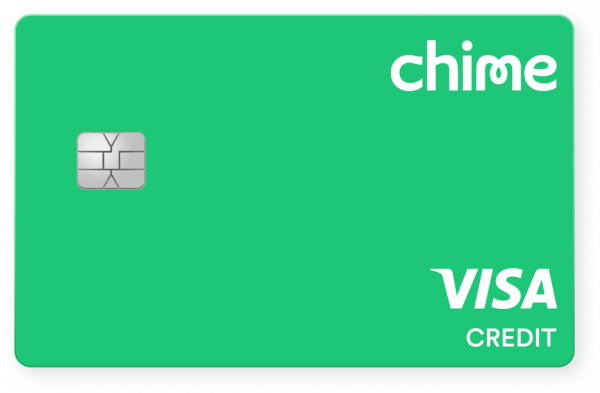 But the similarities end there, because the $0-annual-fee Chime Credit Builder Visa requires no minimum security deposit and no credit check when you apply. Even more surprisingly, it doesn't charge interest.
These kinds of features can help you along your credit journey, but that doesn't mean the card is a fit for everyone. And in some ways, such guardrails can leave you unprepared to manage other kinds of credit products later on.
Here are five things to know about the Chime Credit Builder Visa Secured Credit Card.
1. You must open a Chime Spending Account and set up direct deposit to qualify
You can't have the Chime Credit Builder Visa Secured Credit Card without a Chime Spending Account. Plus, you must have had at least $200 in direct deposits made to the Chime Spending Account within the past 365 days. The link between the account and the card facilitates the card's unique user experience, but opening a bank account and getting direct deposits can be a hardship for some.
Many other secured credit cards also require a bank account in order to fund the security deposit, but the OpenSky® Secured Visa® Credit Card can be an option for anyone without a bank account. You can fund the security deposit with a debit card or check, but also with a money order or through Western Union.
Nerdy tip:
On July 6, 2021, the nonprofit news organization ProPublica reported that Chime customers had their accounts closed without notice, leaving them without access to funds. In ProPublica's report, Chime said many account closures were linked to fraud, but it also admitted that several of the closures had been mistakes. If your account is closed by Chime or other neobanks without notice, there are
some steps you can take
to potentially remedy the situation. Act quickly by contacting the neobank to explain the situation. And, if you aren't helped by the neobank, you may file a complaint with the Consumer Financial Protection Bureau.
2. It bears some resemblance to a prepaid debit card
Instead of a one-time security deposit that becomes your credit limit, you "assign" money to your Chime Credit Builder Visa Secured Credit Card by moving it from your Chime Spending Account to your Credit Builder secured account, which you can do on the Chime app. You can move money automatically every time you get paid, or move money manually. Whatever's in your Credit Builder secured account is available to spend wherever Visa is accepted.
(You can move money back into your Chime Spending Account via the Chime app if you need access to cash, and use your Chime ATM card to withdraw money.)
And the card charges no interest, because it doesn't let you spend more than what you have available in your Credit Builder secured account.
So at least in some ways, you have a credit card that bears similarities to a reloadable prepaid debit card. Your credit utilization isn't reported to credit bureaus, so you don't have to be mindful of the percentage of your total available money you can spend.
But unlike with a prepaid debit card, your payment history and other factors will be reported.
3. You can automate payments to avoid paying late
You can pay your monthly bill manually, but you can also turn on the Safer Credit Building feature, which is a variation on the autopay option available on more traditional credit cards.
Whenever you use the card to buy something, the total purchase amount is put on hold in your Secured Credit Account. Once your bill is due, the on-hold money is automatically used to pay it. This keeps you from paying late and not having the money available to pay your bill in full.
4. It doesn't earn rewards
It's rare, though not unheard of, for a secured credit card to offer cash-back rewards. Unfortunately, the Chime Credit Builder Visa Secured Credit Card doesn't offer any kind of rewards program.
If that's a deal breaker for you, the $0-annual-fee Discover it® Secured Credit Card earns 2% cash back at gas stations and restaurants on up to $1,000 in purchases each quarter (then 1% back), plus 1% cash back on all other purchases. New cardholders are eligible for a bonus offer, which Discover phrases this way: "INTRO OFFER: Unlimited Cashback Match – only from Discover. Discover will automatically match all the cash back you've earned at the end of your first year! There's no minimum spending or maximum rewards. Just a dollar-for-dollar match."
5. It won't teach you to manage other credit cards
The Chime Credit Builder Visa Secured Credit Card makes it very easy to stick to a budget and pay your credit card bills on time. This is good news for your credit scores, but any credit card you eventually graduate to will function very differently.
Once you start using an unsecured credit card with an interest rate and fees, the training wheels come off in a major way. Revolving credit cards allow you to spend up to your credit limit, make just a small minimum payment while taking on debt, and then spend up to the limit again. And if you make a late payment, you could get slapped with a late fee, a higher interest rate and a big dip in your credit scores.
Get more smart money moves – straight to your inbox
Sign up and we'll send you Nerdy articles about the money topics that matter most to you along with other ways to help you get more from your money.