How Credit Card Issuers Define 'Travel'
The types of spending that count as a travel purchase on one card might not count on another.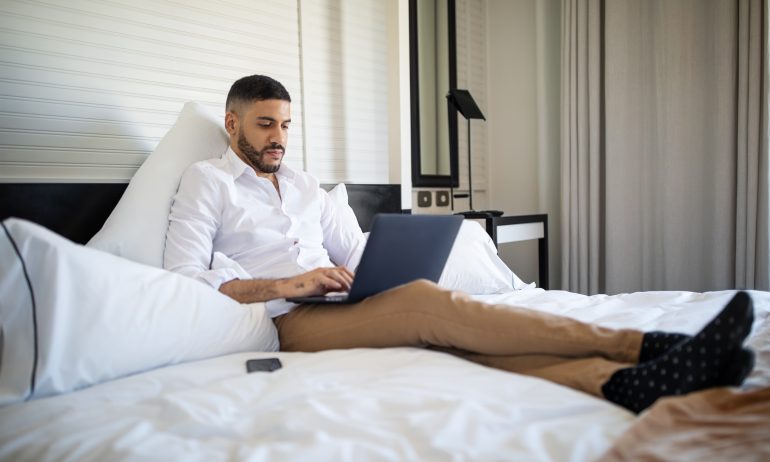 Many or all of the products featured here are from our partners who compensate us. This influences which products we write about and where and how the product appears on a page. However, this does not influence our evaluations. Our opinions are our own. Here is a list of our partners and here's how we make money.
In the credit card industry, the term "travel purchases" includes a broad range of spending. Problem is, the types of spending that count as a travel purchase on one card might not count on another — and that can make it hard to earn rewards with your travel credit card or redeem your points for travel purchases.
A few categories are considered travel by all issuers — hotels and rental car agencies, for example — but the rest often vary. For example, only some issuers include cruise lines and parking lot fees.
NerdWallet spoke with major issuers that offer travel rewards or travel statement credit. Here's what we found:
All issuers surveyed included purchases from airlines, car rental agencies, hotels, bus lines, cruise lines, passenger railways, taxicabs and limousines, travel agencies and ferries in their definitions for proprietary cards (that is, not including co-branded cards).

Bank of America® cards have the broadest definition of travel among the issuers we surveyed.
Note: Citi's definition of "travel purchases" varies by card. For this reason, the issuer isn't included in the chart below. However, in the full list of terms for each credit card issuer beneath the chart, Citi is included.
What's a 'tourist attraction,' anyway?
On their own, these terms aren't especially helpful. "Commuter transportation" sounds like it could be anything that gets you to work. And "tourist attractions" is about as vague as you can get.
These categories actually correspond to merchant category codes. An MCC is a four-digit number that describes a merchant's type of business. The payment networks, like Visa and Mastercard, use these standardized codes to set the fees that merchants pay to accept cards. When you make a purchase, the payment network communicates the merchant's MCC to your issuer, and it generally shows up on your credit card statement with the other transaction information. Many issuers use these codes to reward cardholders for spending in certain categories — say, restaurants or gas stations.
A merchant's bank decides with the merchant how its business should be classified. Codes depend solely on the merchant, not its location or what you're buying. If you eat at a restaurant in a hotel, for example, your issuer will probably consider your tab restaurant spending — not hotel spending. And if you buy a souvenir T-shirt at that restaurant, it will count as a restaurant purchase just like your meal.
In the early days of credit cards, payment networks categorized purchases using the federal government's Standard Industrial Classification codes, says Chuck Fillinger, a senior associate at The Strawhecker Group, a banking consulting firm. As more merchants started accepting credit cards, categories expanded beyond the old government-based system and became more specific. There are now hundreds of MCCs, Fillinger says. As new card-accepting merchants emerge, more categories will likely be added.
"Travel is probably the most confusing, with a variety of MCCs, as there are so many different aspects. You have trains, buses, airlines, hotels and Uber and Lyft," Fillinger says.
Get a card that takes you farther
Sign up with NerdWallet to get a full picture of your spending and personalized recommendations for cards that will help you see the world.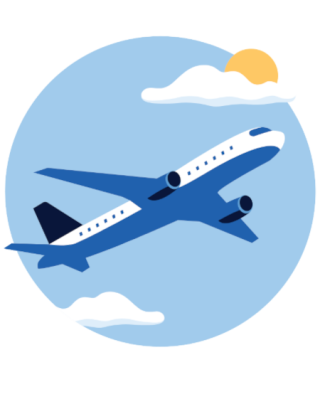 Some spending categories sound confoundingly similar, but are still considered separate by payment networks — "commuter transportation" and "passenger railways," for instance. Fillinger says that's partly because each category has its own risk profile based on average transaction size and the likelihood of fraud or that customers will dispute charges. The credit card processing fees merchants pay vary according to that risk.
Here are a few MCCs that cause confusion today:
Travel agencies and tour operators (MCC 4722). Back in the day, "travel agencies" referred to brick-and-mortar businesses where you bought airline tickets and arranged travel itineraries. Nowadays, travel aggregators and discount travel sites, such as Expedia, also use this MCC.
Taxicabs and limousines (MCC 4121). This category can now include services like Uber and Lyft.
Commuter transportation (MCC 4111). Visa uses this MCC for merchants that provide "local and suburban mass passenger transportation over regular routes and on regular schedules," such as trains and ferries. Trains meant for long-haul trips are generally categorized as "passenger railways."
Real estate agents (MCC 6513). Mastercard's rules define this as "fees charged by merchants engaged in the rental and management of residential and commercial properties, such as real estate agents, brokers, and managers, and apartment rental services." This includes fees to rent rooms through Vacation Rental By Owner and its parent company, HomeAway. Airbnb, however, generally counts as a hotel or motel.
Tourist attractions (MCC 7991). Many expect this category to cover amusement parks, but it doesn't. Instead, both Visa and Mastercard clarify that this category includes "expositions, botanical gardens, craft shows, museums, and wineries." Amusement parks have their own separate category.
Defining travel spending remains an imprecise art — and that means it's not always easy to know how a purchase will show up on your statement.
You can search merchant category codes in your area using Visa's supplier locator tool. Or you could find out how your card issuer has categorized past purchases by logging on to your account online and checking your history. But you might end up with some strange results. A parking lot fee might count as "Misc. government services." An airport shuttle might be listed as "Transportation service, not classified."
And keep in mind that other countries use different MCCs that might not count as "travel" for U.S. credit cards.
Sometimes a purchase might not be categorized as you think it should be, and for now, there's not much you can do about this. Your card issuer — the bank that holds your account, as opposed to the payment network like Visa — has no control over how merchants are categorized. Knowing your issuer's definition of travel doesn't guarantee your purchases will be classified that way, but it's a good starting point if you want to get the most out of your credit card.
This article was written by NerdWallet and was originally published by Forbes.
Find the right credit card for you.
Whether you want to pay less interest or earn more rewards, the right card's out there. Just answer a few questions and we'll narrow the search for you.
Get Started
Get more smart money moves – straight to your inbox
Sign up and we'll send you Nerdy articles about the money topics that matter most to you along with other ways to help you get more from your money.