Why Does My Credit Card Minimum Payment Keep Rising?
Credit card issuers can increase your minimum payment due to several factors. Depending on the issuer, your balance, interest and fees could affect the cost.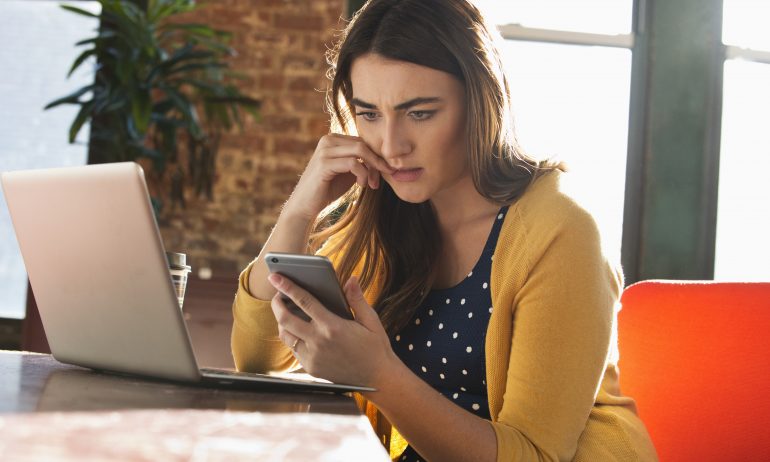 Many or all of the products featured here are from our partners who compensate us. This may influence which products we write about and where and how the product appears on a page. However, this does not influence our evaluations. Our opinions are our own. Here is a list of our partners and here's how we make money.
If you're carrying a balance on your credit card, the card issuer typically calculates your minimum payment each month as a percentage of what you owe — and that figure will rise if you're charging more to the card each month and growing the balance.
But there can also be other factors at work. Depending on the issuer, your minimum payment may also include interest, late fees, amounts that exceed your credit limit, or installment plan payments.
The point is, a minimum monthly payment isn't a static figure and can in fact be a maddening moving target. Here what to know about it and how to keep yours under control.
For starters, it's important to know . This varies a bit from issuer to issuer, but often your minimum is determined in one of the following ways:
Some credit card issuers might also roll any amount over your credit limit into your minimum payment. The same may apply to missed payments. Or if you've accepted an installment plan like a , or Chase's , the amount you owe for those plans could also be added to your minimum payment.
Sometimes, an issuer will use a combination of these calculations to determine your minimum payment. As an example, a cardmember agreement might state:
"If your balance is less than $25, your minimum payment will be equal to your balance. Otherwise, your minimum payment will be the greater of $25 or 1% of your balance plus new interest and late payment fees."
Every issuer's terms and base minimum payments are different, so it's important to read your cardmember agreement to understand how yours is calculated.
In general, if your minimum payment keeps rising and it becomes more difficult to pay, you should consider it a warning sign to reevaluate your finances. Usually, a minimum payment is growing for one (or possibly some combination of) the following reasons:
Paying the minimum on your credit card will delay debt repayment. . In that kind of situation, it's more important to prioritize essentials like groceries, utilities and the roof over your head. And meeting at least the minimum payment still goes a long way toward preserving access to credit and maintaining an account in good standing.
Outside of such exceptions, though, it's ideal to pay more than the minimum to climb out of debt faster and save on interest charges. Here are a few strategies for keeping your minimum payment under control: