What Credit Score Do You Need to Get a 0% APR Card?
The higher your credit score, the better your card options will be.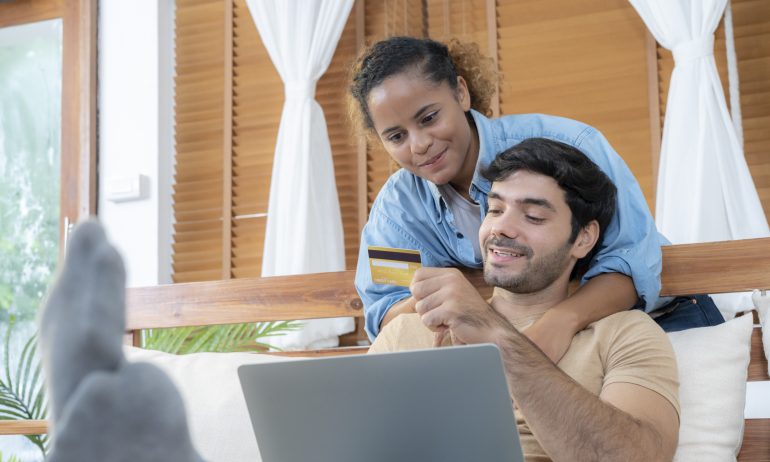 Many or all of the products featured here are from our partners who compensate us. This influences which products we write about and where and how the product appears on a page. However, this does not influence our evaluations. Our opinions are our own. Here is a list of our partners and here's how we make money.
A card with an introductory 0% APR period can save you money while you pay down debt or finance a major purchase. Such cards offer limited introductory periods, usually 12 to 18 months, that allow you to carry a balance without paying interest.
You'll typically need good or excellent credit (a score of at least 690 on the FICO scale) to qualify for most 0% APR credit cards. The ongoing interest rate, which is charged once a card's promotional period ends, will also depend on your creditworthiness. Here's what to know about qualifying for a 0% interest card.
Better credit = better 0% APR cards
Generally speaking, the better your credit score, the better credit card options you'll have. This is because your credit score indicates to the card issuer how risky of a borrower you are. To this end, you most likely won't qualify for a 0% interest card if your score is on the lower side.
While specific score requirements will depend on the issuer, credit cards that offer low or promotional interest rates usually require a good credit score. And in some cases, you'll need an even higher credit score to qualify.
For example, to qualify for the Citi® Diamond Preferred® Card — which offers 0% Intro APR for 21 months on Balance Transfers and 12 months on Purchases, and then the ongoing APR of 18.24%-28.99% Variable APR — you'll need to have a credit score of 690 or more.
An excellent credit score (at least 720 FICO) is required to get a similar card, the U.S. Bank Visa® Platinum Card, which offers 0% intro APR for 18 billing cycles on purchases and balance transfers, and then the ongoing APR of 18.74%-29.74% Variable APR.
Again, once the 0% interest promotional period ends on a card, the ongoing interest rate kicks in. Most cards charge a range of APRs, and the rate will depend on your credit score.
How to lower your interest rate
In addition to opening a card with an introductory 0% promotion, there are steps you can take to lower your interest rate. While the best way to avoid getting charged interest is to pay your balance in full every month, financial hardship sometimes makes it necessary to carry a balance, which can get expensive. These options can make it less costly to carry credit card debt.
Having a poor credit score can be a major hindrance when it comes to qualifying for a lower APR. The higher your credit score, the lower the interest rate is likely to be. Elevating your credit score by paying your credit card bill on time, keeping credit usage low, and checking and correcting errors on your credit report can help you qualify for a lower interest rate.
Depending on the issuer, you may be able to negotiate a lower APR, particularly if your credit score has grown since you opened the account. In some cases, your card issuer may be willing to lower the rate by a couple of points, but this isn't a guarantee. You can try calling the issuer to see if this is possible.
Opt for an alternative credit card
If your credit isn't strong enough to get approved for a 0% APR card, there are other card options that offer low ongoing interest rates — which can make it less expensive to carry a balance — and that may be easier to qualify for:
Secured credit cards require a refundable security deposit upfront, which will act as your credit limit. The deposit serves as collateral and limits the risk to the issuer, which makes such cards easier to get than traditional credit cards. Secured cards sometimes offer lower interest rates, although they tend to charge annual fees.

Cards offered by credit unions often charge lower interest rates than those from major banks. However, such cards require credit union membership and typically come with other eligibility requirements.
Can a 0% interest credit card hurt your credit score?
Opening a new credit card can potentially hurt your credit score. While this isn't specific to 0% interest cards, applying for a new card can trigger a hard inquiry on your credit, which can temporarily knock a few points off your score. The good news is that such inquiries generally only affect your score for a short period of time. Plus, a new card can eventually help your credit score if you practice good cardholding habits like paying your bill on time and in full every month.
Additionally, transferring debt to a new card can negatively impact your credit score by increasing your credit utilization, or the percentage of your credit limit that is taken up by debt. For example, if you put $5,000 on a card with a $10,000 limit, your utilization on that card will be 50%. Ideally, you want to keep utilization — on each card and across all cards — below 30% if you are able.
One way to mitigate this is by keeping your old account open when you transfer a balance to a new card. Keeping the card active with occasional purchases can not only help lower your overall credit utilization, but it can also help with the portion of your credit score attributed to the length of your credit history.
Find the right credit card for you.
Whether you want to pay less interest or earn more rewards, the right card's out there. Just answer a few questions and we'll narrow the search for you.
Get Started
Get more smart money moves – straight to your inbox
Sign up and we'll send you Nerdy articles about the money topics that matter most to you along with other ways to help you get more from your money.